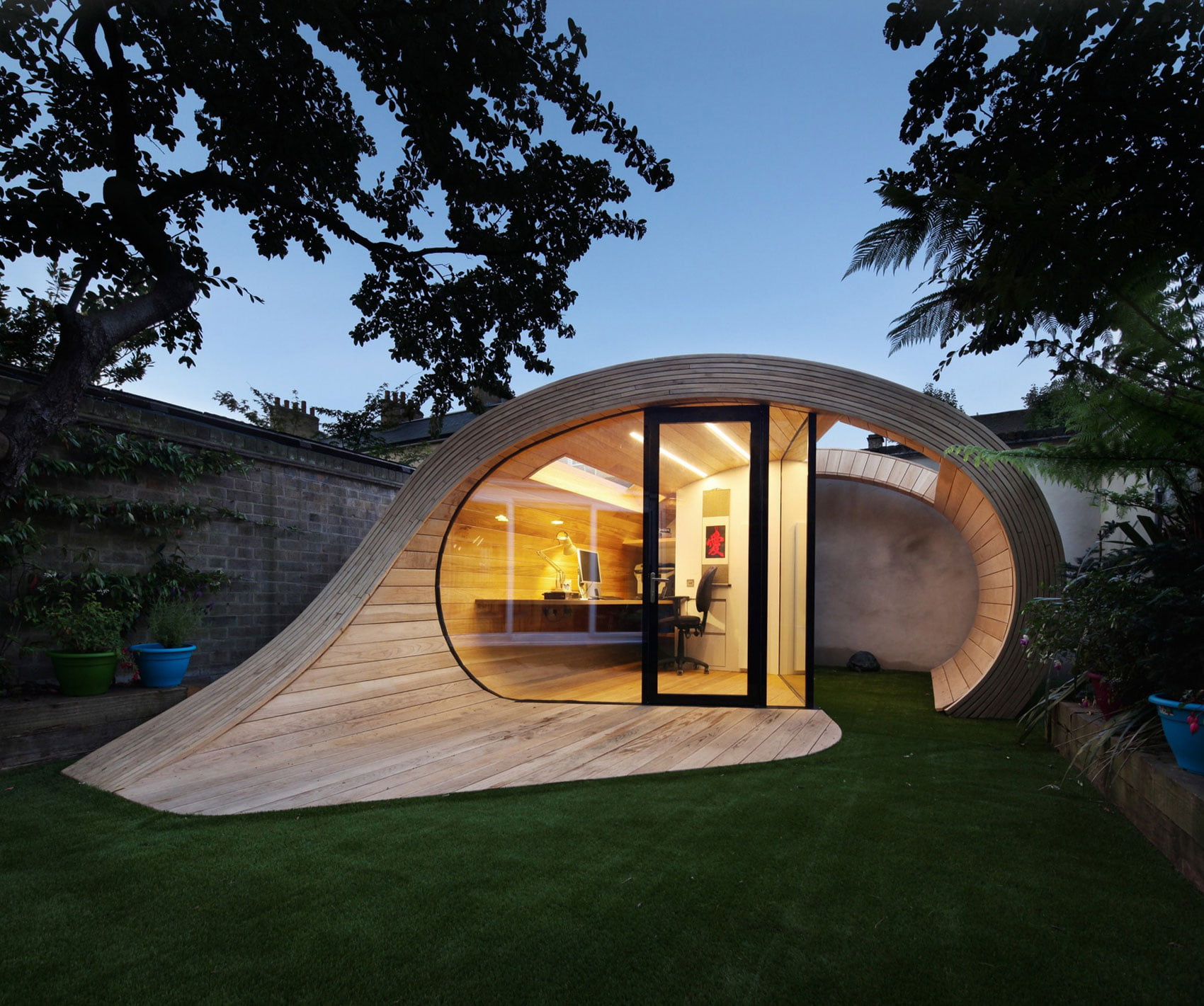 Summer houses were originally small, wooden constructions found in gardens or parks. They were a small, secluded getaway, where people went to cool down, cover from rain, relax or enjoy their hobbies during a hot, summer day.
Times have changed though, and so has the way that people use their summer house.
Summer houses are now used as extra storage space, offices, greenhouses, guest rooms… they have become outdoor, detached extensions to the main house. As their function changes, so does their design, and there are more and more options available out there. From minimalist and understated to shocking pink, there is a style for everyone's taste.
I spent a happy few hours going through the internet, taking notes of beautiful and different examples. You should too – a bit of this one here, a touch of that one there… Do you find yourself unable to choose between your favourite two? Or more? Perhaps the perfect summer house lives only in your mind, but if you tell us about it, we can make your dream a reality!
I've selected this list of my favourite 20 summer houses for you to take inspiration from.
01. Super sleek
Simple straight lines make a clean and smart look. The large French doors allow for plenty of light, creating the illusion of a bigger space when they're open. The perfect space to use as an office or a guest room. (source: online)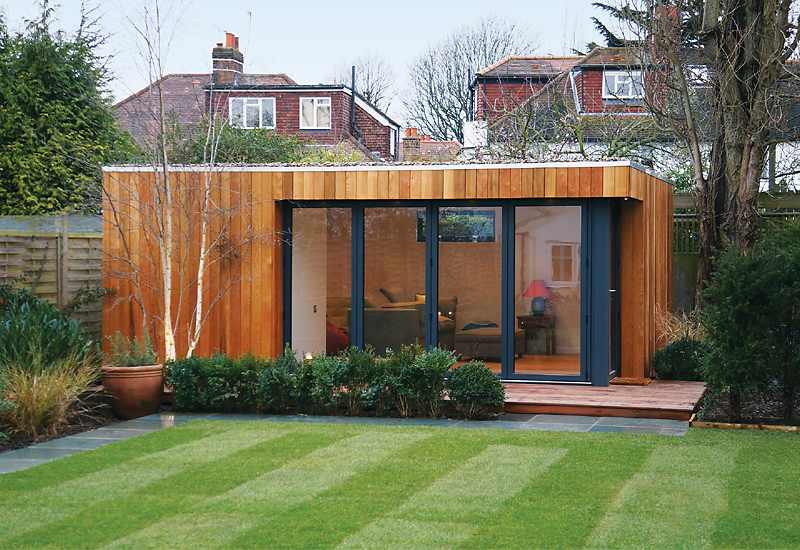 02. Is it a room?
A grass roof and plant laden walls makes this original summer house an integral part of the garden. It creates a great shelter to relax in and enjoy your garden on a sunny or a rainy day. (source: online)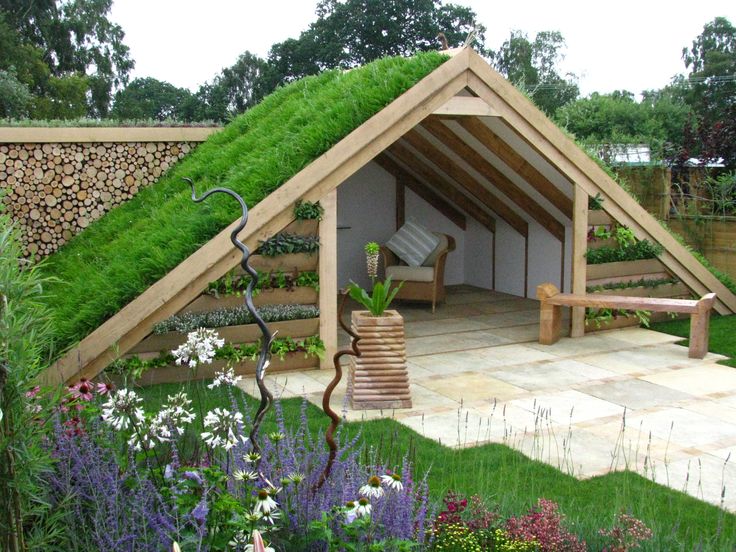 03. Colonial summer house
There's a traditional, colonial look to this corner summer house. While still giving you a good internal space, its shape allows for better use of the garden area. In general, corner summer houses are better for smaller gardens. (source: Google)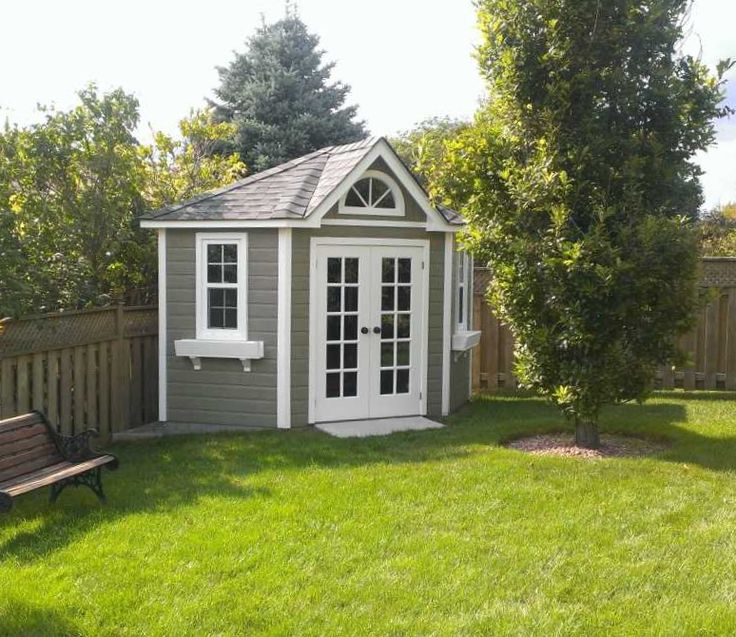 Get inspired by our creations too. Visit our homepage and see what A Room in the Garden can build for you.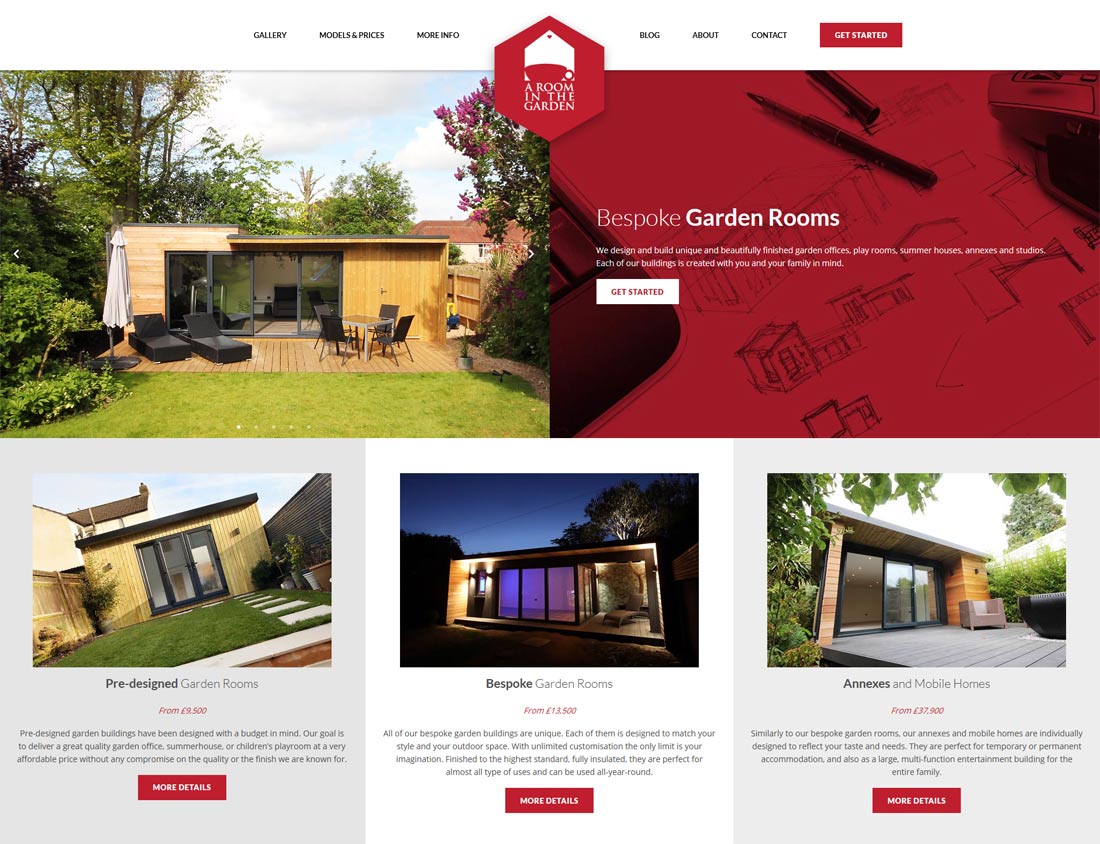 04. Recycle me
We like the idea behind this house, and we're jealous of those who have the room for it. Despite its larger size, this summer house has been built completely by reusing sturdy, wooden pallets. (source: online)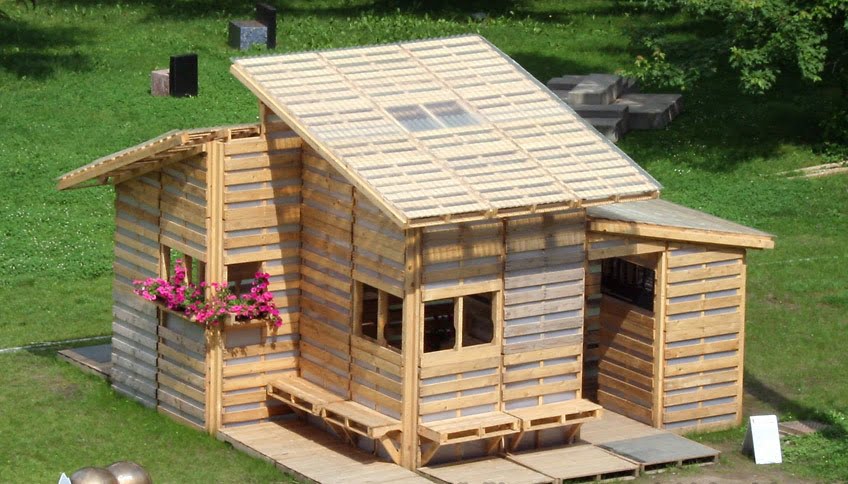 05. Charming hideaway
Are you a romantic? We love this small, cosy space, particularly the use of the big candles as a perfect alternative to electric lighting in your new room in the garden. (source: Google)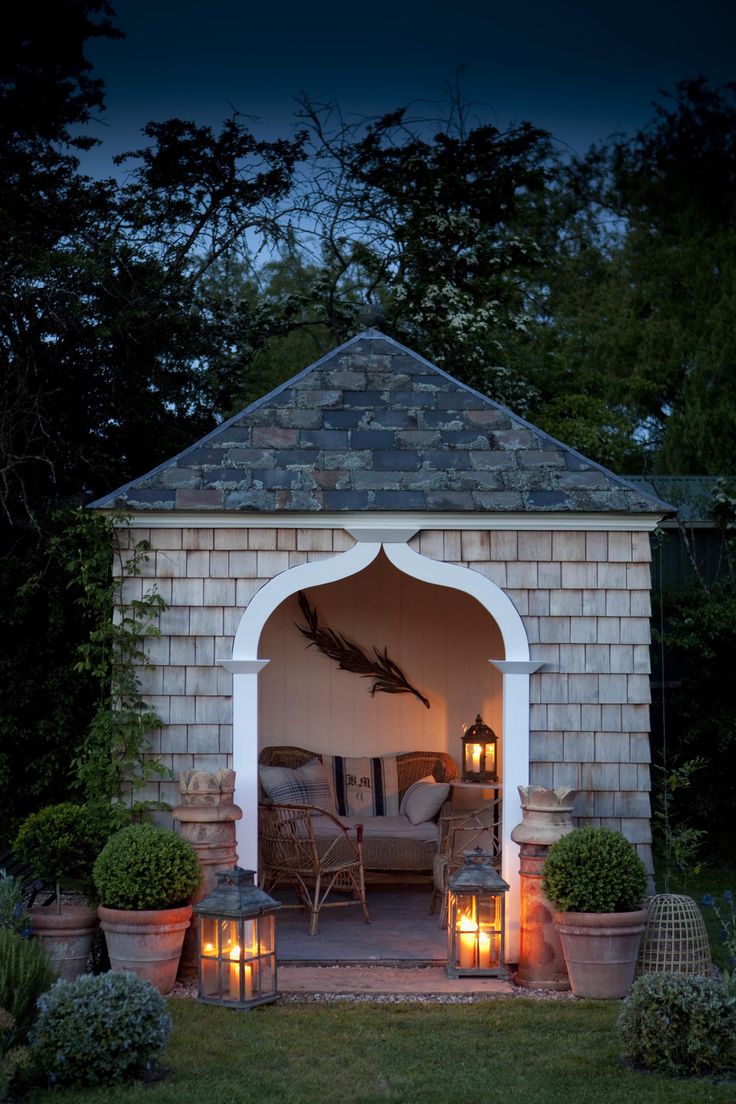 06. Wooden fairy house
This summer house brings a children's fairy story to life! Using branches to cover the less exciting usual cladding is an excellent idea. A living roof completes the magical effect. (source: Google)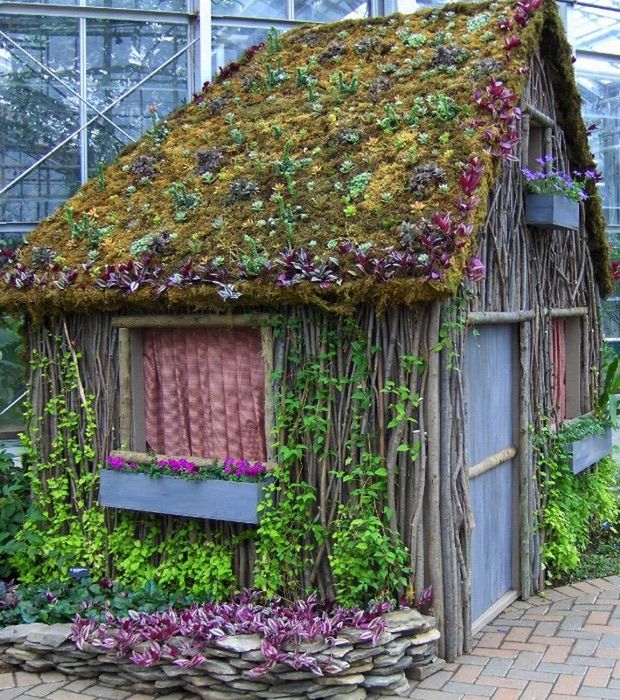 07. Another corner summer house
This one provides a simple and practical use of a garden corner, making it perfect for small gardens where the space is limited. The matching patio gives the impression that the room extends to the outside and gives you a perfect spot to enjoy alfresco dinners on those long summer nights. (source: Google)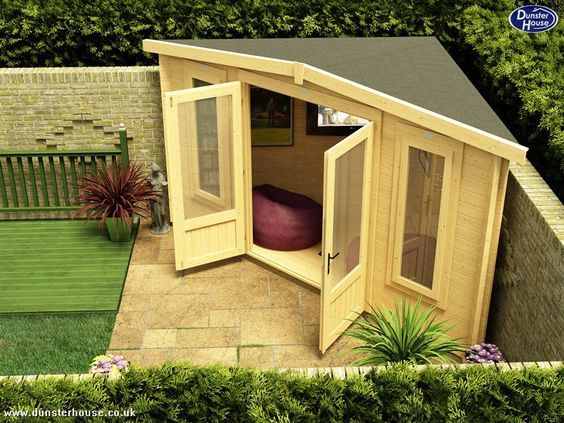 08. Contemporary summer house
Who said that squares are boring! This is a very modern approach to a summer house. The use of horizontal joists allows the owners to admire the view while remaining protected from the wind and rain. (source: Google)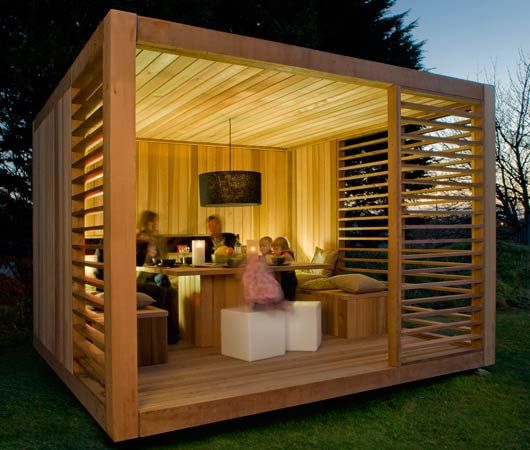 09. Mirror, mirror…
Here we have something very clever! Covering your summer house completely with mirrors will make the building disappear, and your garden will look much bigger. (source: Google)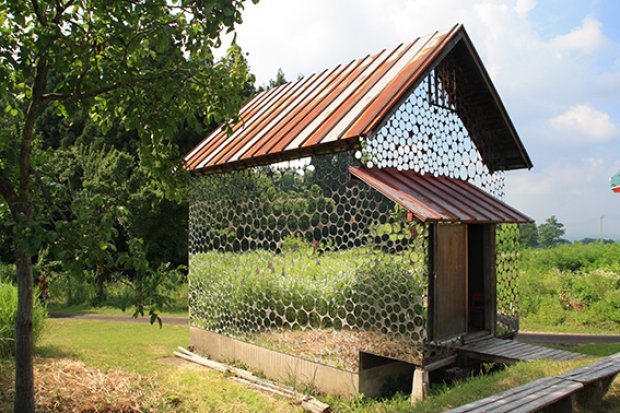 10. A home away from home
This has a classic shape, classic colours and plenty of windows to let the light shine through! There is also space at the back for a storage room or a small bathroom. Perfect for when your parents come to visit! (source: Google)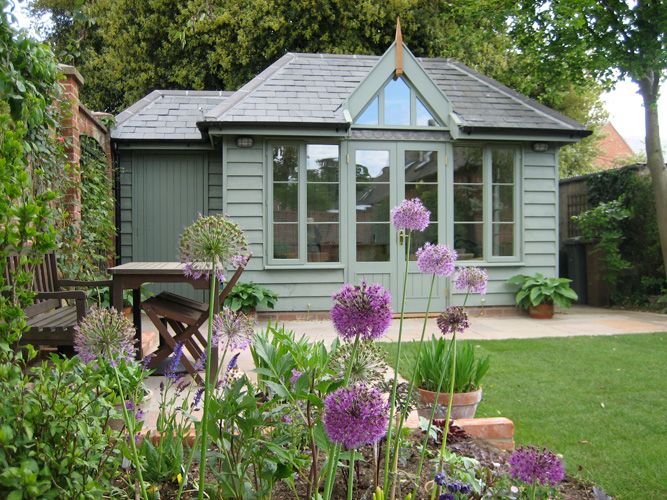 11. Higher, please
If you are tired of seeing things from the same point of view, this floating summer house idea could be perfect! We love the sweet use of unique foundations, and the contrast between the deep rich blue and the creamy buttery colour. (source: online)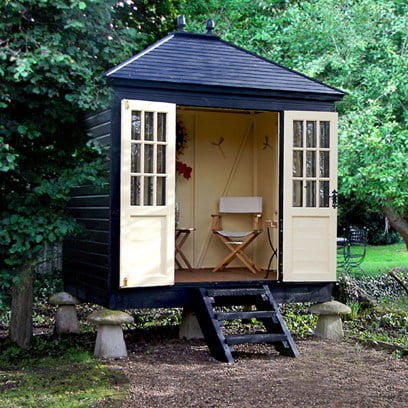 12. Creative curves
Who said your building needs to have straight walls? There's a futuristic yet organic look to this curvy summer house! (Source: online)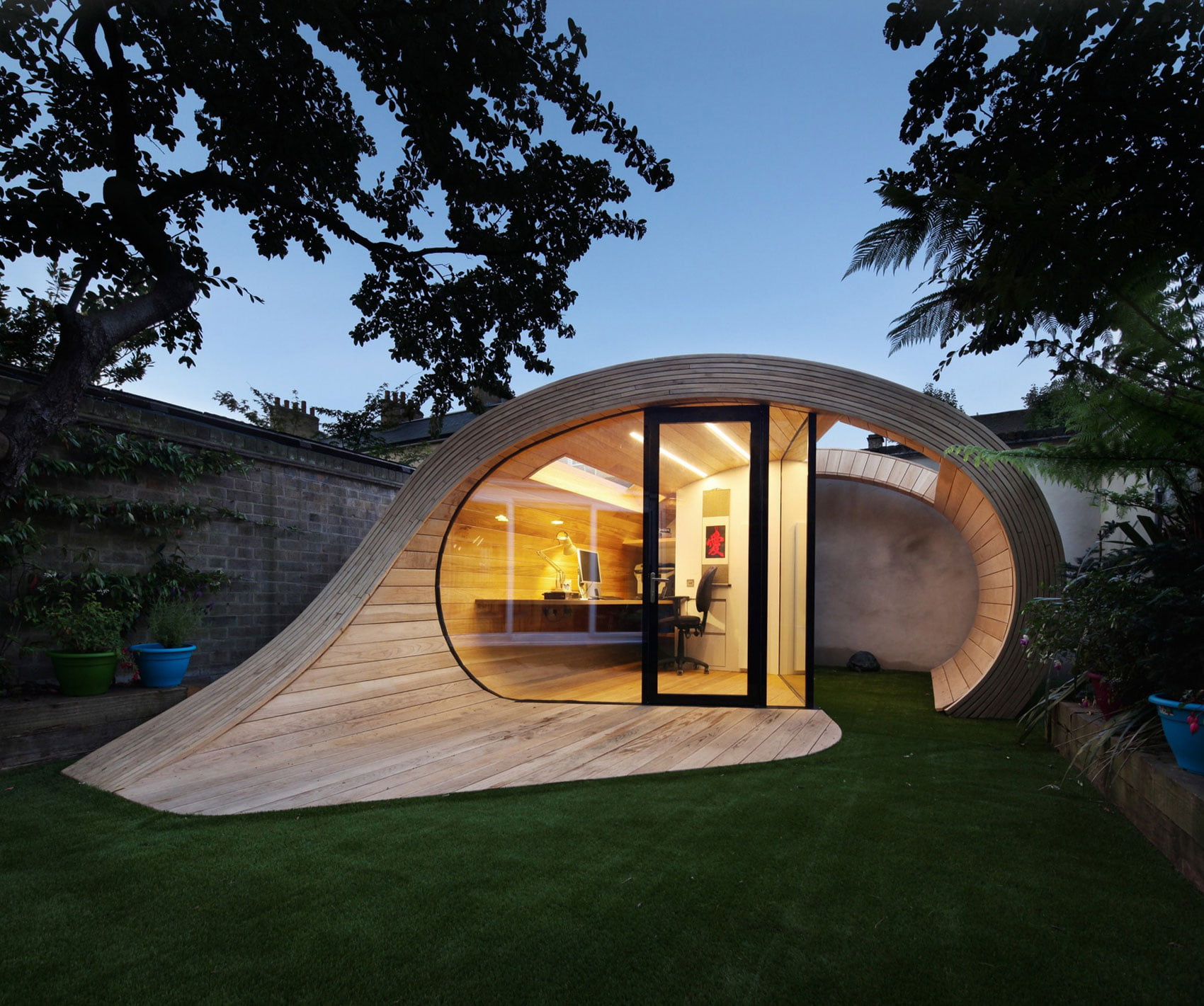 13. Extravaganza
There was an old woman who lived in a shoe… or was a tea pot? Besides the fun shape, there is the very nice idea of using straw to build the body of the summer house. We are always on the lookout for innovative building materials. (source: Google)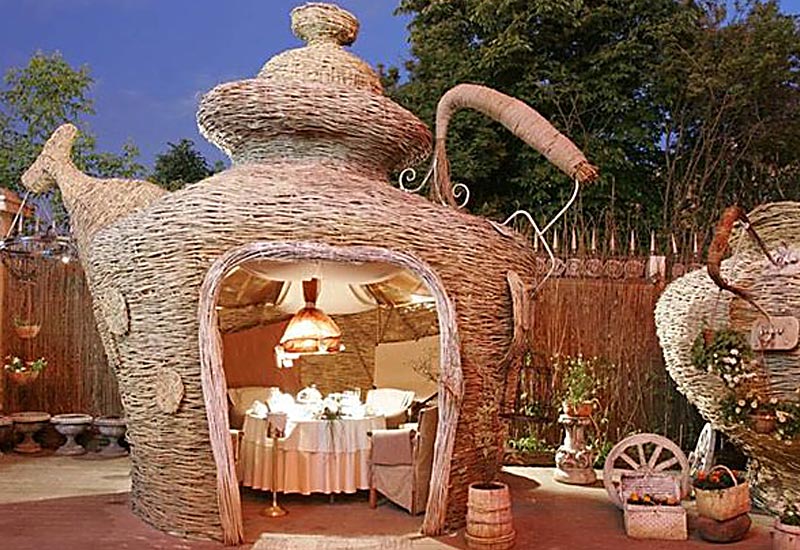 14. The classic one
A Victorian style octagonal shape makes this a very pretty summer house. For a 360-degree view, why not add French windows all the way round? (source: online)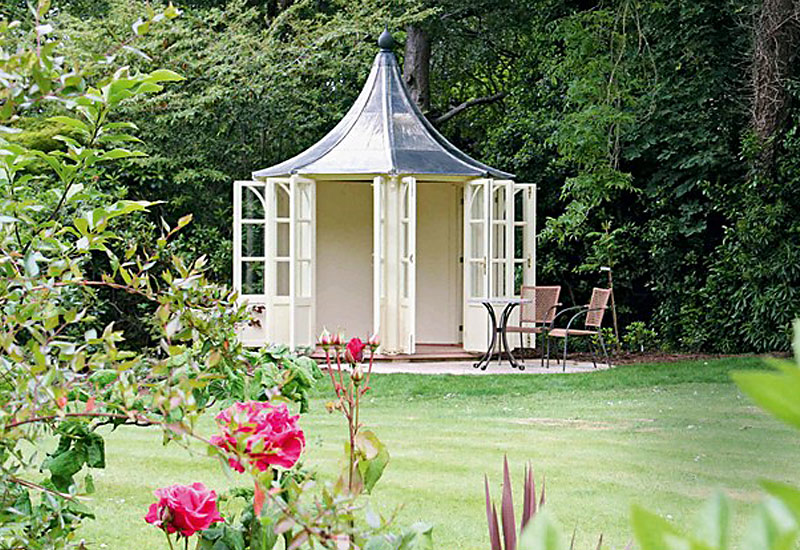 15. The bee house
This may only be designed for those with a big garden… but isn't this summer house design great fun? (source: Google)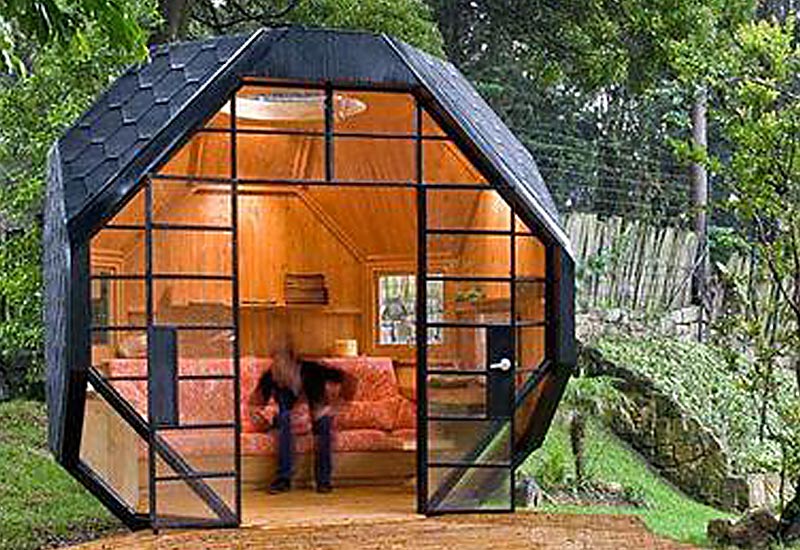 16. A touch of orient
Sometimes you need a completely different environment to get away from the daily routine and recharge your batteries. The all-aspect windows let you fully immerse yourself in nature, and the external canopy gives you a sheltered spot outside. (source: Google)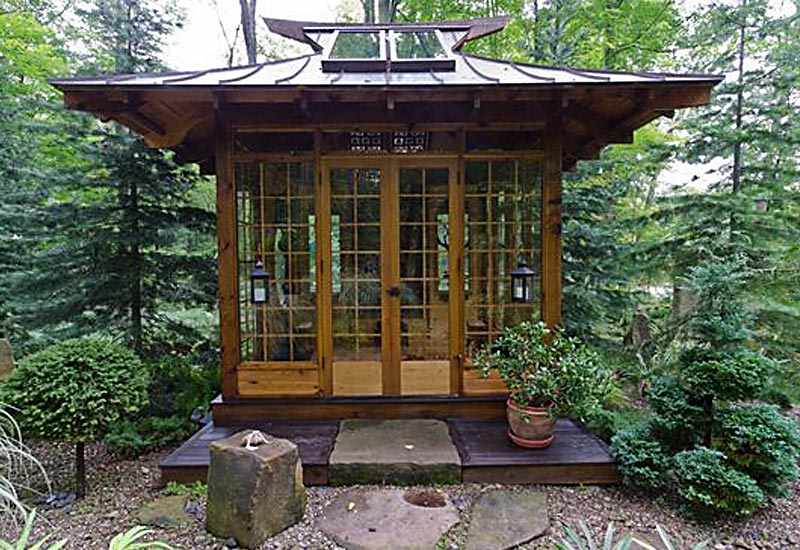 17. Take me away
Have you ever thought about taking your summer house away with you? We like this idea, and if you fancy what's literally a home away from home, now there is nothing holding you back! (source: Google)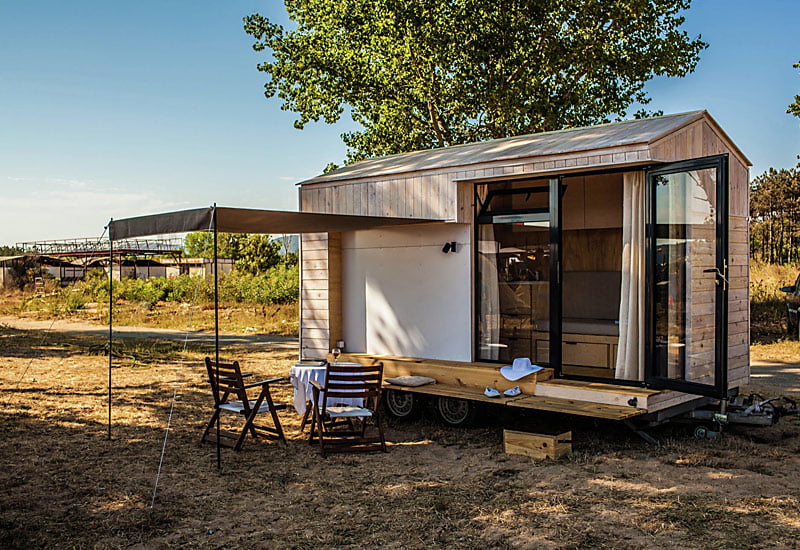 18. The doll summer house
Simply delicious! It's like having a giant doll house in your back garden! Though you might have to fight your children to get a go in it yourself! (source: Google)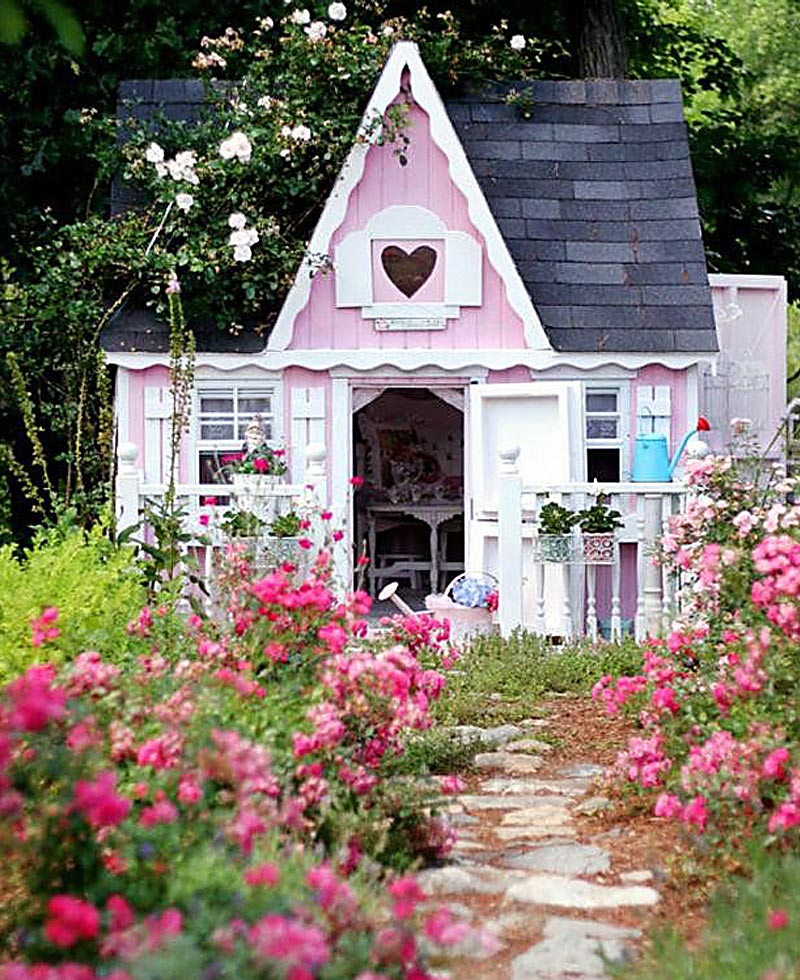 19. Round house
Once again, this might not be practical for everyone, but if you have a big garden and you like things a bit different, this barrel summer house could be the right one for you! (source: Google)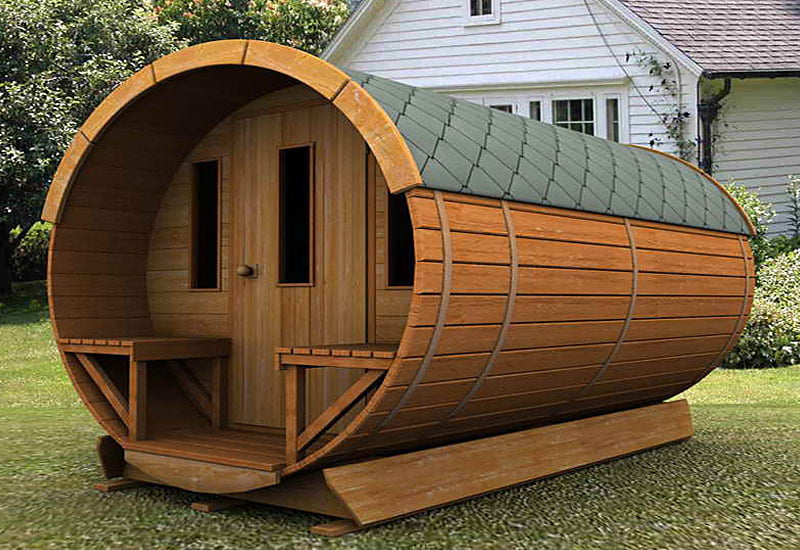 20. The Flintstones summer house
Another house that seems to have grown organically out of it's surroundings. A room in the garden in which to daydream about living in a different time, far away from the noisy and frantic daily commute. (source: Google)