What can you use your garden building for…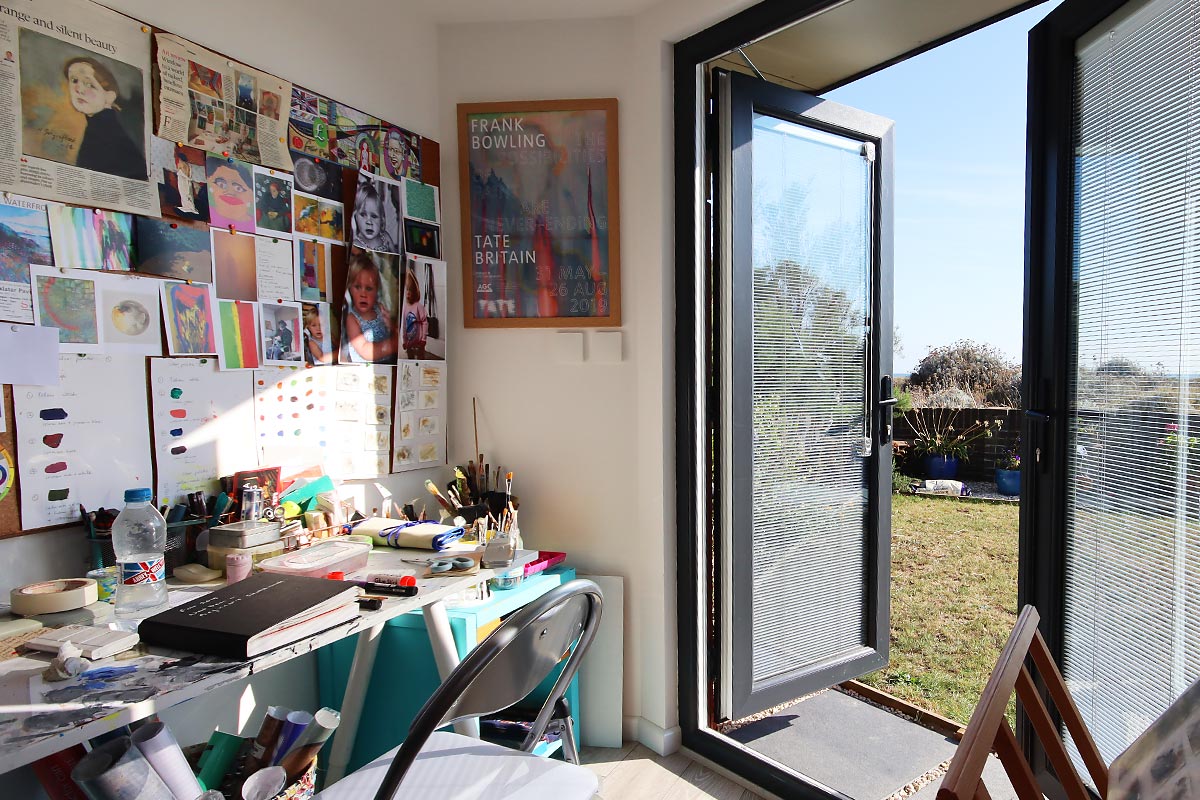 …or otherwise a comprehensive list of ideas to convince your other half to have one 🙂 Because, at the end, if we all could, we probably all would like to have one at the back of our garden for something.
Apart from the fact that garden buildings we build are extremely practical, they also look great in the garden. We design them to match your surroundings and your style, so we often hear from our clients – just as we finish building them – that they look like they were always there.
They all come with full insulation, so they are perfect for all-year-round use. The majority of them come with underfloor heating and internet connection. Some come with bathrooms, saunas and air-conditioning. If you think about it, they are more like mini-houses.
So, what can you use them for once you have them? Below is a list of various options with little description about each of the possible uses. Once you study it, you probably won't have any more excuses not to get one for yourself (and can easily convince your other half to have one).

Garden Office
The shortest and most enjoyable commute could be to the end of your own garden. Imagine a dedicated private space that's both professional and comfortable right on your doorstep. A bespoke garden office prevents family and pets from invading your workspace while you remain nearby and available. Keep all the benefits of working from home with no need for double use spaces, leave your bedrooms and the kitchen table free for their intended purpose. Installing a bespoke garden rooms office can add value to your property and it's certainly cheaper than buying a house with an extra room. You may want to check out our article 5 benefits of garden office over renting

Garden Studio
Whether you are a therapist, an artist or academic, having your own space at the end of your garden would be ideal. You could see your clients in peace. Close to home, but not interrupted by kids, dogs and cats. You could submerge yourself fully in your art, or your study. And you could leave everything in the order that suits you, because there would be no one coming and telling you to bring some order to your own place. Bliss.
Storage Room
Storage space can be both practical and beautiful, and we've never heard anyone complain they have too many cupboards. Whether you want to store a lawn mower and other bespoke garden equipment, or maybe the family bikes, paddling pool and garden toys, these spaces are a perfect solution for a garden rooms where extra storage is needed. Solve problems with storing larger or more delicate items that need a dry safe place, you can de-clutter without having to throw useful items away.
Man–Cave
For work or for play, every man deserves a Man Cave. A dedicated garden room away from it all – a space where you make the rules! Comfy chairs, a cold bottle of beer in hand and your beloved games console or sports channel on a big flat-screen TV. What could be better? Maybe your ideal Man Cave is more of a workshop? Tools and equipment placed ready for use but out of the way of children and pets. Everyone needs an area to keep important documents and reading materials, vinyl and CDs, memorabilia and collectables stored neatly and safely.
Summer House
Make your garden more fun and sociable by adding a Summer house, a family space to relax and enjoy being outdoors. Creating a well-lit and comfortable garden room gives a focus for gatherings, is an area to serve food and drinks and could be a private space for work or reflection while others use the outdoors. A Summer house allows the eldest and youngest family members to enjoy being outside for longer, retreating to a shaded area during the hottest parts of a beautiful day. A bespoke ummer house could include helpful storage space for wintering garden furniture or storing tools and family bikes. Large bi-fold doors can open on warm days, so the outside becomes an extension of this living area. On colder days you can still enjoy the garden from a fully insulated space that's both cosy and energy efficient.
Garden Gym
It's time to hit the garden rooms gym! Travel time is short, leaving you longer to focus on exercise and training. Having a gym at home means you pick the music, control cleanliness and spend as much time on the equipment as you like. Organise free weights and kettle bells on shelves, mix cardio and strength training, fit a flat screen TV for DVD or online workouts, finally there's enough space for a punchbag! Train in privacy, whether you need a yoga space, room for a weights bench, a rowing machine or a super technical exercise bike. Maybe everyone in the house, if your family are happy to abide by your new gym's strict rules of conduct, can get a bit fitter too. Forget travel, there's no membership fee, no bodybuilders side-eyeing your routine.
Garden Playroom
Most new parents have no idea of the vast space needed to house the huge quantity of stuff children will build up. Kids obtain boxes and boxes of toys and dressing up clothes from well-meaning relatives. On birthdays and special occasions, furniture-sized brightly coloured objects with flashing lights and questionable sounds will appear. Once you've stood barefoot on your first stray Lego brick, you'll be very excited at the idea of putting this plastic play mountain into its own dedicated space – possibly regaining your own sanity in the process. Creating a bespoke garden room could save you from the constant tidying of toys but could also double as a messy play area or a study space for older children. When Summer comes swing open the doors to the playroom so children can enjoy the garden but also get out of the sun.
She-shed
The She-Shed trend is here to stay! Whether you need space for gardening equipment or crafting, storage for hobbies or collectables, a workshop or just somewhere to curl up with a good book – this is a space dedicated to you. Whether creating a cosy backyard hideaway or a functional garden room for interests and making, a She-Shed is a fully insulated space ready for use all year round. Keep important documents, memorabilia, books, vinyl and CDs stored neatly and safely away from children and pets. Ready to get physical with yoga, cardio, or a treadmill, or just be sociable sharing drinks, food and stories with friends? It's your she-space and you can relax in it however you want! When Summer comes why not swing open the doors to turn it into the perfect shaded garden rooms getaway.
Garden Guest Room
A bespoke garden rooms could be the answer when family or friends need a place to stay. Add value to your property by installing a garden guest room, it's also much cheaper than buying a new house with a spare room. Rain or shine, or even when there's snow on the ground, it's a comfortable fully insulated space that can be used all year round. Add a WC and internet for a truly private and functional space. If unoccupied by visitors why not use it as a private space for work, reading a book in peace or even as a study for older children. In hot weather it could be a Summer garden house. Enjoy the garden longer by retreating to a shaded space during the hottest parts of the day. You could also have useful storage built in for gardening tools, wintering garden furniture or bikes, two solutions in one garden room!
Garden Airbnb
There are many different reasons why your garden might be the perfect location for a backyard AirBnB. Maybe you live in beautiful countryside, or on the edge of an exciting town or city. There might be a wedding venue nearby, or a famous walking route. Whichever it is, people love visiting the area and you have the space for a cozy garden room B&B they could book and enjoy. Rain or shine, you can have a comfortable fully insulated space that can be used all year round, with electricity, a shower and WC and internet for a truly private and enjoyable guest house. Installing a garden guest room can add value to your property, it's a functional spare room as well as a potential revenue stream for future buyers to consider. Create a safe and inviting child friendly space with simple to clean and maintain garden rooms. Add useful storage for hiking backpacks or mountain bikes, encourage great experiences and get the best reviews.
Garage Conversion
A garage conversion, or garage rebuild, is a great way to add much needed living space to your home without building a completely new extension. It's a cost-effective project that can add to the value of your house by utilising an area that many of us store boxes and tools in. Converting a garage requires careful consideration to obtain the best use of the additional space and to improve the flow of your existing home. Will you go for a playroom, guest bedroom, new office, snug or extend the kitchen? Maybe you'll be able to remove a wall to create a large open plan living area? Gaining usable space and improving the layout might stop you needing to move house by positively changing the way you use your home.
Garden Art Gallery
Most of us love to view an Art exhibition in a beautifully designed public gallery. Many of us collect visual imagery or sculpture of some kind but few need somewhere special to house it. If you are a collector and want to make the best of the works you have assembled, a stunning purpose built garden gallery is the very best way to store and enjoy your favourite pieces. Create a neutral yet contemplative environment with specialised lighting, temperature and humidity control to preserve the condition of your collection.
Classic Car Garage
Every classic car owner lavishes attention on their cherished motor and does everything to keep their dream vehicle in near mint condition. Not only do you maintain the technical aspects of the car, you also attempt to limit factors that might be harmful to your beloved vehicle. Creating a classic car garage for storage and maintenance can extend the motoring lifespan of your automobile, preventing damage from condensation and the elements during the harsh winter months. A purpose built garden shed can control temperature and humidity, as well as keeping away rodents and birds. Turn your classic car into a piece of sculpture, or even make it look like an enormous matchbox toy! 
Mobile Home
Gone are the times when mobile homes looked ugly and off-putting. Now your mobile home can be an amazing piece of architecture. This solution works especially well for those locations in which planning permission for a standard bespoke garden building cannot be obtained easily. With clever design, a much larger footprint and superior insulation qualities, these constructions can be perfect for long term accommodation. Also, if you decide to install a kitchen and bathroom, the chances are the VAT rate will be 0%.
Granny Annexe
Although we don't really like that name, granny annexes are very popular and often a great option when you parents are getting older and you want to keep an eye on them. Be it an annexe or a mobile home, they can be more luxurious than your main house. And for sure – very often – they come with much better views than your main house.
Get A Quote
You are just seconds away from your new room in the garden. Send us your project requirements and we will be in touch shortly to discuss your quote. If you want we could even book a Free Site Survey, during which we will visit you in your garden to discuss your ideas. 
A Room in the Garden Ltd | Bespoke Garden Rooms