Thinking about a new garden office, summerhouse or playroom for your garden? Or maybe a modern garden building design? Let us inspire you with some of the architectural designs we've been admiring on Instagram lately. Shapes and forms – although often from much bigger buildings – can be easily adapted for our garden rooms.
So if you are just starting to think about design for your project, scroll below and the chances are you will find something that gets you thinking creatively.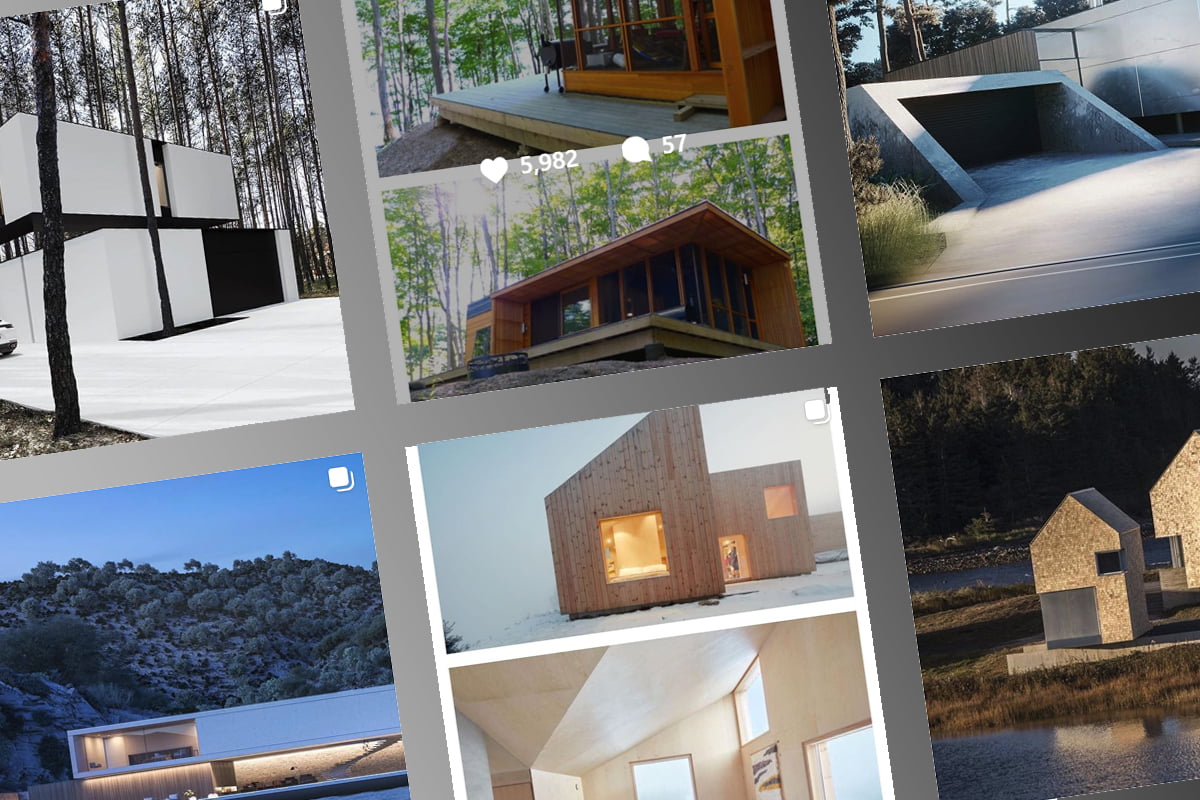 Modern architecture can look so simple. A few straight lines, not too much colour, a limited palette of materials and a fairly large amount of glass. It seems very simple but it is not really, as we find time and time again when we design garden buildings for our clients.
Thinking about your new garden building?
Garden office, summerhouse or spare bedroom?
Let us inspire you by the gallery of buildings we have built so far.
We have to connect the initial exciting idea with practical solutions and the available building methods. And what ends up feeling simple and fresh is often the outcome of a long design process with many calculations based on material specifications.
But that is our job. Yours is to find a design concept that you like and will be happy with for a long time. In the end your bespoke garden room, however it turns out, will be there for years to come.
This is why we have collected some amazing examples of modern garden buildings which could be a great inspiration for your garden room. We spend a long time looking at contemporary architecture ourselves. It keeps our ideas fresh and gets our creative juices flowing.
So whatever you are after – garden office, summerhouse, modern garage conversion, pool house – scroll through and we are sure you will see something you like. Maybe you will let us know, so we can build it in your garden.