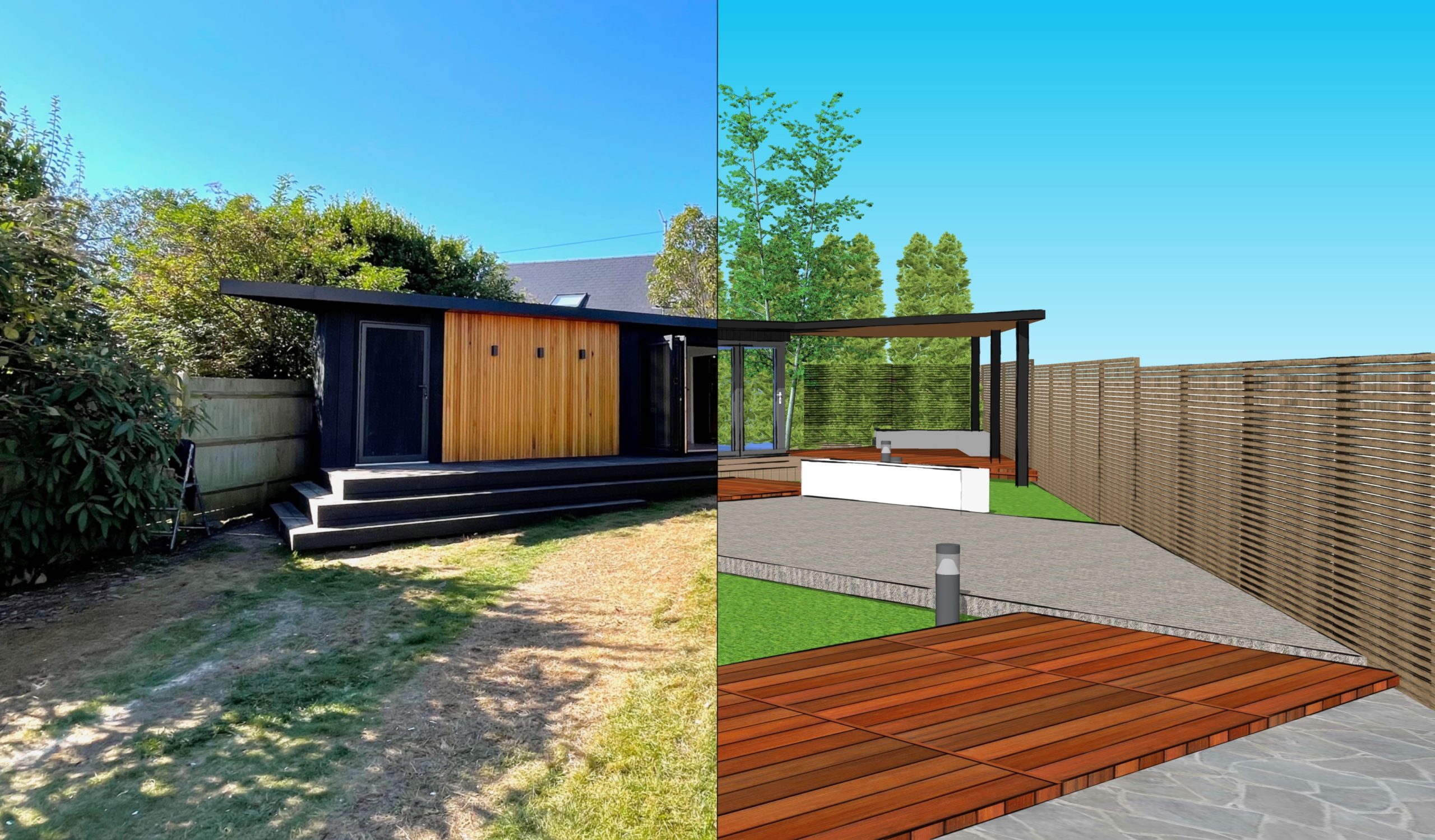 When you start to visualize your dream garden house, it can be a very exciting stage. Your mind can flourish and wander with creative ideas. Although sometimes, you're just not sure where to start. You may seek out a general architect to provide you with a design. However, what would be the advantage of having one of our garden room designer work on your perfect garden house?
Designed with every detail
Commissioning a general architect who designs an array of builds can be a good start. Yet you have to take into account not only the style but the construction and arrangements suited for you. Commissioning a garden room designer who excels in this exact field is a huge advantage.
We aim to turn your ideas into reality, providing you with something unique and individual. As we collect all the details you want to share with us, we cannot wait to start designing your garden room. Even if you take inspiration from our already drawn-out compositions, we can still provide any creative flair that you want to incorporate into your new garden home.
Inspiration
You may be someone who wants to leave it up to the experts. We have a wide range of pre-designed garden rooms, mobile houses, and annexes to choose from. A garden house designer would have these at hand, which other general designers may not offer in similar detail.
Get the best of both worlds
Rather than commissioning a design from one company to present to another, why not choose one company that offers both design and construction? 
Opting for a service that offers both would save you a lot of time. Designs that don't meet the criteria to build a durable garden home would have to be edited or redone completely. Paying for the same design twice is something to avoid. Requesting one company to do both would provide some security and comfort during this process.
Perfect for your location
Our garden house designer would map out a room ideal for your location and surroundings. We want to ensure the exact measurements are met accurately and will also work within your budget.
We understand that some people need a more approachable cost, while also not lacking in quality. Working with specialized garden room designers with durability, weather-resistant and long-lasting materials in mind is what to look out for. Designing isn't always about drawing a pretty picture!
Preparation
In the past, we have had clients come to us expressing their cost concerns. The materials, interior design and extra appliances can really creep up on your budget. A common architect may not take cost-effectiveness into consideration when designing a garden house. Usually, they would have the client request planning permission themselves. They would also not know whether planning permission is even needed.
Because garden room design is quite a niche field, we know which rules do and don't apply. We always take care of the planning permission ourselves. Keeping our clients informed and at ease throughout this step is a priority.