Are you considering adding a mobile home or annexe to your garden but unsure where to start? This comprehensive 7-step checklist will help you plan your project from conception to completion.
Optimize Positioning and Natural Light
When choosing where to place your new mobile home, sunlight patterns should be carefully considered for their impact on the home's ambience. An East-West orientation is optimal, allowing soft sunlight to filter through both ends over the day without glaring brightness. This natural illumination creates a warm, welcoming atmosphere while reducing the need for artificial lighting. Thoughtfully positioned, your new home can be filled with sunlight to promote comfort, productivity, and overall well-being.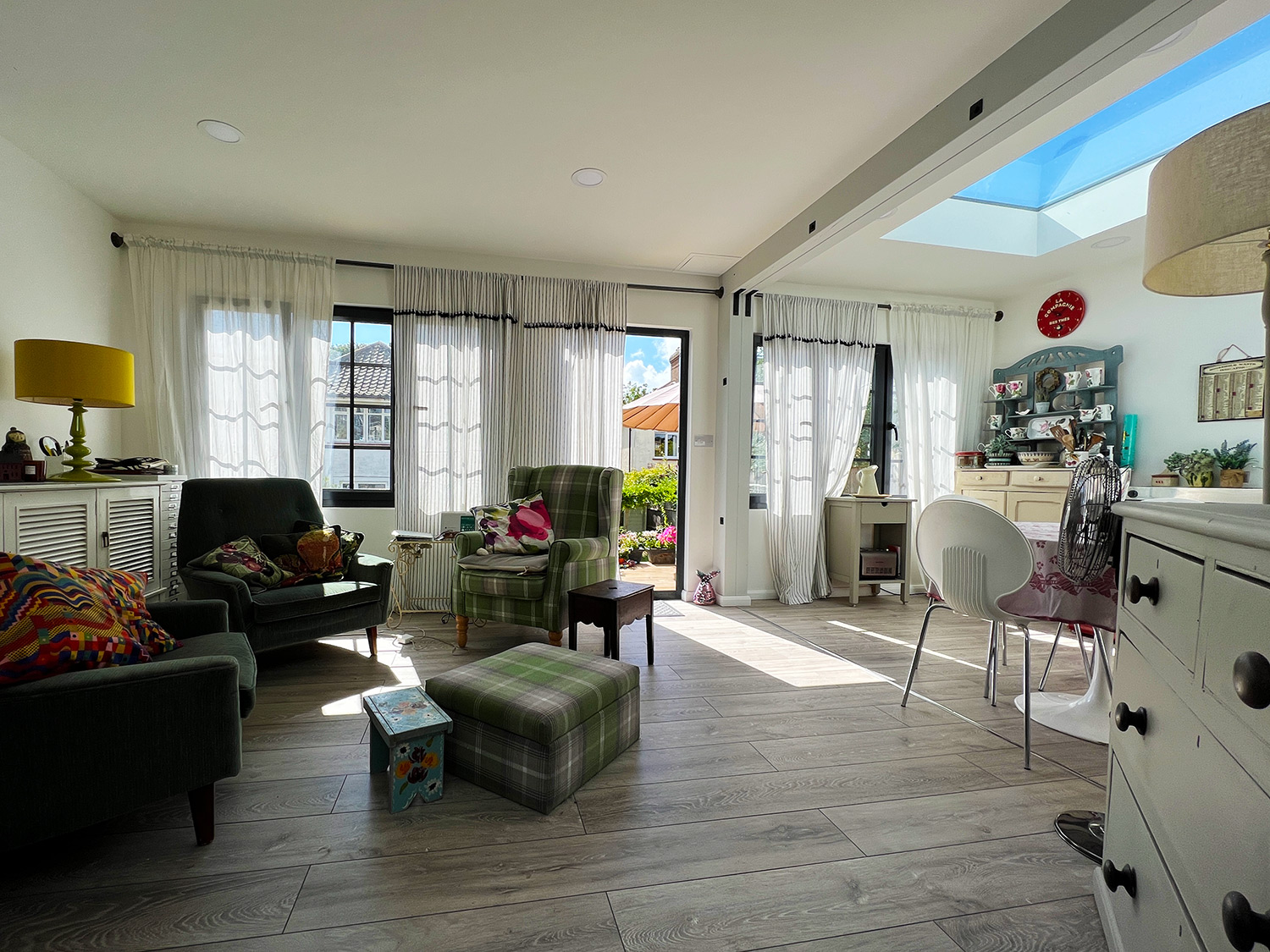 Verify Utility Connections
Have professionals check and evaluate the electrical supply and plumbing early in planning. A certified electrician can verify the main house supply is robust enough to support the new garden annexe per the latest regulations. Likewise, the location of the main manhole needs to be established and plans made for the new plumbing connection. Identifying potential issues ahead of time helps avoid costly delays down the road.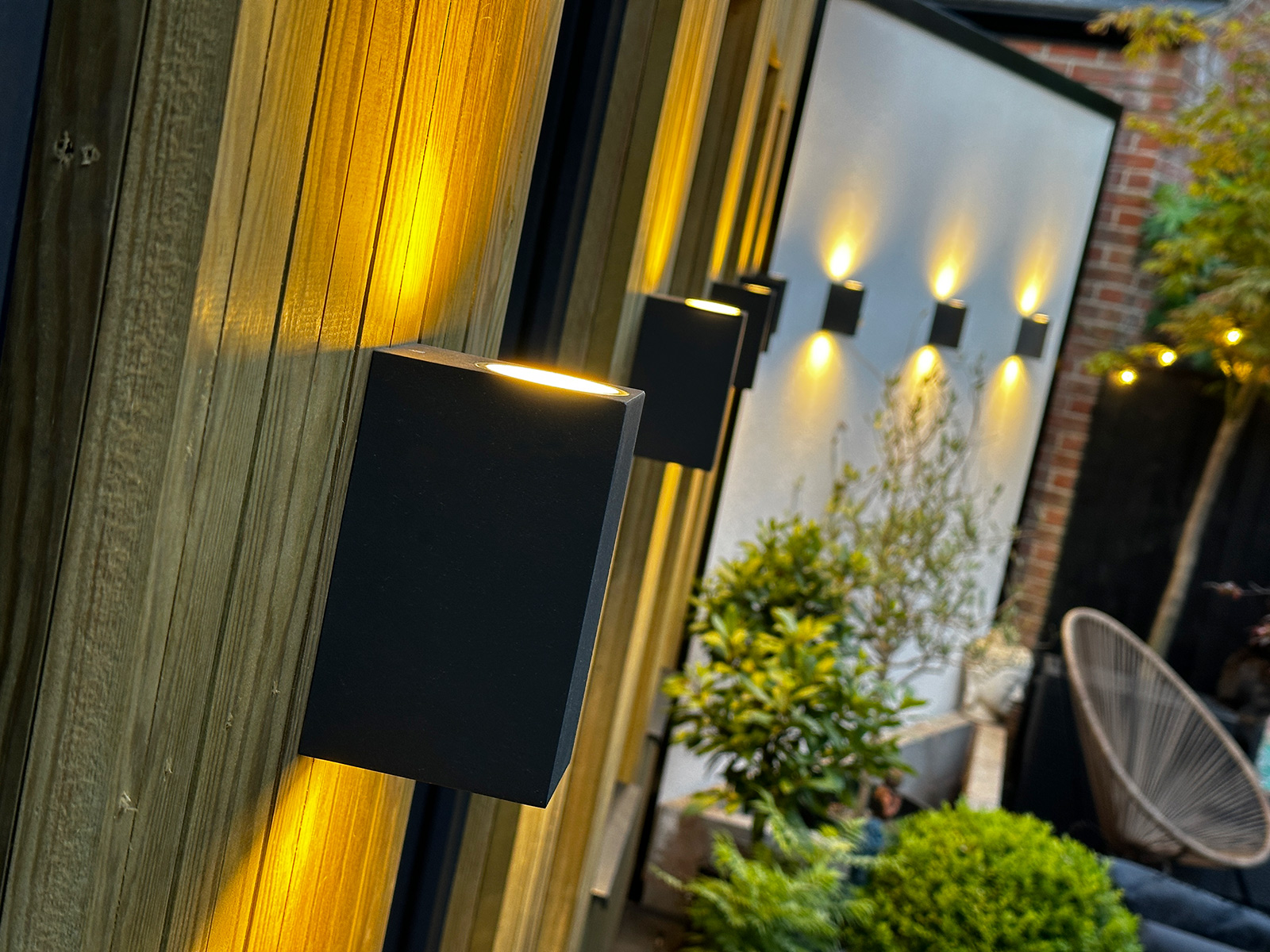 Parking, Equipment Storage, and Deliveries
It is essential to account for parking spaces for builders and suppliers. In some cases, parking permits might be necessary. Planning for your contractors' logistical requirements will help them operate smoothly, expediting the building process. Another thing to consider is the practical aspect of onsite storage for materials and equipment. Your construction team will thank you and best of all, your garden will remain well-managed and clutter-free.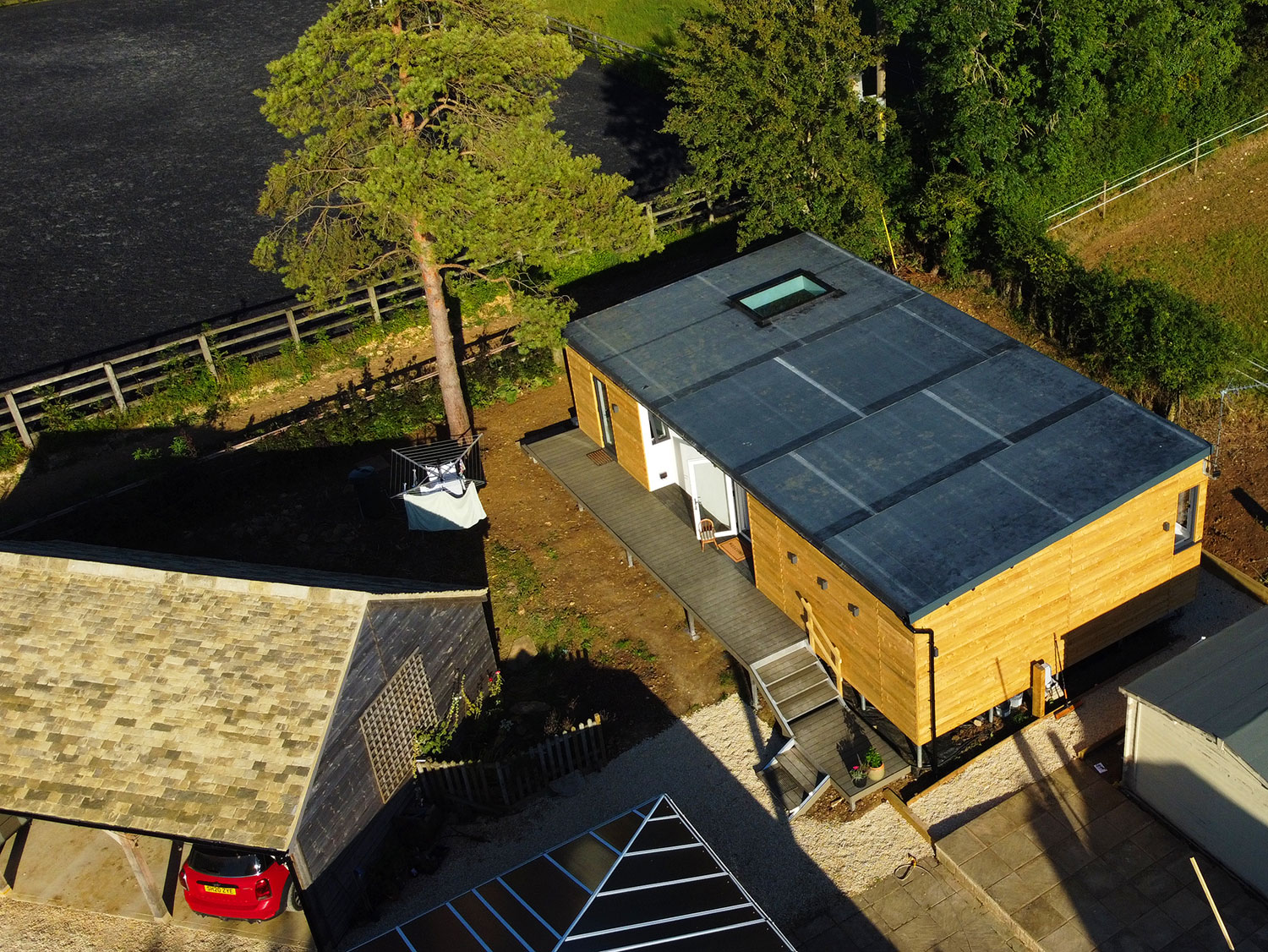 When deciding what your new home will look like on the outside, consider the material's durability, maintenance needs, and how it complements your aesthetic. Natural timber provides timeless elegance but needs regular upkeep. Composite materials, on the other hand, retain aesthetic appeal with no maintenance but lack the warmth and honesty of real wood. Options like metal or stone cladding can impart distinct character, helping your mobile home blend in or stand out from the surrounding landscape. If you are considering a less traditional cladding option like decorative panels, wallpaper, mirror tiles, or a living wall, for example, you may find our article on Cladding Options is for you.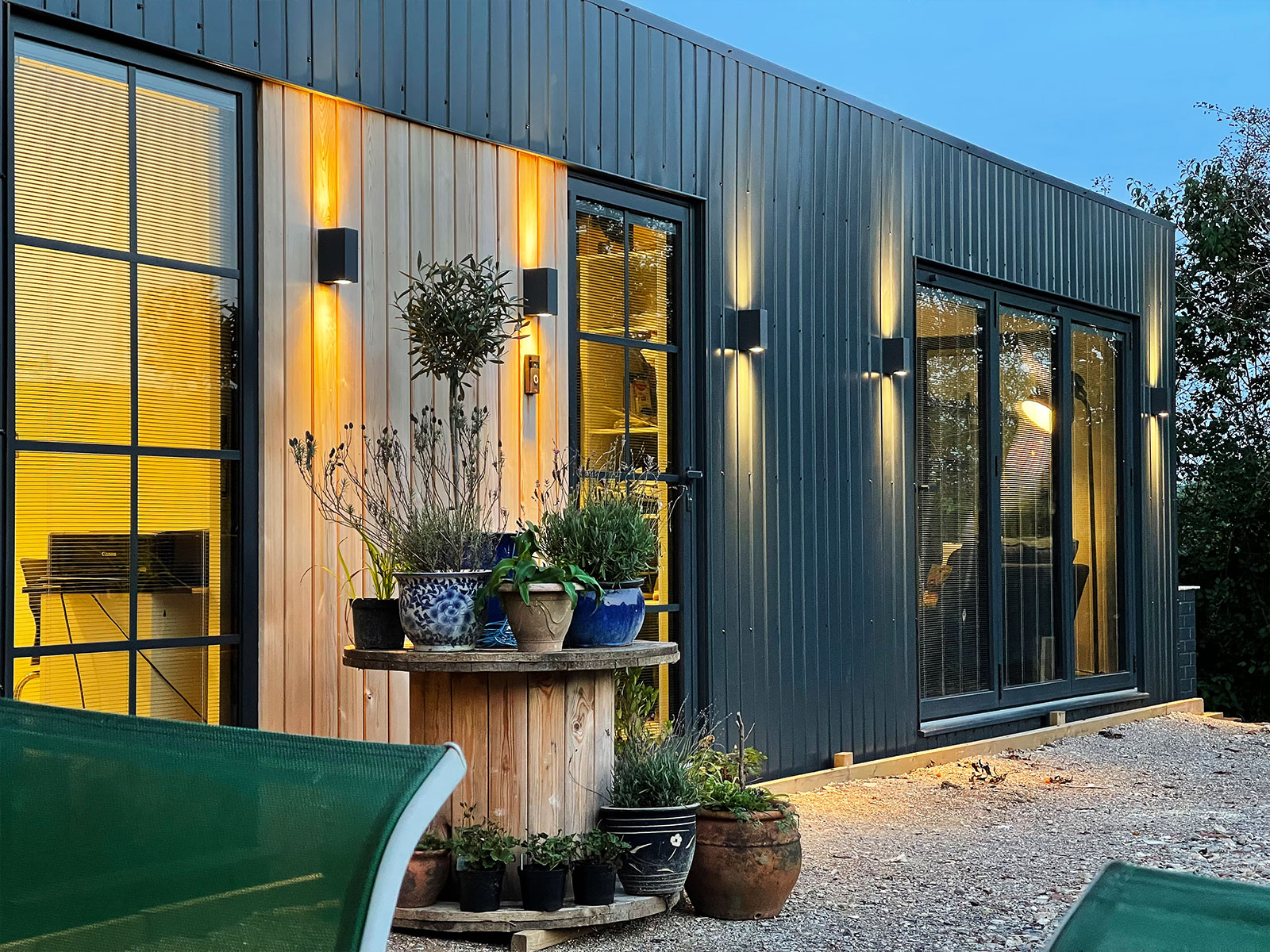 Elevate Insulation Levels
Good insulation (U-values) in walls, windows, floors, and roofing will enhance the energy efficiency and comfort of your new home year-round. If possible, invest in materials that exceed building control recommendations for optimal temperature regulation. Making efficient insulation a priority will significantly reduce your energy bills and environmental footprint for comfortable, sustainable living.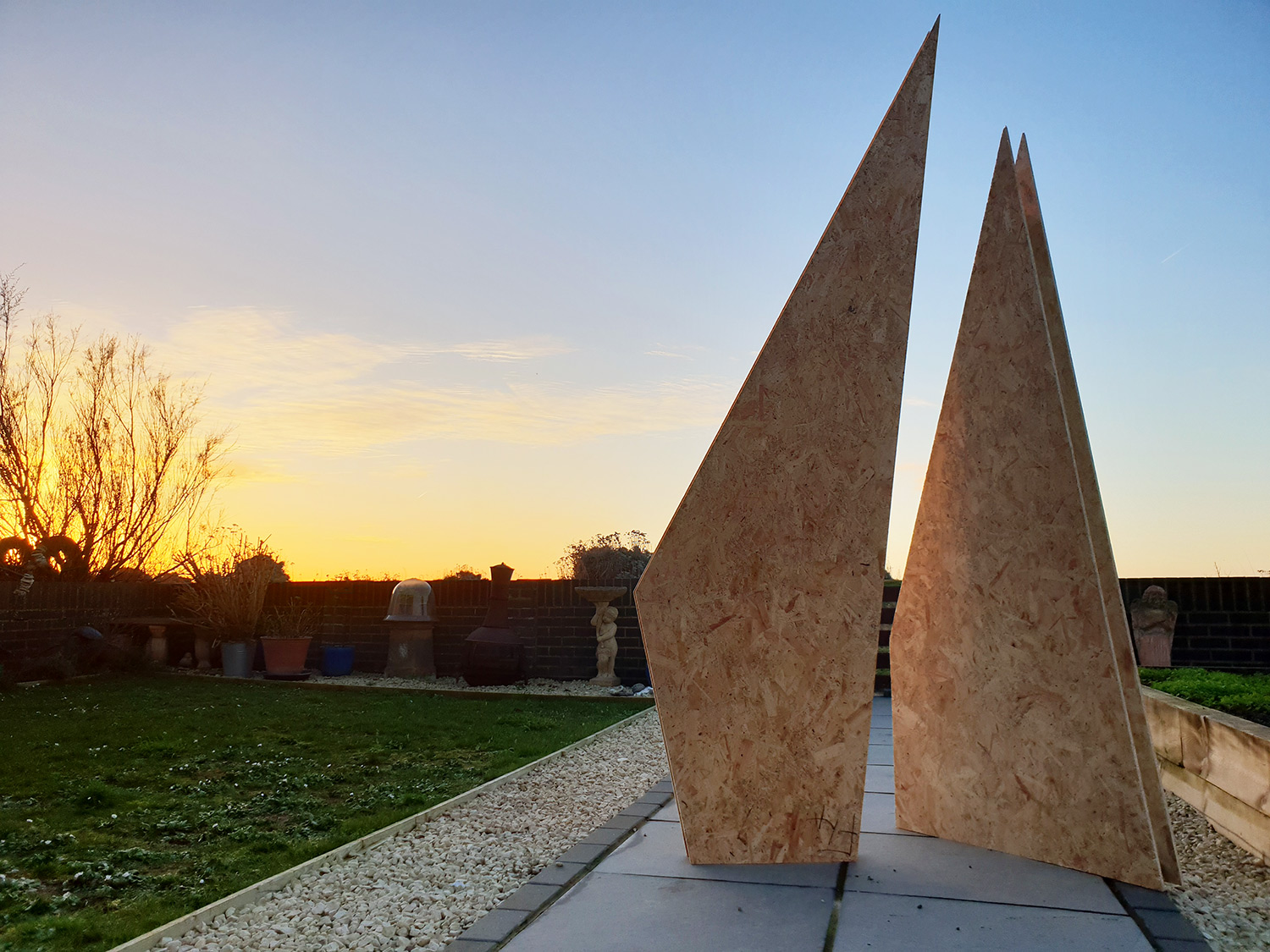 Accessibility Considerations: Steps, Ramps, and Decking
Your new garden building will likely be resting on ground screws and be elevated off the ground. Consider incorporating steps for easier access. Decking can also improve accessibility while seamlessly connecting indoor and outdoor spaces. Alternatively, a ramp may provide easier access if needed. These entryway options can be constructed from materials matching your home's exterior for cohesion. You may also want to consider slip-resistance and maintenance requirements when deciding on the finish.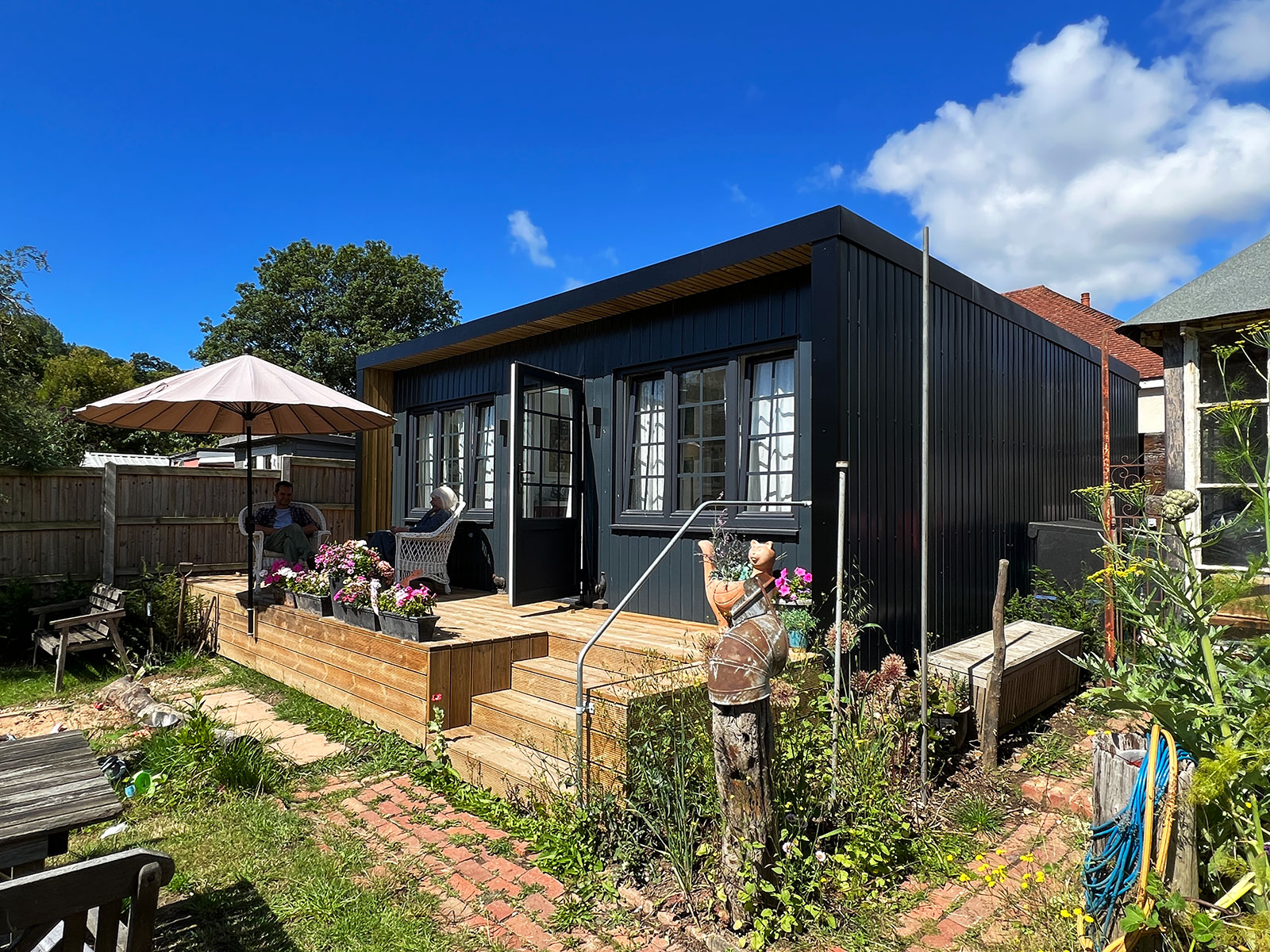 Expect the Unexpected and Trust the Process
Delays during the construction process are not uncommon. Maintain open communication with the team to stay informed about unforeseen circumstances, like extreme weather or supply shortages, that could affect timelines. With flexibility and confidence in the process, you can effectively navigate obstacles and ensure the successful completion of your dream garden annexe.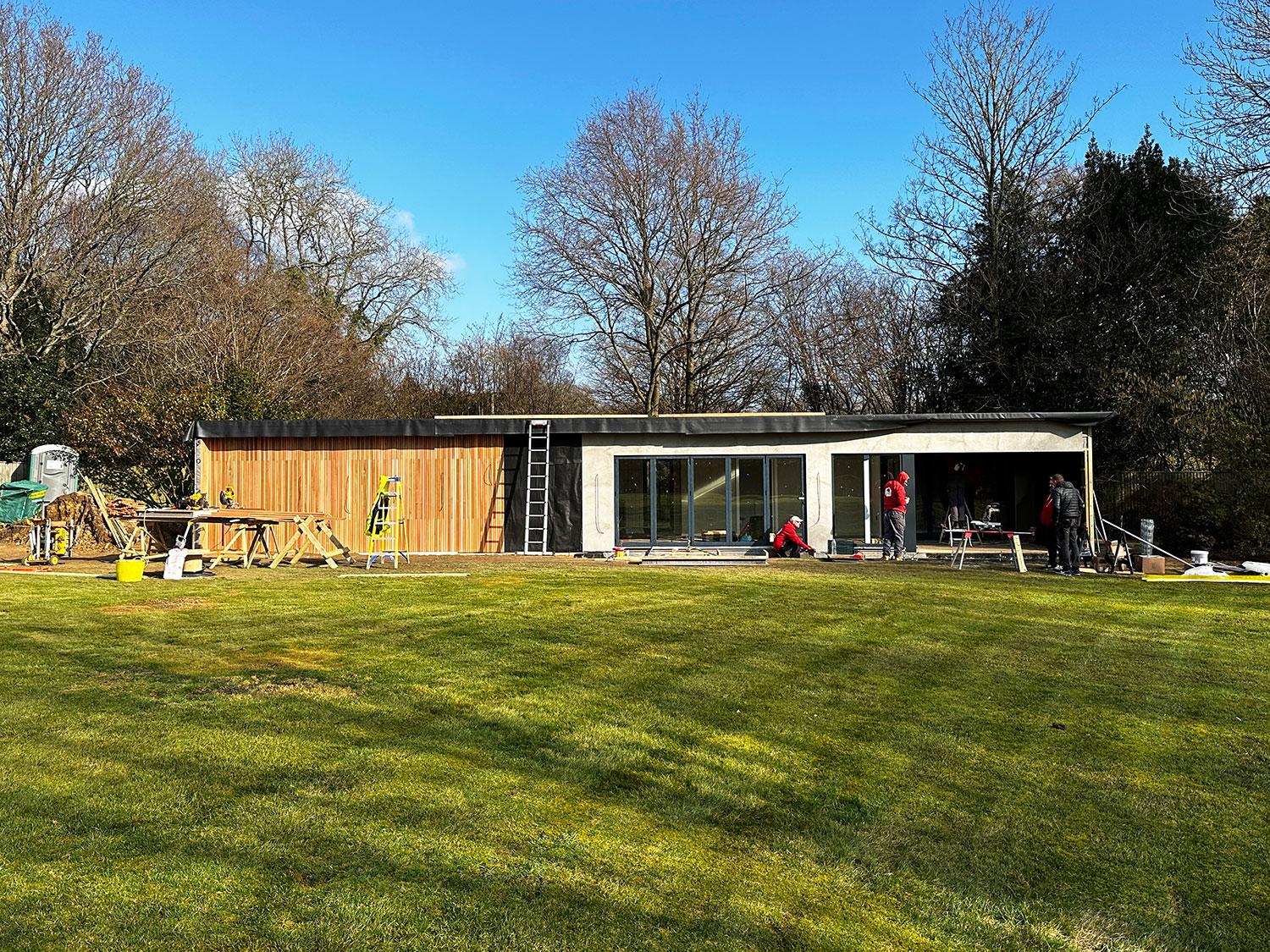 Use this comprehensive guide to prepare for your mobile home project and ensure a hassle-free building experience. Knowing what to expect in advance and working with trustworthy professionals can go a long way in ensuring the entire process will run smoothly from start to finish. If you have any questions as you plan your next project, feel free to get in touch with our team – we are always happy to help and provide advice. With careful planning and the right partners, you will be moving into your new home before you know it!