When we're dreaming of our garden office or summer house, we start by thinking of its use. We start to imagine ourselves sitting or working surrounded by all the creature comforts we need and looking out onto our beautiful garden. When we think of walking towards it… it becomes more nebulous. We might think of garden paths or decking, but the actual building itself can take a little longer to smooth into focus.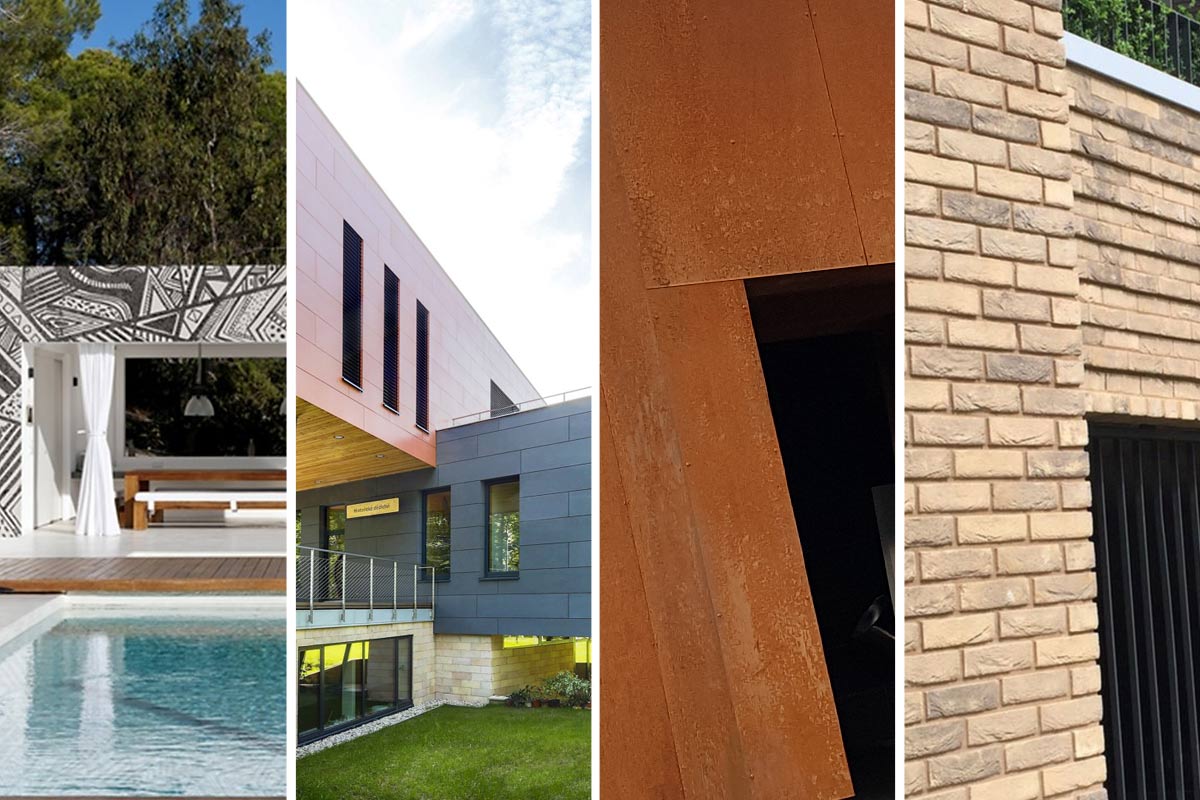 Our design team will help you with this at our initial site visit. We'll look at your garden and current buildings and will find something that fits effortlessly with them.
What we will also do is to take you through all the options that you have to make sure that the exterior of the building is something you love to look at as you're walking down that beautiful path and walking through the perfect door.
Thinking about your new garden building?
Garden office, summerhouse or spare bedroom?
Let us inspire you by the gallery of buildings we have built so far.
The majority of garden buildings are finished on the outside with cladding. But 'cladding' is no longer restricted to a fake stone facade or basic wooden slats. Take a look below to see everything that's on offer today.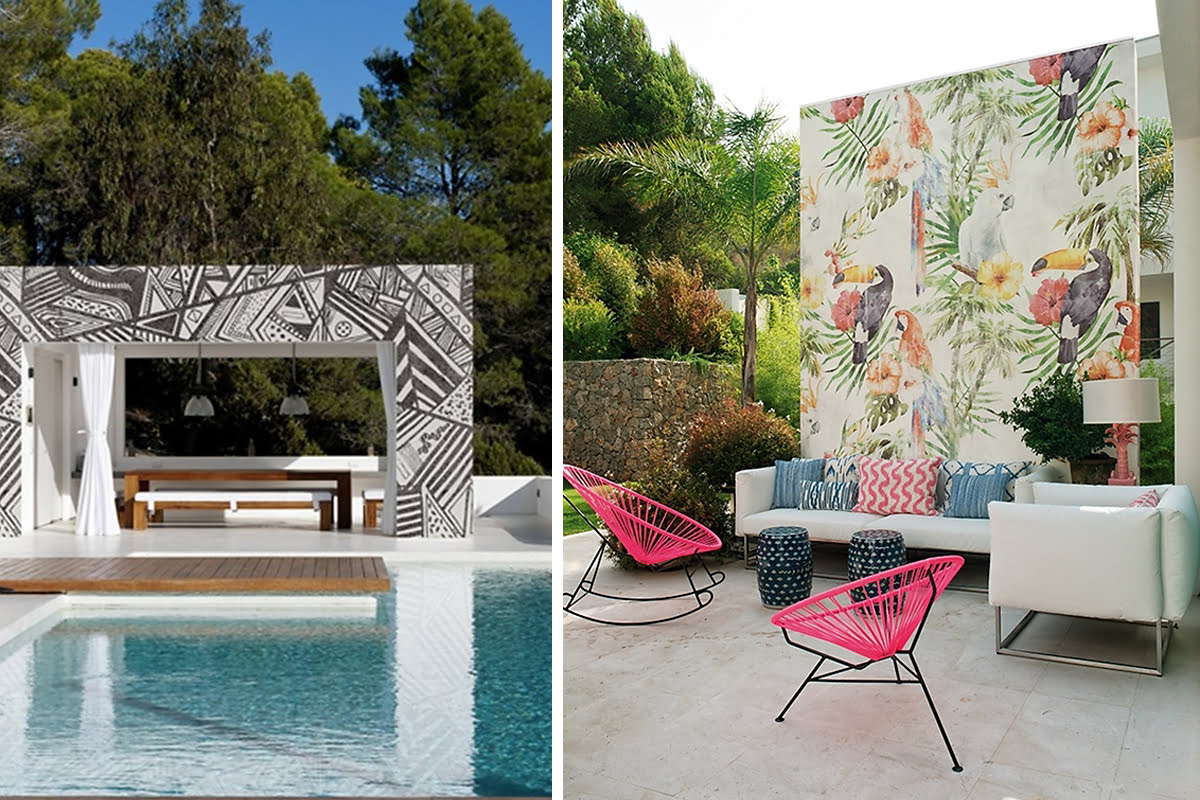 Outdoor Wallpaper
Yes! You have read correctly! There is now an Italian company that has been designing and creating vanguard wallpaper that you can use for outdoor walls. It's resistant to rain, yellowing and even has anti-smog properties! The maker is the well-established Wall&Deco', should you want to go and check out their designs. The beauty of this product is that you can either choose between their beautiful creations or we can help you design a unique one. The price per square metre will be the same! Also, there is no minimum order, so you can decide to cover the whole of your garden room or just use the wallpaper as an accent. At A Room in the Garden, we got quite excited when we discovered this product and all its possibilities!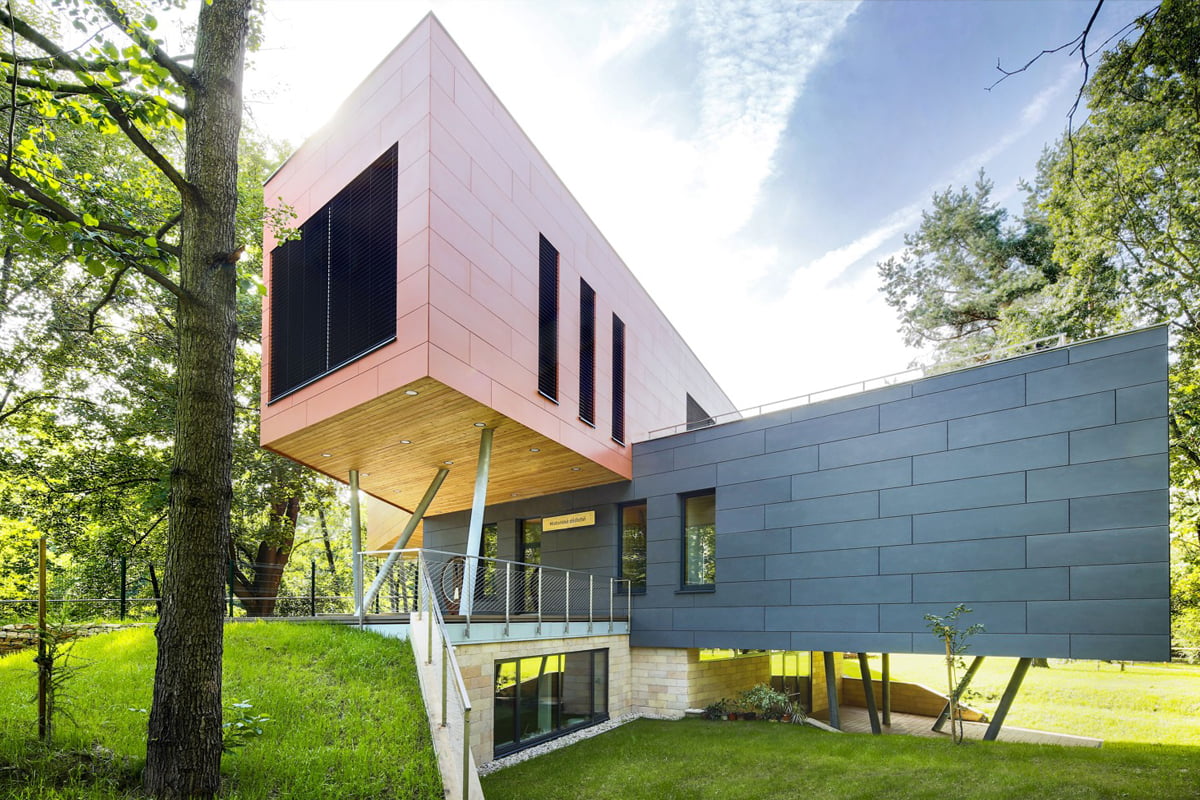 Cement Particles Boards
Cement Particles Boards are perfect for those who like ultra-contemporary design and love new technologies. Thanks to their high resistance to all weather conditions and biological attacks, cement particles boards are ideal for outdoor buildings. It's worth noting that there are a few companies that produce cement particles boards and the price can vary quite a lot. We will always make sure we find the best product and the best value for money for you.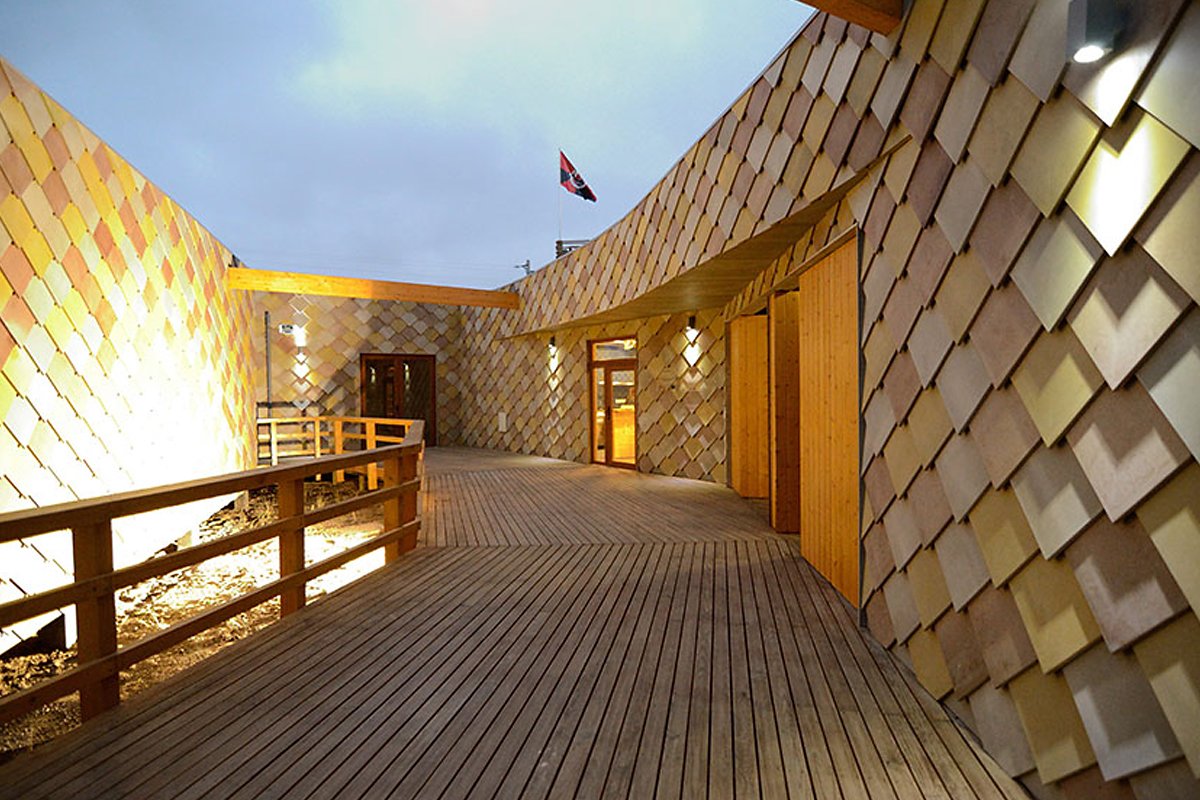 Viroc Cement Wood Boards
Thanks to its resistance to atmospheric corrosion, insects and moisture, Viroc cement wood board can be used indoors and outdoors. They are panels made of composite materials, composed of a compressed and dry mixture of pine wood particles with cement. This use of wood fibre means that you get a non-homogeneous appearance, giving a more natural look. You can choose from 6 different colours: white, yellow, grey, black, ochre and red.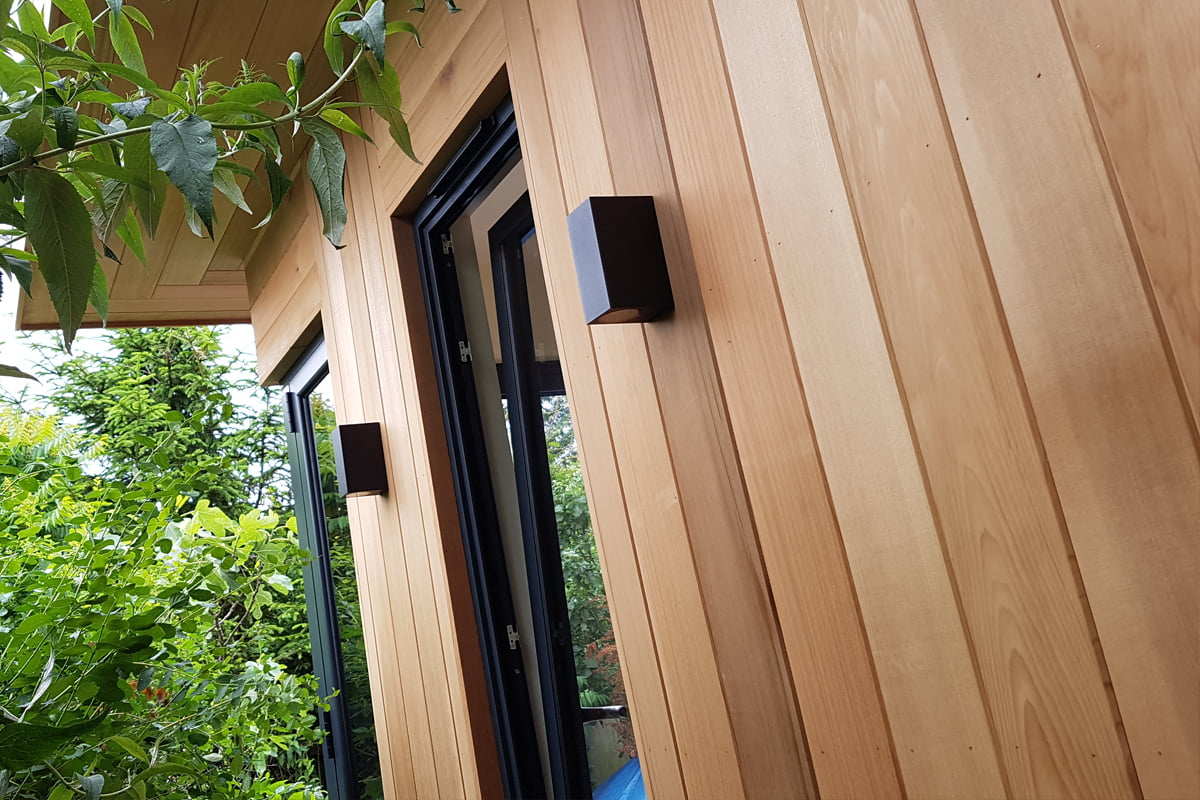 Wood Cladding
So here is the cladding you're probably thinking of, but did you know how many different looks you can achieve with simple wood?
We have finished several of our buildings using what you could call traditional wood cladding. However, due to the modern technology that's used to create these boards, they are anything but old! All our cladding is weather and mould resistant. You won't need to treat the wood constantly to maintain its quality.
There are a wealth of different woods you can choose from, not just your typical oak or pine (though both oak and pine can result in absolutely beautiful effects!) You can get lots of different colours and might choose to use a glossy, varnished finish, or go with a more natural matt. One of the nicest things about working with wood is that the building blends effortlessly with the natural world around it. We've used wood here and here, and you can see the different results from this one material.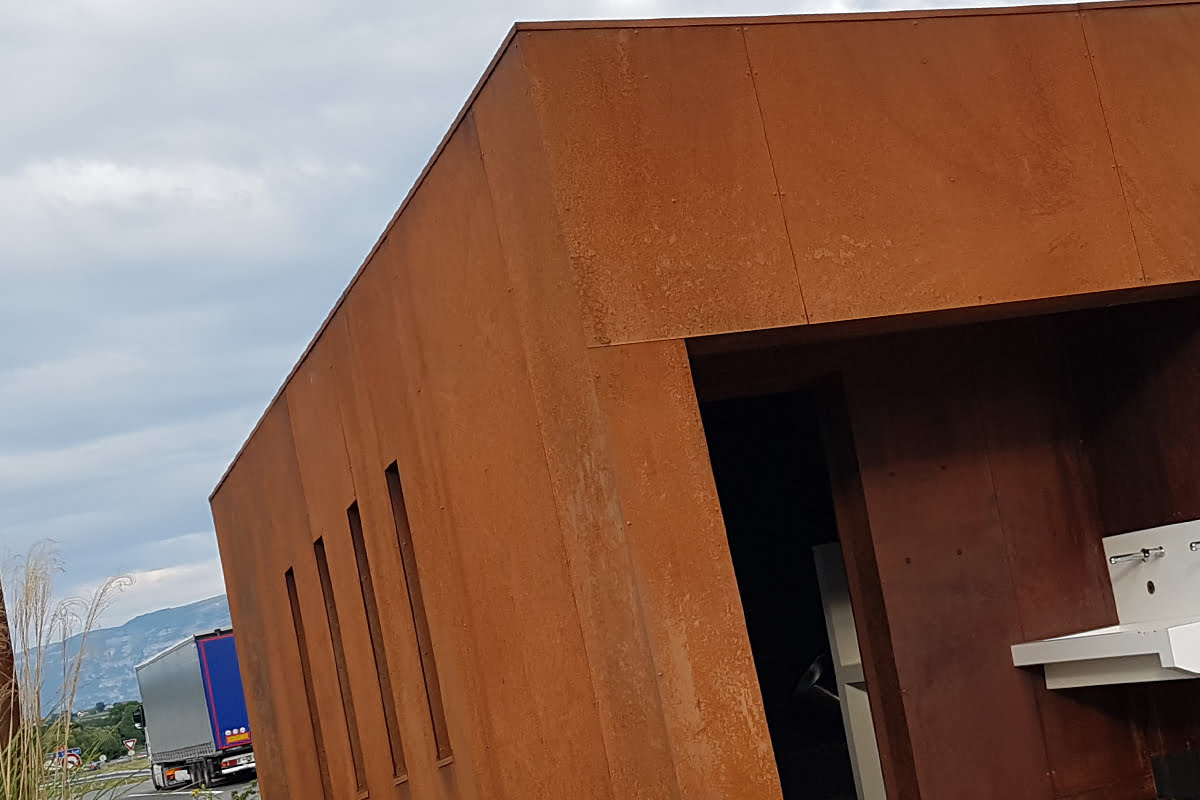 Metal Cladding
And here's the thing that's often overlooked. You can use metal cladding! Not only is this beautiful, modern and sleek in its own right, but we have also used it to create very unusual, completely personal designs. Take a look at our rabbit hole. Here we have taken a silhouette out of the metal and backed this with a stunning piece of stained glass. It's fantastic to know that nobody has a building that looks quite like this!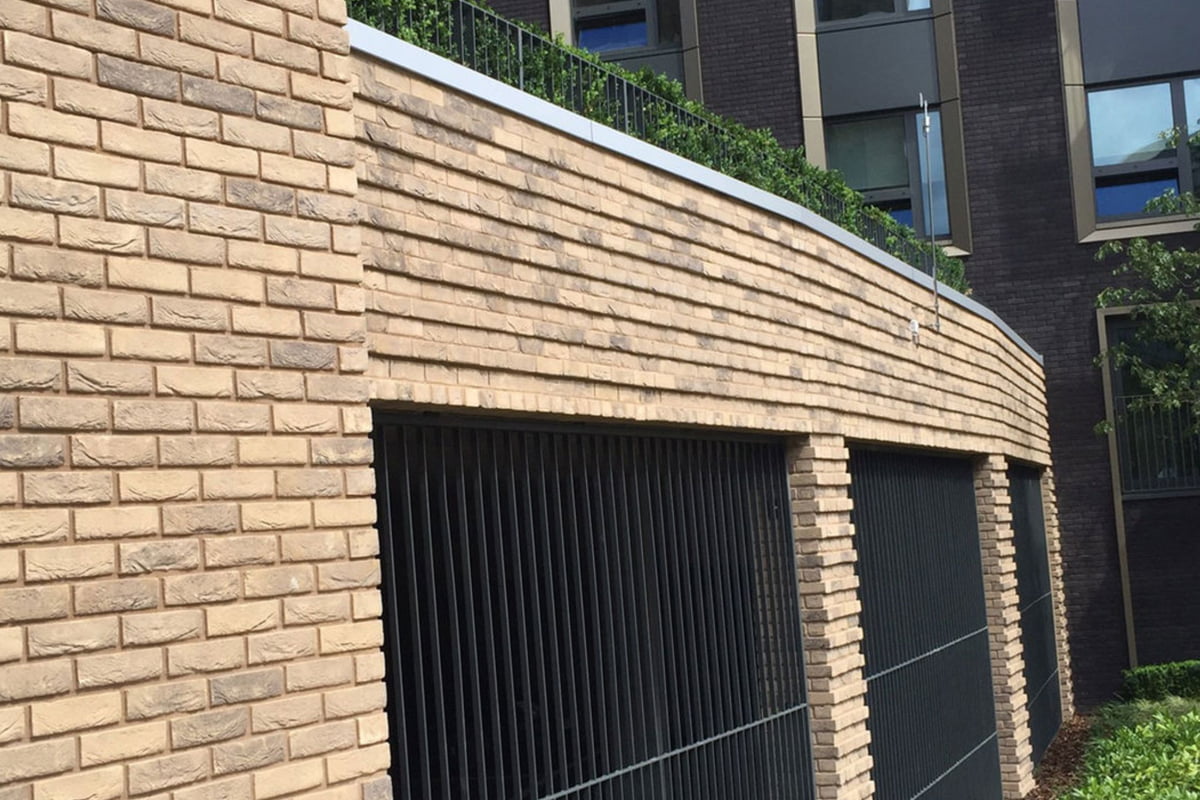 Brick
And we end here with what is probably the most traditional material of them all; brick!
Even though bricks are one of the oldest technologies, it's very clear from looking around in the streets to see why this is! Brick buildings last a phenomenal amount of time and continue to look good even after they have aged a little. These days you get to choose between different colours and sizes too. The only thing that you need to remember about building with brick is that the material is more expensive than the other options, and it will take us much longer to install, so there will be additional costs there.
So there you have it. As always, this list is not exhaustive. You might have seen someone else's building and thought, 'That's a great look!' We'll always do our best to find a material that fits the vision in your head. We just wanted to create a few more visions for us to play with.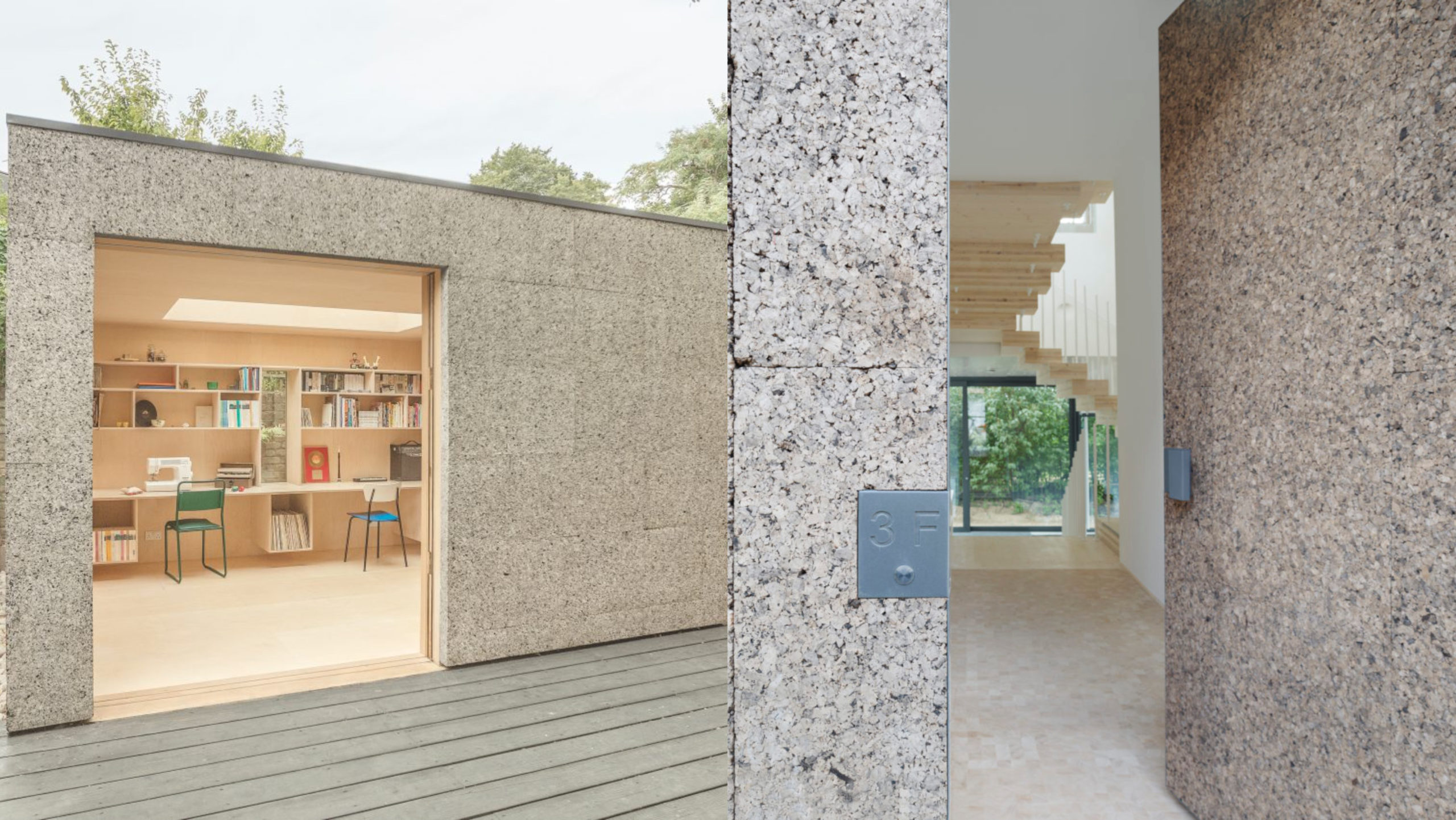 Cork
Cork cladding might not be the first thing that comes to mind, yet it is greatly beneficial as well as having a very unique appearance. It provides durability, water and heat resistance, thermal insulation and is a green alternative to other claddings due to its natural materials. Its relates to a more modern style, but is very versatile with many different types of architecture and design, becoming increasingly population throughout the last few years.