When you think of a garden room, you might picture a wooden exterior in a light, medium or dark brown or black finish. When it comes to having your own garden room, there are very many stunning finishes that can easily complement your garden space and your style.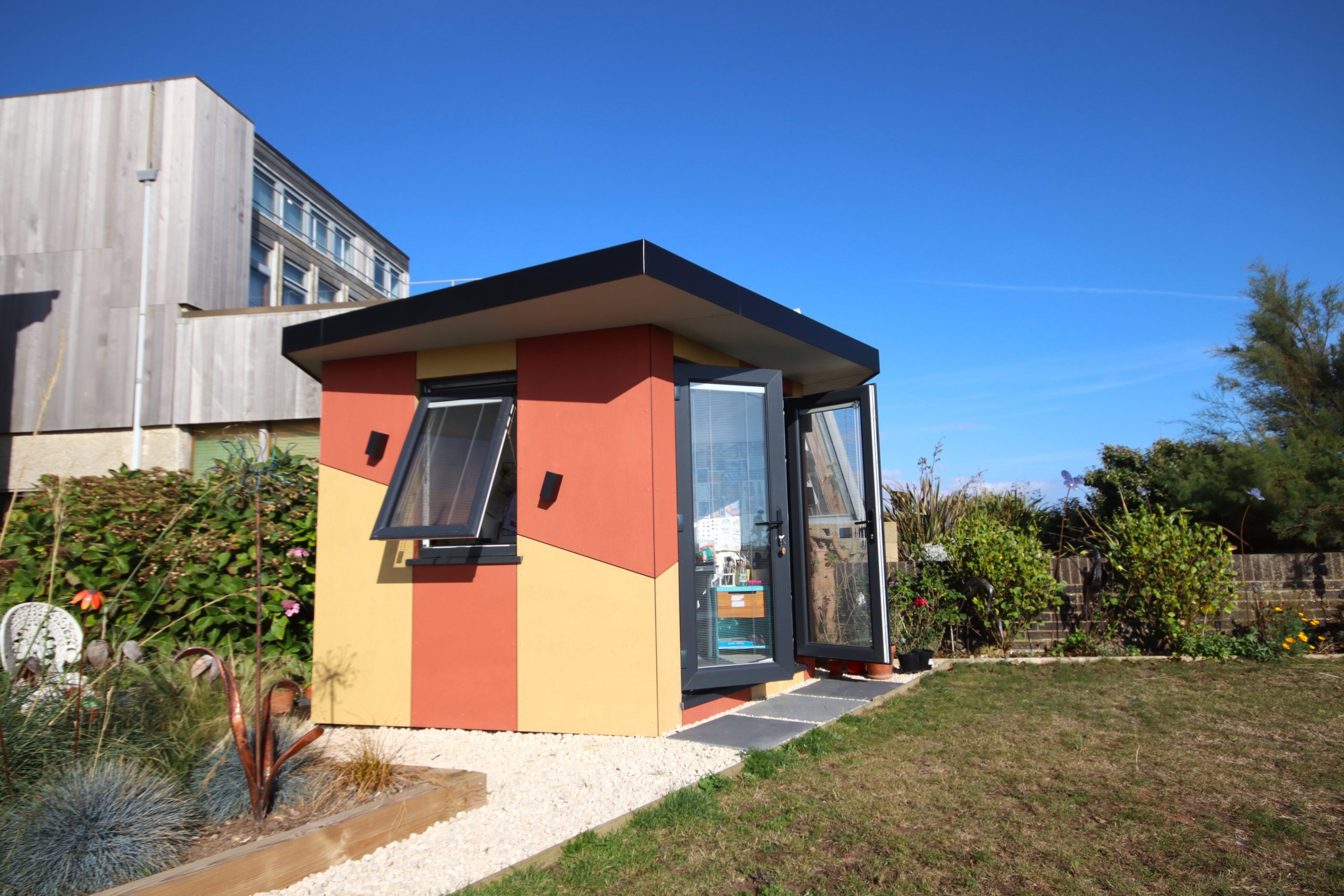 If you are someone who loves brighter, eccentric bursts of colour, or would like a simple accent of your most loved colour, or would like to match the already present colour scheme you have in your garden, then there are endless possibilities as to how your garden room can look.
In the past, we have been commissioned garden rooms that boast some beautiful colours and lots of personality. Some of our clients already had an idea of what colours they wanted for their garden room, and sometimes we have helped them pick out a colour scheme that is perfect for them. We always want to incorporate our client's styles and personalities into their room, so a splash of colour can make all the difference.
Psychological research shows that colour can affect your mood, which is why colours such as yellow are usually used to represent happiness, and warmer colours (such as autumn colours) feel cosy and comforting. So when you're thinking of the colour scheme of your garden room, you could go for the colours that make you, personally, feel at home, comfortable and content.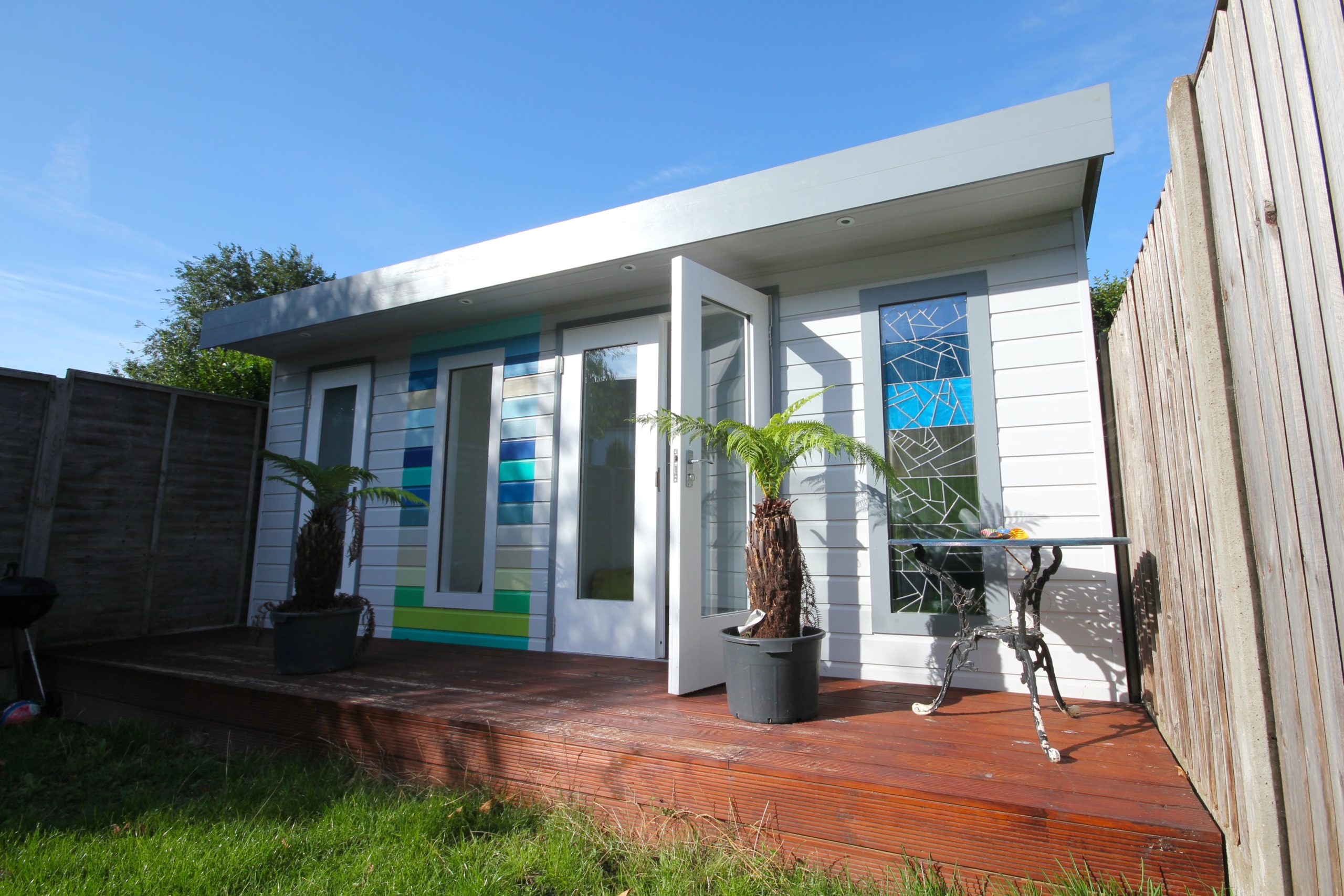 You can use different materials such as stones, tiles, cement particle boards or even outdoor wallpaper to boast some beautiful contrasts of colour. We also offer any external wall to be painted in the colour of your choice and cut into any shape for your garden room. you can visit our blog on wood paint experiments and browse a variety of colours you may love.
To explore what might be available for you, have a look at some great cladding options to inspire you.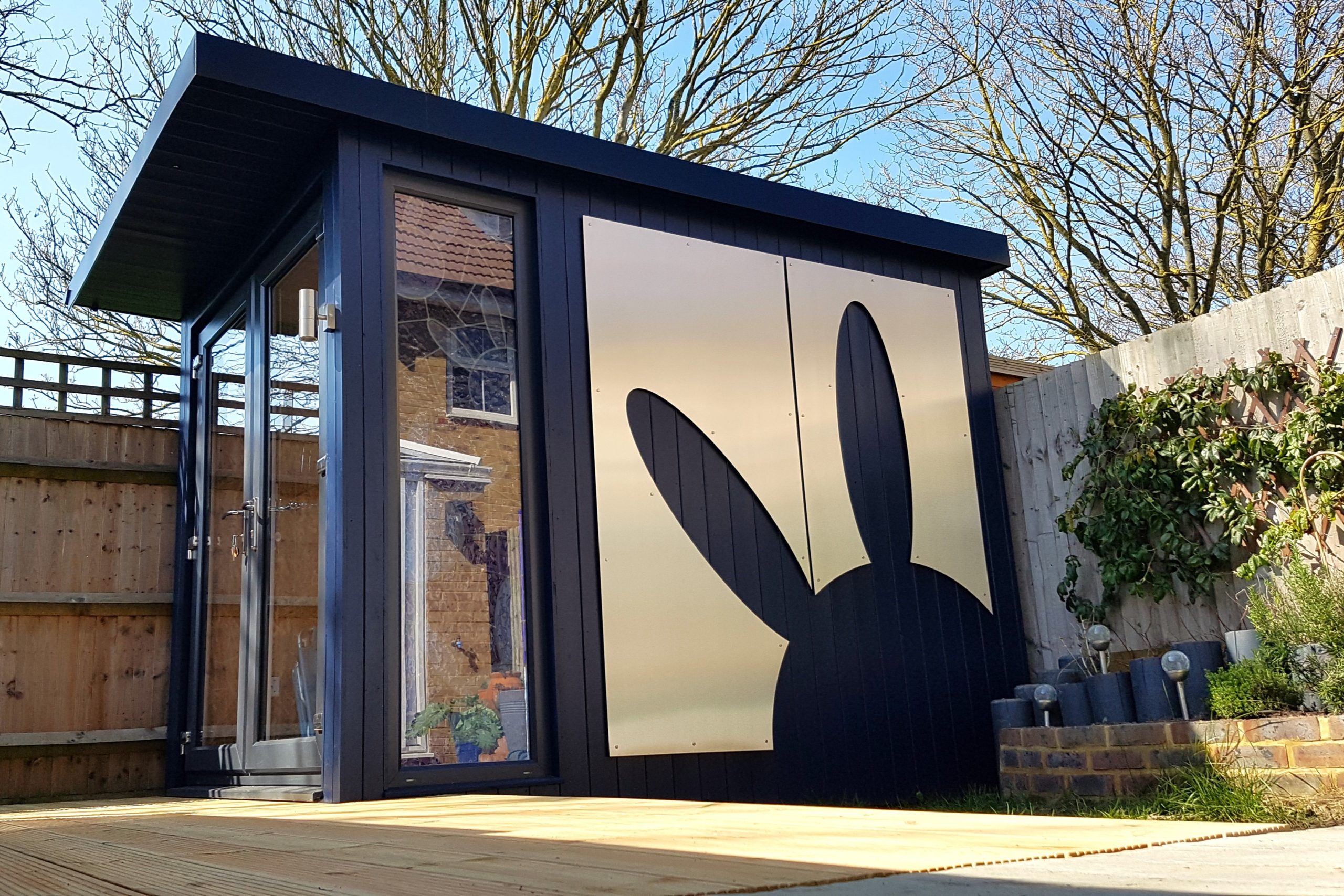 Any colour that you've envisioned for your room, we can do. We want to provide you with a room that includes all the smallest details that mean a lot to you, including the correct shades of colour and high-quality paint. We, ourselves, love to add a bit of colour to our garden, which includes our first-ever project together!