ARCHITECTURAL DESIGN
Set yourself apart with a unique and individually designed garden room that reflects your personality and matches your space perfectly. Every bespoke project is personally designed by our architectural head designer, Lukas Brzozowski. Whenever starting a new project Lukas follows his methodology of function, form, flair and finish. Lukas' artistry is supported by a deep technical knowledge and a love for innovation.
SO DIFFERENT!
Personal and individual
Our design process is centered around you and your unique needs. During his consultation, Lukas dedicates time to understanding what brings you joy – your family, favourite places, and treasured memories. Thoughtful questions reveal how you wish to use your new garden room and what design elements matter most. Lukas studies your outdoor space, sunlight patterns, and more to inform a tailored retreat. This intent listening and custom approach is how we create spaces as individual as their owners.
No surprises
Transparency sets us apart. Our architectural expertise allows us to pair initial designs with detailed cost estimates, so you know what to expect budget-wise from the start. We welcome budgets and design consciously to your financial goals.
Care and attention
We believe the essence of a successful project lies in the details. From the first meeting to the final reveal, you have our full care and attention. Your satisfaction through every step inspires our best work. We ensure exceptional service by assigning you a dedicated project manager – your single point of contact. The end result will be a bespoke garden room that is your pride and ours.
Turn-key solution
Let us handle everything seamlessly so you can enjoy the process. Our all-in-one service means you simply share your vision – we masterfully handle the rest. From navigating legal requirements to seeing your unique design fully realized onsite, we assemble the ideal team for your job. You relax while experienced project managers oversee the build orchestrating designers, tradespeople and suppliers. Our smooth end-to-end service delivers your dream worry-free.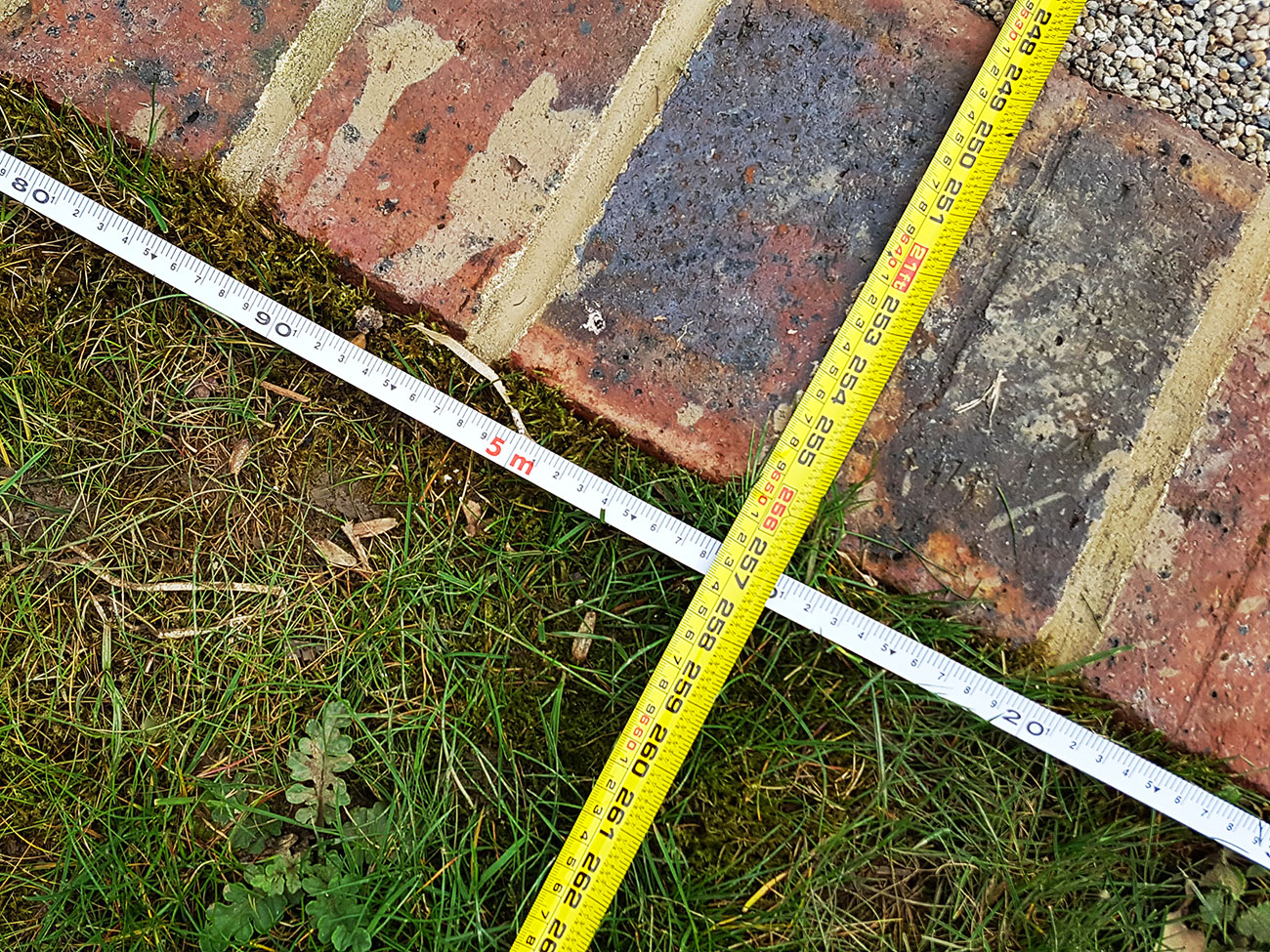 DESIGN CONSULTATION
Design consultations are complimentary within 1 hour of our office. For farther sites, there is a £50/hour surcharge beyond the first hour of travel, or a free video call option so Lukas can still review your property and discuss your vision. He'll survey your space, ask questions, and discuss your needs to design the perfect custom garden room tailored to you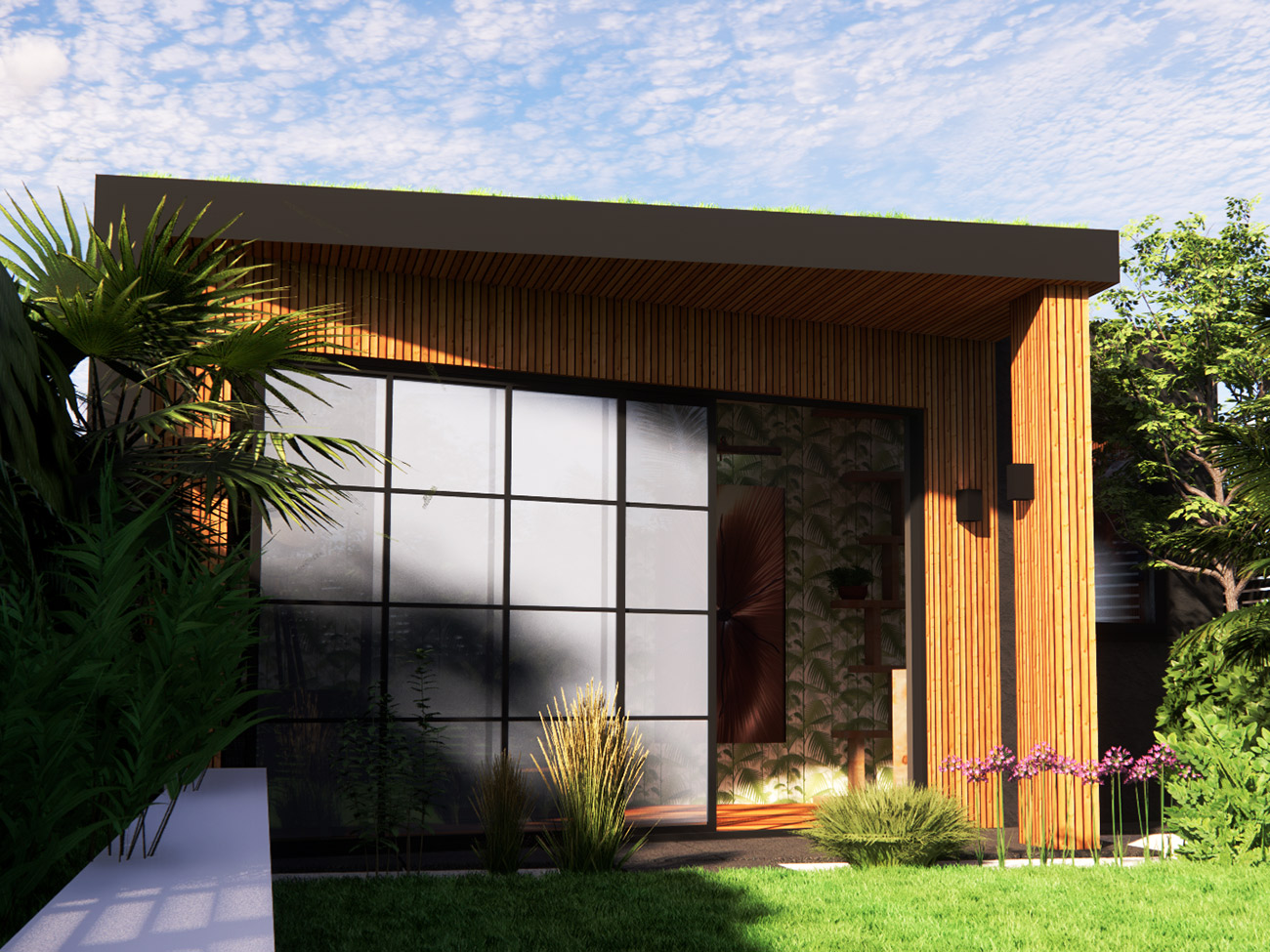 DESIGN PROPOSAL
Our proposal includes high-quality rendered images showing every angle and detail, interior and exterior measurements of your garden room, and a 3D terrain scan to map the new structure onto your existing garden. Also included is a detailed budget estimate outlining full project costs. Pricing starts at £870 for garden rooms and £1,700 for annexes and mobile homes. With our comprehensive proposal, you'll have an in-depth plan to create your ideal garden retreat.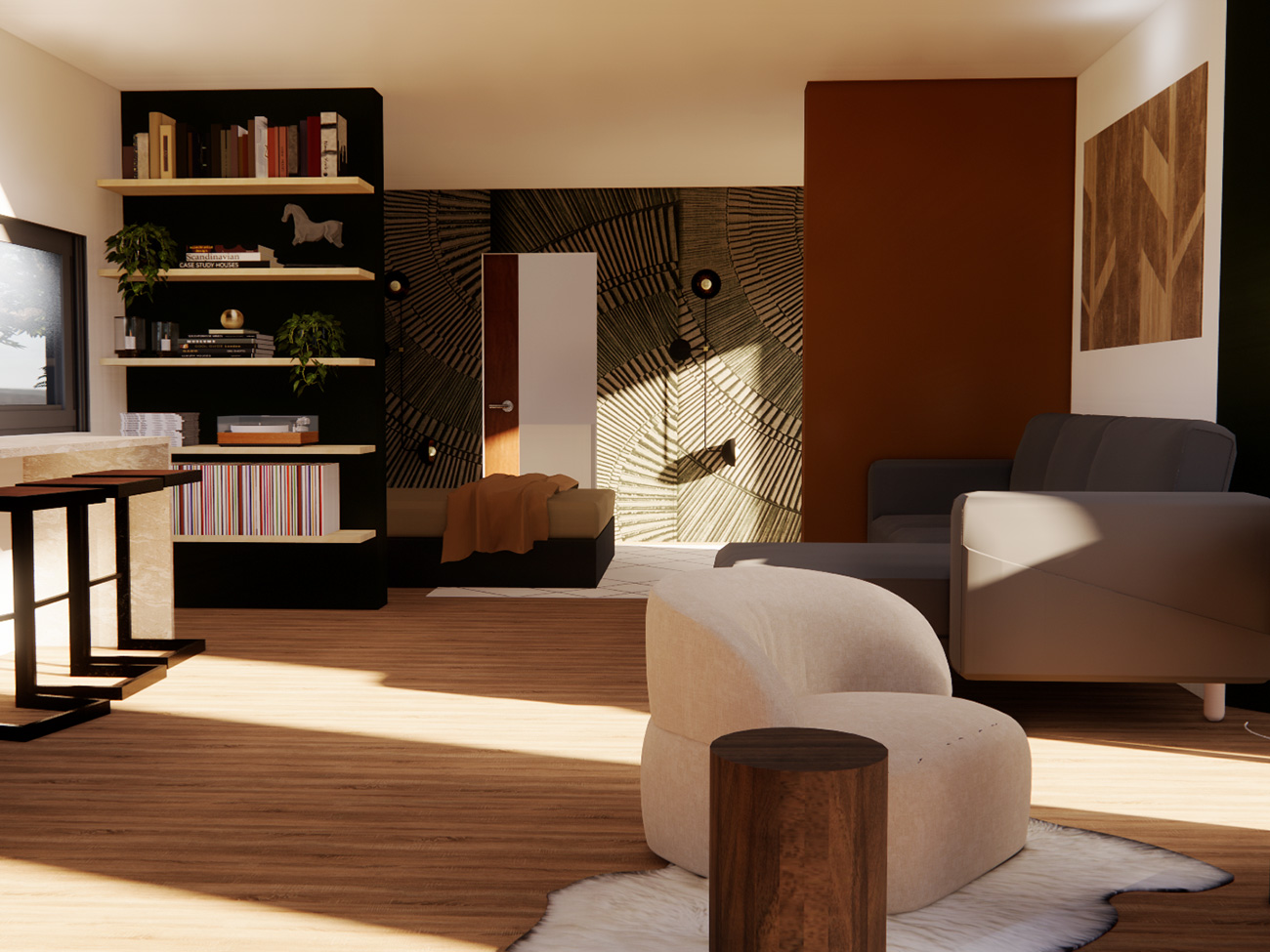 INTERIOR DESIGN
Elevate your space with our interior design expertise. Our talented designers will collaborate with you one-on-one to bring your unique vision to life. During an initial consultation, we'll understand your style, space requirements and budget. Then we'll transform your wishes into tangible plans. Let us guide you in creating interiors that beautifully balance functional needs with aesthetic flair. Our bespoke designs showcase what makes you unique.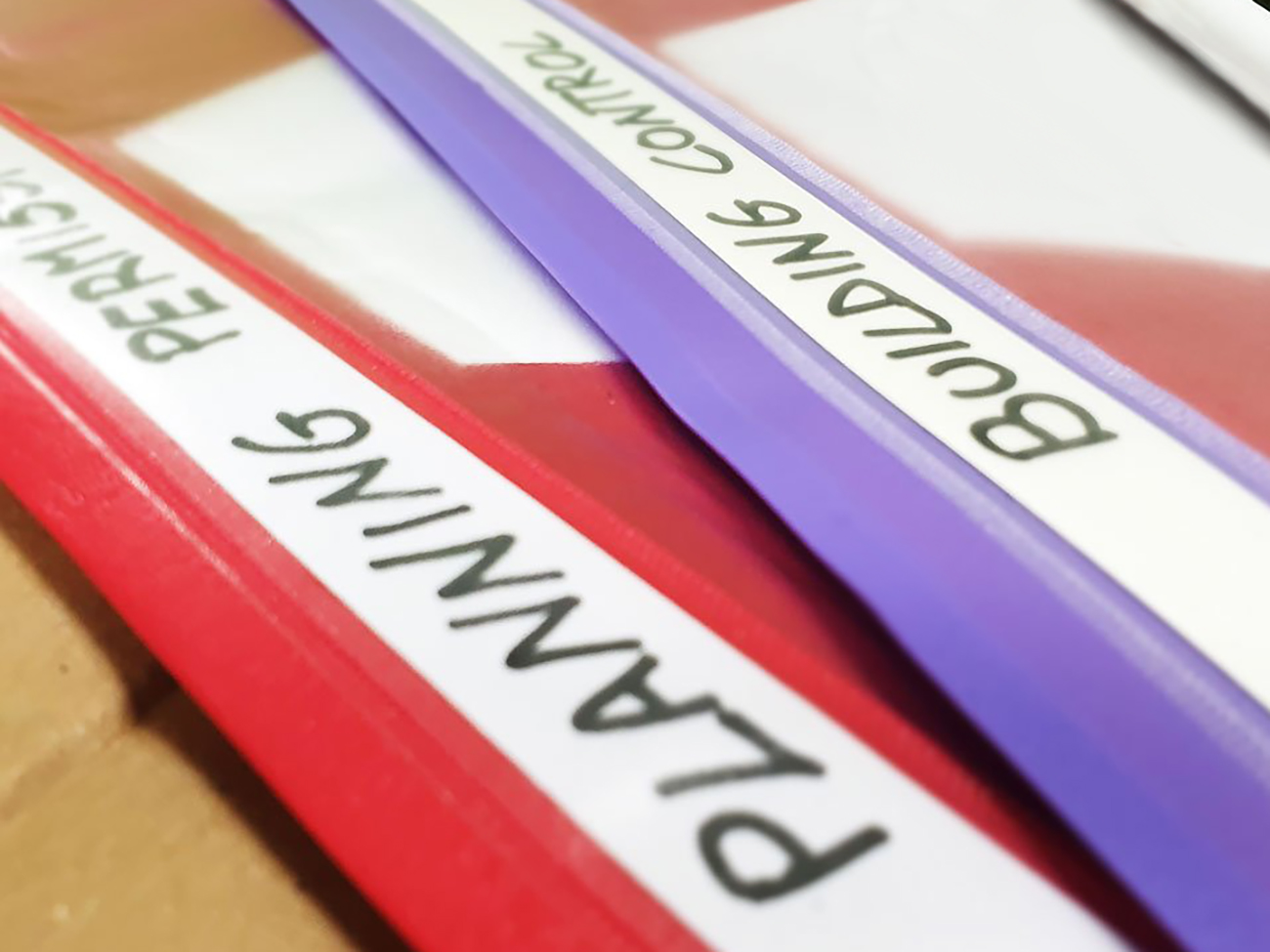 BUILDING APPLICATIONS
Certificate of Lawful Development application (provided if needed: £1,800) with the assistance of our planning agent, or a Planning Permission application (provided if needed: £2,700) also with the assistance of our planning agent. Both include all technical drawings and documentation required by the council, typically around 100 pages total, as well as a supporting statement letter containing all details about the project.
Function
Functionality is the core of each design. There is no point in starting if we don't know what you will be using your design for. Rather obvious, but often overlooked. But don't be deceived by being in the now – look into the future too.
Form
Beauty and harmony transform need into desire. Tastes are individual and different clients like different things. Finding an appealing form for you requires understanding while navigating through various restrictions calls for knowledge and peculiarity.
Flair
Individuality adds life to any design and makes it unforgettable. Little details from your world tour, barely noticeable elements from the brand you love or large, loud accents from your art collection. Something from your past brought into everlasting form. Je ne sais quoi.
Finish
The devil and the angels are in the details. From the beginning to the very end of the creation process. They're also in choices of materials, solutions, innovations or lack of it, and all need to withstand the biggest test of all – the test of time.
PERFECTION INSIDE…
We don't just focus on the structure, but every detail within. We'll recommend layouts, furnishings, lighting and decor that we find are tailored to you. No matter what style you envision for your garden room, whether modern, industrial, boho chic or traditional, our talented designers have the skills to infuse your unique taste into every aspect of the concept we create for you.
…AND OUT
Our exterior design process is highly customizable, factoring in your unique preferences, our expert recommendations, and precise spatial planning. We carefully shape and size each garden room to perfectly fit and accentuate your garden. Taking inspiration from our initial consultation, our designer considers the intended use, your lifestyle needs, design aesthetics, and home architecture style. We help assess sunlight patterns, views, privacy factors, suggest layouts and building features to optimize function. Whether you envision a cosy office, gym or family room, we fuse our creativity with practical considerations like drainage, building regulations and sustainability.
Want to see more? Enter your email below and browse the full catalogue to get inspired for your own design.
Don't take our word for it. Listen to real stories behind projects we completed.
Are you ready to take the next step?
Spend time with our architectural designer.
Discuss your ideas and get a 3D plan of your space.
Find out what could be the most cost efficient way of building your project.
Obtain a detailed estimate of your project.
Select materials and go trough all additional features.
Your journey begins by filling out the form. We'll get in touch to organise a meeting.
If forms are not your thing, simply call us on 01273 044 507. We're in the office from 8.30 to 5pm, Monday to Friday.