The practice of using decorative wallcoverings inside the home is an ancient and fascinating one. Although our taste has changed and evolved over the years we still enjoy using it to express our style and taste today. Technological innovations like 3D printing and the large variety of creative new materials available on the market are expanding the concept and resulting in true textural masterpieces. At A Room In The Garden, enjoy adding creative wallpaper solutions to our designs. They serve as a bridge between our clients' personalities, tastes, and preferences, and the spaces we design and build for them.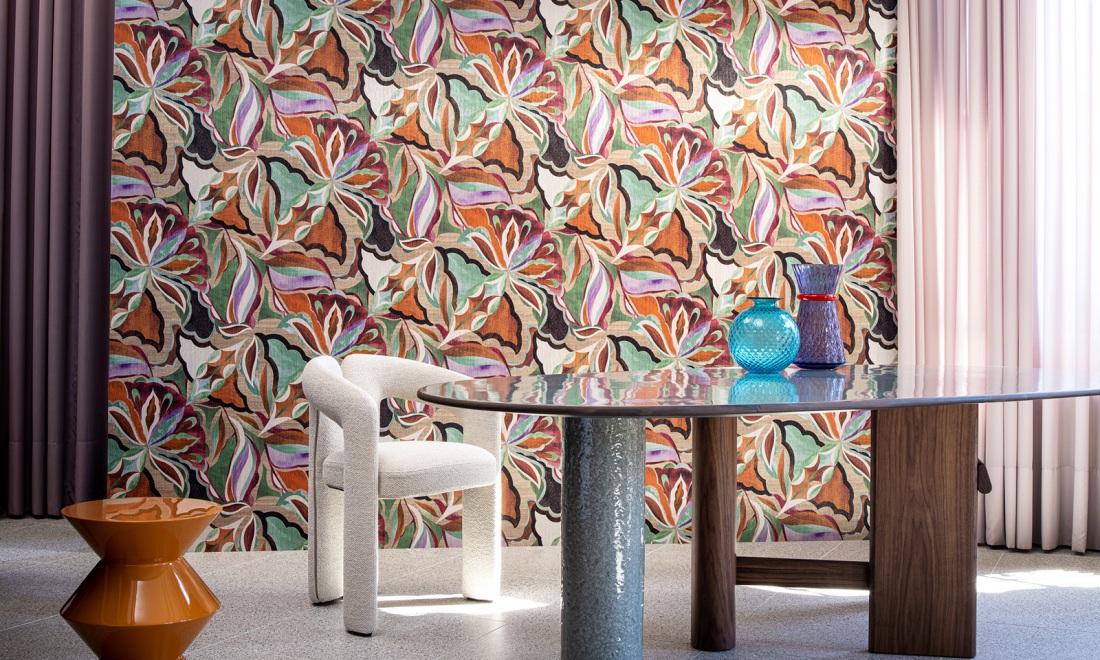 The application possibilities of wallpaper are no longer limited to accent walls. Instead, it can be added inside millwork, put on ceilings, behind kitchen sinks instead of a traditional backboard, inside shower rooms in place of tiles, and even outside the home instead of traditional exterior cladding. We have taken advantage of the last example and applied it to a few of our garden buildings, including this summer house (if you would like to see the whole project click here):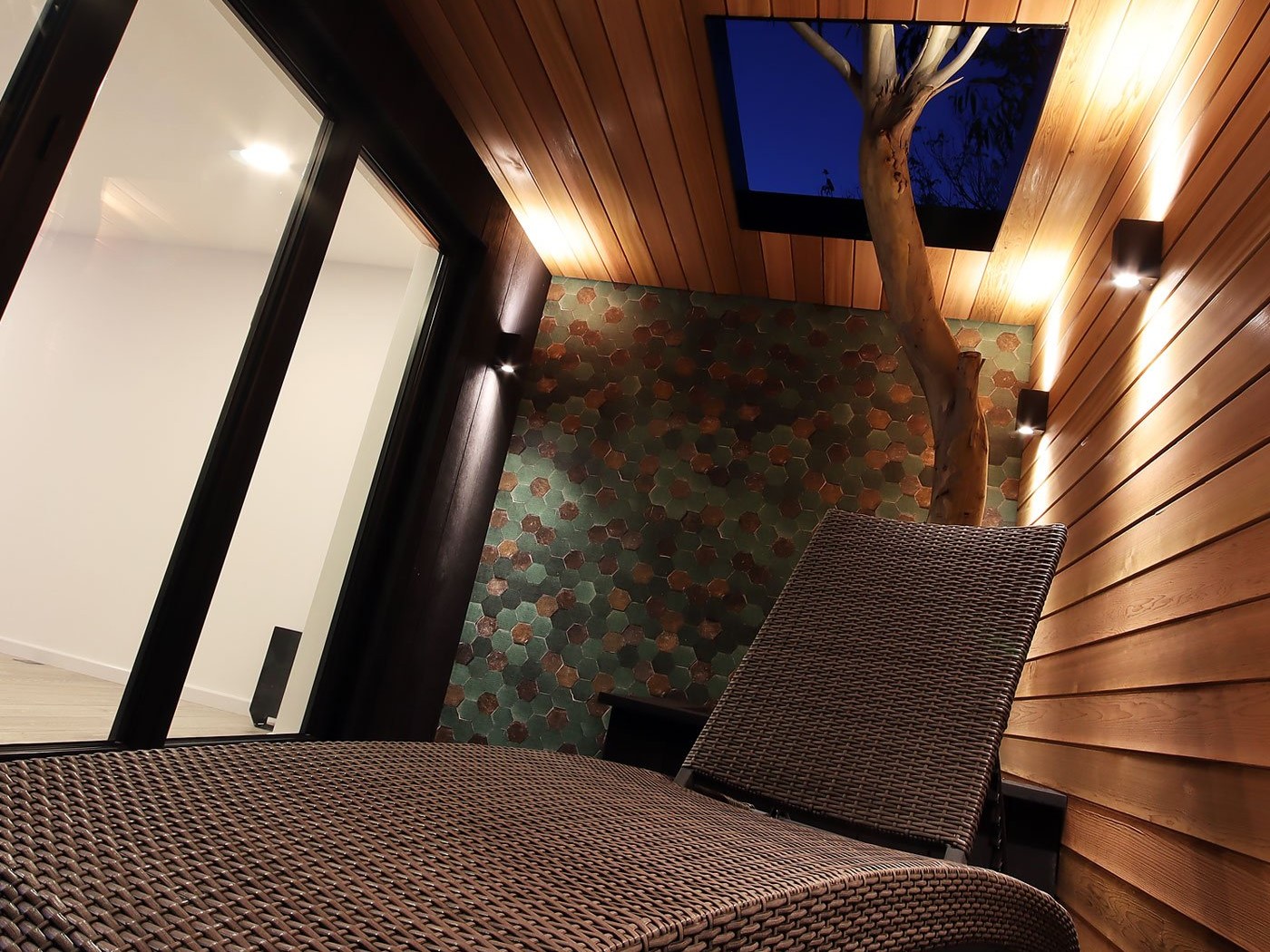 Needless to say, there are countless suppliers, producers, and designers of wallpaper. However, there are some that, in our opinion, stand out above the rest with innovation and originality. The passion and level of craftsmanship these companies invest in their product is truly inspirational and results in the creation of real works of art.
Arte is one of those design houses that continuously seek to impress their audience. Their work is always sophisticated, elegant, and luxurious. The overall style can be described as contemporary, grounded by tradition. Along with the beauty of their murals, the Arte is known for using very high-end alternative materials for their wallcoverings. These include woven grass, leather, canvas, wicker, real silk, and even capiz, which is made of real shells, coloured, cut, and inlaid in geometric patterns.
Wall & Deco is an Italian company which offers a very large selection of wallpaper options, IN, WET and OUT collections. Going through the magnificent work of the designers who created these patterns is like visiting an art gallery. Each different style evokes a different emotion. Once you see the one – you feel it. There is also the option of sending your own design! And this is how we can solve the problem of longevity in design: by investing only in pieces that evoke genuine excitement which will stand the test of time.
Our teams have used products from their OUT Collection on a few different projects and the results are always striking.  Below a bespoke storage room with OUT wallpaper on the large sliding door design and built to perfectly complete the small garden.
Of course, bold patterns are not for everyone. The iconic colourful prints of the 70s and 80s make a statement but can easily become overwhelming. That is why many wallpaper producers choose to focus on offering a selection of different textures, rather than shapes. Macro patterns and engraved features can create a minimalistic background for the contemporary home, while still adding personality and interest to otherwise bare walls. These subtle details introduce a tactile element which often draws inspiration from nature, reminiscing of blades of grass, tree bark, or leaf patterns. Such muted designs can be upgraded with metallic finishes or subtle glitter details and applied to darker parts of the home. They will bounce light off the walls and create an unexpected feature.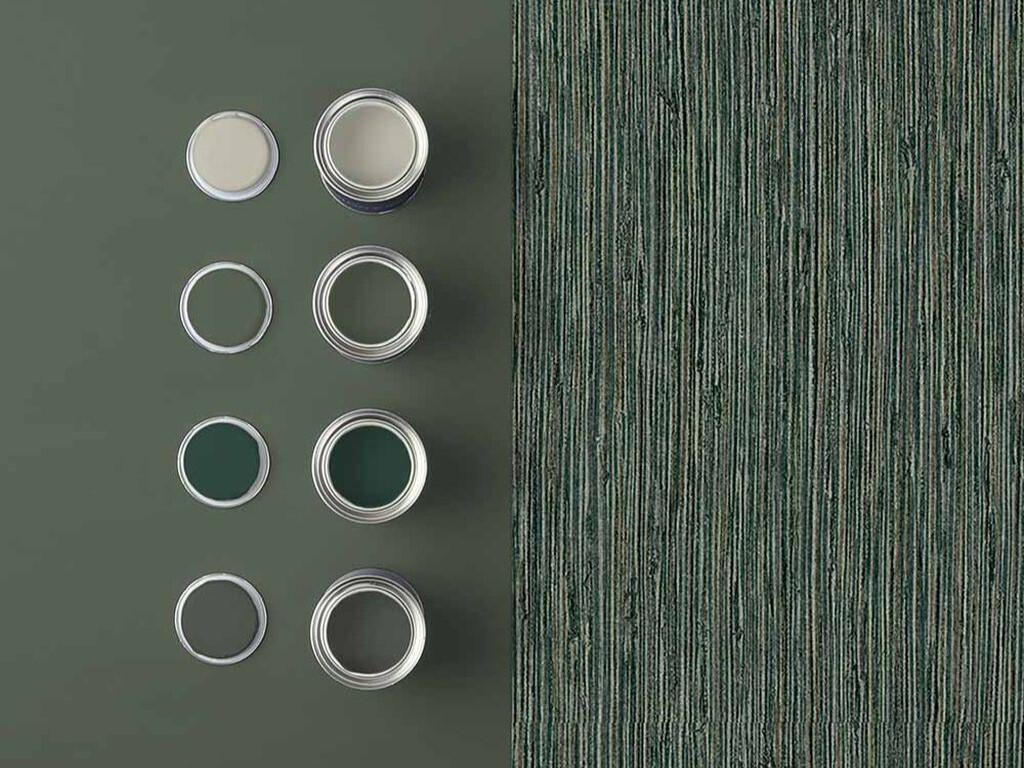 Graham & Brown and Farrow & Ball both offer entire collections of minimal wallpaper options which can be paired with their in-house paint colours for a truly well-thought-out design.
It is also important to remember that wallpaper is not forever. It is just as easy to take it off the wall as it is to put it on. In fact, seeing the clean canvas that is an empty wall can be the first step to triggering the desire to reimagine a familiar part of our home. After all, we are all aware of the importance our immediate environment has on our mental health, way of thinking, and ultimately behavioural patterns. Being brave enough to surround ourselves with what is uniquely beautiful to us, can therefore mean much more than simply following current interior design trends. If indeed our home is our fortress, we should not be afraid to experiment with it. After all, what is there to lose?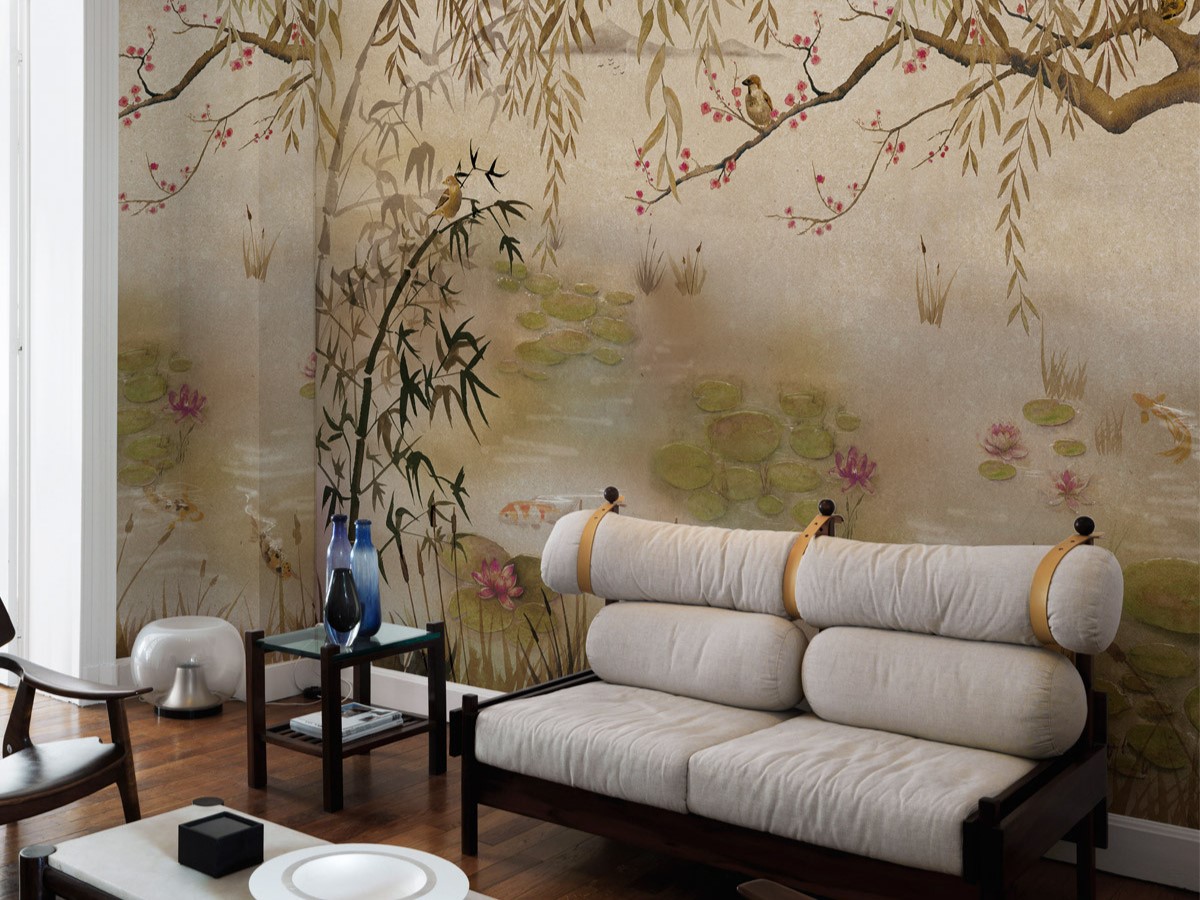 If you are looking for advice on how to incorporate these practices into your own space, we offer an Interior Design Service which aims to do just that. You will work with our team to explore and express your ideas, while we help you elevate them in order to achieve a superb result.