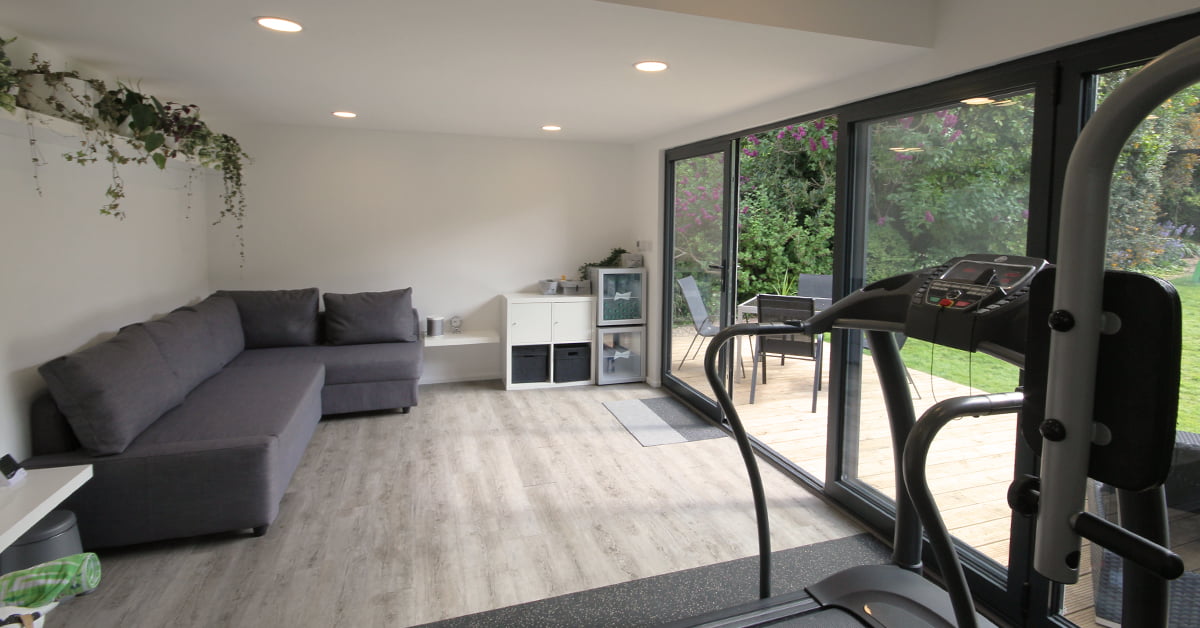 If you are into fitness, a personal home gym is the best use for your garden room. We take a look at five big reasons why a garden gym can change the way you exercise for the better.
There are many reasons why some people aren't big fans of a public gym. It could be a troublesome journey to get there. It could be that you don't want a paid membership. Or perhaps you're simply after some well-deserved privacy while working out.
Especially if you're working from home, a private gym is always a welcome addition to your garden. Having one within walking distance of your door means you'll never need to rush a workout again. If that sounds like something you're dreaming of, we're here to help.
Below is our list of the benefits a garden gym can bring into your busy everyday life.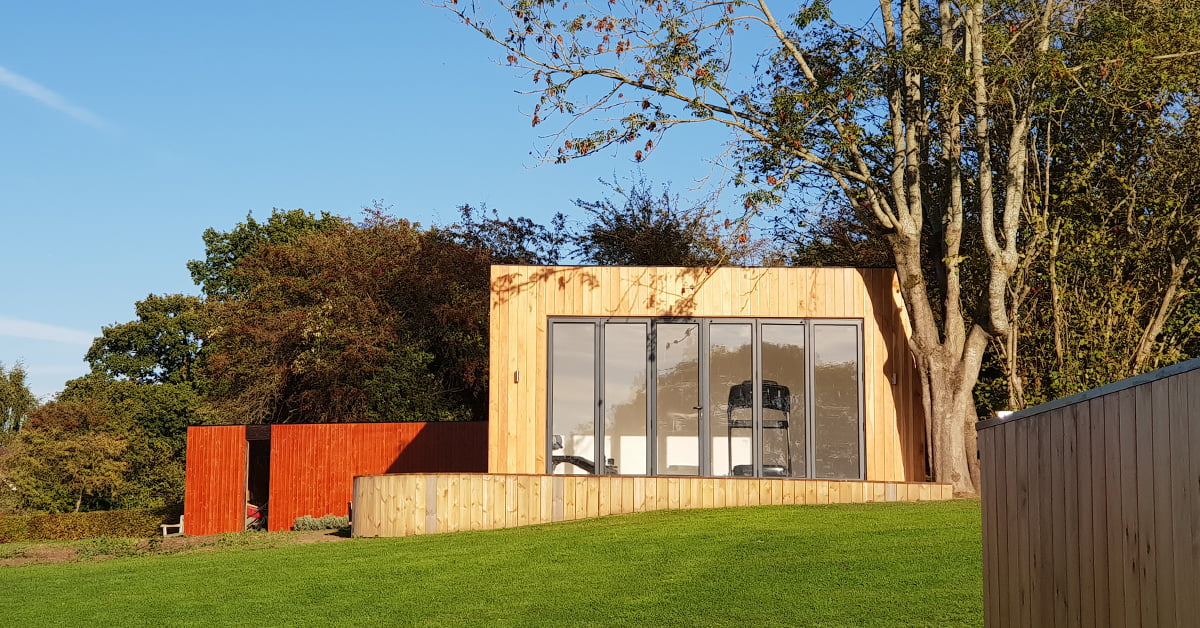 Benefit 1: It is Your Very Own
Even with the prospect of lockdown restrictions easing, many people are still nervous about the possibility of exercising in a commercial gym. We all have that mental image of somebody we don't want to be around when exercising. With a private workout space all to yourself, you can avoid that entirely.
Setting up a home gym also fixes this problem. But what about if you don't have much privacy there either? A garden gym gives you that extra space and separation away from those who live with you. You can keep equipment out of reach of the kids or work out away from the judgemental eyes of neighbours.
Our garden rooms also have excellent sound insulation, thanks to the materials we work with. As a result, you can exercise with your choice of music, and not have to worry about disturbing your neighbours or family.
Benefit 2: It is Fully Adaptable
Some of you might be thinking a garden gym can only serve that one purpose. But the beauty of a garden room is that it can actually be anything you want!
We understand that everybody has their preferred method of exercise. And with a garden gym, you can use as little or as much equipment as you need. We can build additional storage space if you need somewhere to put equipment away after use.
You can add as little or as much as you want to your garden gym. A small bathroom means you can get changed and maybe have a quick shower between workouts. You could even have a gym/office hybrid, where you can start exercising the second you finish work.
Benefit 3: It is Truly Convenient
With a garden gym, you can work out whenever you want, whichever way you want. And you can do it all by just taking a few steps out your back door.
Furthermore, the days of having to plan your trip to the gym will be far behind you. You could finally put the time you would've spent commuting to much better use. The ability to have everything in one place also means you won't constantly be packing and unpacking your things.
Benefit 4: It is a Worthy Investment
In the long run, a garden gym will also save you a great deal of money. Think about what you'll save without a monthly membership and all those travel costs.
Contrary to popular belief, a garden gym doesn't have to be expensive, and it will help you save money in the long run. After all, having your own gym means you can choose which gym equipment you want to have, so you can adapt it to your needs depending on what you want to achieve. You will only pay for the equipment that you actually need.
Even if you ever sell your property afterwards, a garden gym can add more value to your home overall. Even if they're not into fitness, they can convert it into whatever they prefer.
Benefit 5: It is Endlessly Accessible
One of the greatest banes of any hardcore gym-goer would be closing times. If you're too busy to go to the gym until the late hours, this can be a real pain. But for those with a gym in their garden, they can exercise at any time of the day.
You may have lost the energy to go to the gym due to tedious commutes and lack of spare time. With a gym all to yourself, however, you can get that energy back. And all the while, you'll have a new sense of commitment towards working out.
You can use a garden gym all year round. Our garden rooms are fully insulated, which keep them cool in the summer and warm in the winter. But for that extra sense of warmth in the colder months, we can even install underfloor heating.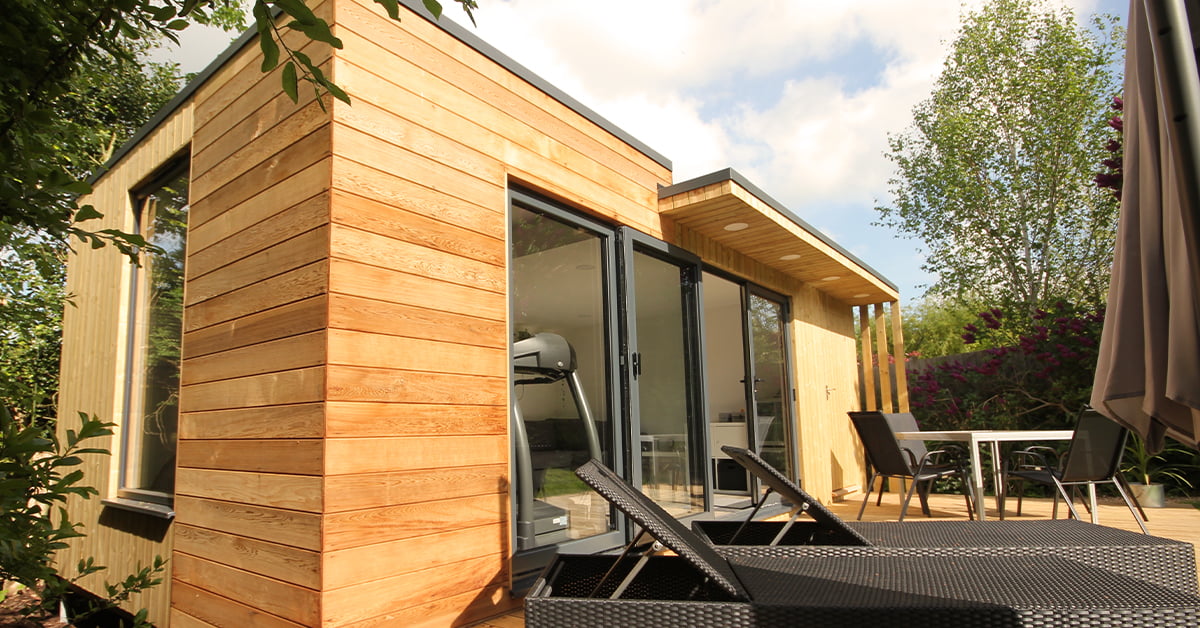 If you are thinking about building your own gym and don't know where to start, have a look at this detailed guide on how to build a home gym, which includes the equipment that you will need, depending on your objectives.
We hope that these benefits have inspired you to make your dream garden gym a reality. Get in touch with us today, and we can help you change the way you exercise for the better.