Electricity is mysterious. Not many people understand it, and even more people are afraid of it. But we all use it and almost forget about it until something goes wrong. Among many other garden room companies, we are one of the few who will look after the electrical connection between your new, amazing garden room and your house. This article is written mainly for those who embark on the journey with us. If you are thinking of a garden room built by someone else, you will find some useful points here too.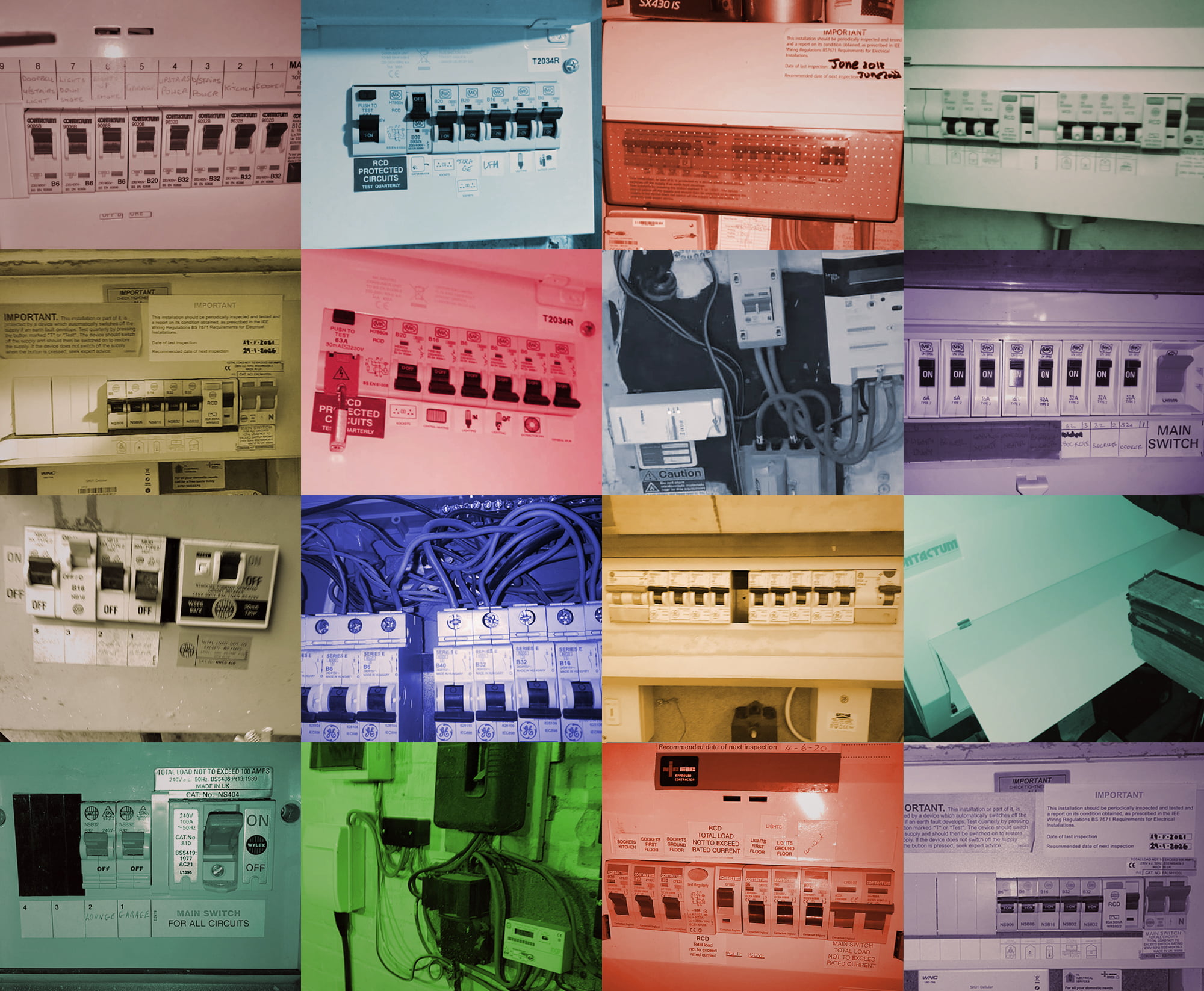 What is the main challenge?
Once you decide to build a garden room or office, there are important details that you may not have considered. For instance, you are about to connect a whole new exciting room to it. However, when was the last time you had your house's electrical system checked? There are many common bumps we find on the otherwise smooth road to a beautifully finished garden room. This article gives advice on how to avoid discovering electrical problems at a critical point in your build.
Why is there a challenge at all?
The UK has a disproportionately high number of very well constructed brick buildings. There is a very strong expectance that these will last longer than a lifetime. Whilst this is fantastic for preserving the look and feel of British streets there are some negatives. It is unfortunately common to find that household utilities do not meet the current standards. Some are dis-advantageously for creating connections to new electrical circuits. In fact, the laws and regulations governing domestic electrical installations were heavily altered in 2015 and updated again in 2018. Even in many new houses the electrical consumer unit can be unfortunately placed in the middle or towards the front of the property. This can make it difficult to run cabling through to the outdoors.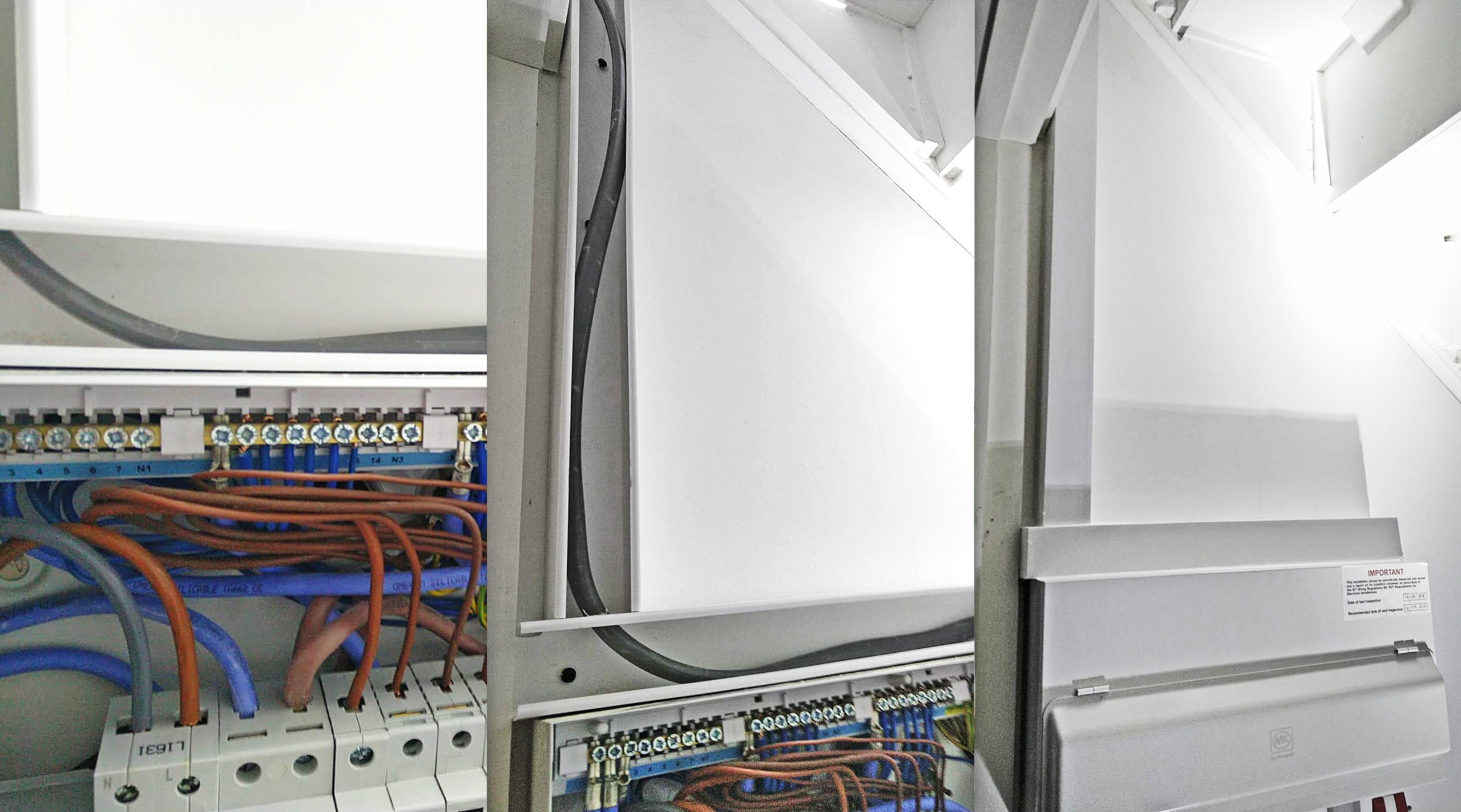 Where is the challenge?
We are thoroughly prepared to create paths through your garden. This includes the utilities you require in your new garden room, by digging trenches, laying pipes or ducting and wiring. However, the inside of a client's property is much less regular than average outdoor spaces. The work we will complete to run power legally and safely through your home is different for every build. Usually, this will take 6 hours and will not be too disruptive, but this is not always the case.
Examples from previous clients
In each of the following examples the customer saved money and time, getting exactly what they needed, through an early intervention by our electrical engineer.
A family wanted to connect a large garden room with a kitchen and other special specifications. The impressive house already had some amazing features like a swimming pool and a sauna. Our electrician discovered early on there was not enough capacity in her mains connection. This meant we could adapt and scale down plans, avoiding lengthy build problems and a costly mid-project redesign.
A client asked us to build four air conditioned garages and a workshop for his classic cars. To get enough capacity for this large project we applied for a whole new connection from the power network. We supplied these new buildings with a separate phase but still billed to his same account through the same supplier.
A family had their consumer unit directly in the middle of their beautiful home. The client did not want to see any cabling, so we spent 3 days routing all wiring invisibly, through walls, under floorboards and behind skirting; cleaning and retouching the areas we disturbed. She was very happy with the result and also pleased she was aware of the household disruption well in advance.
How and when to address it?
To be ready to run the electrics to your new garden building or annexe we need to understand the current situation and plan accordingly. Therefore, we recommend a site electrical survey early in the process so that our highly qualified site electrician can prepare for any alterations to your electrical consumer unit. An electrical consumer unit (also known as a fuse box) is the distribution board at the heart of the electrical system. It feeds power to the subsidiary circuits around your house. It may be necessary to update anything which does not meet current legal safety standards, or to add extra capacity to prevent overload from the new electrical connections. Also, importantly, to discuss how you would like cabling to be run through your house in the safest and most visually pleasing way.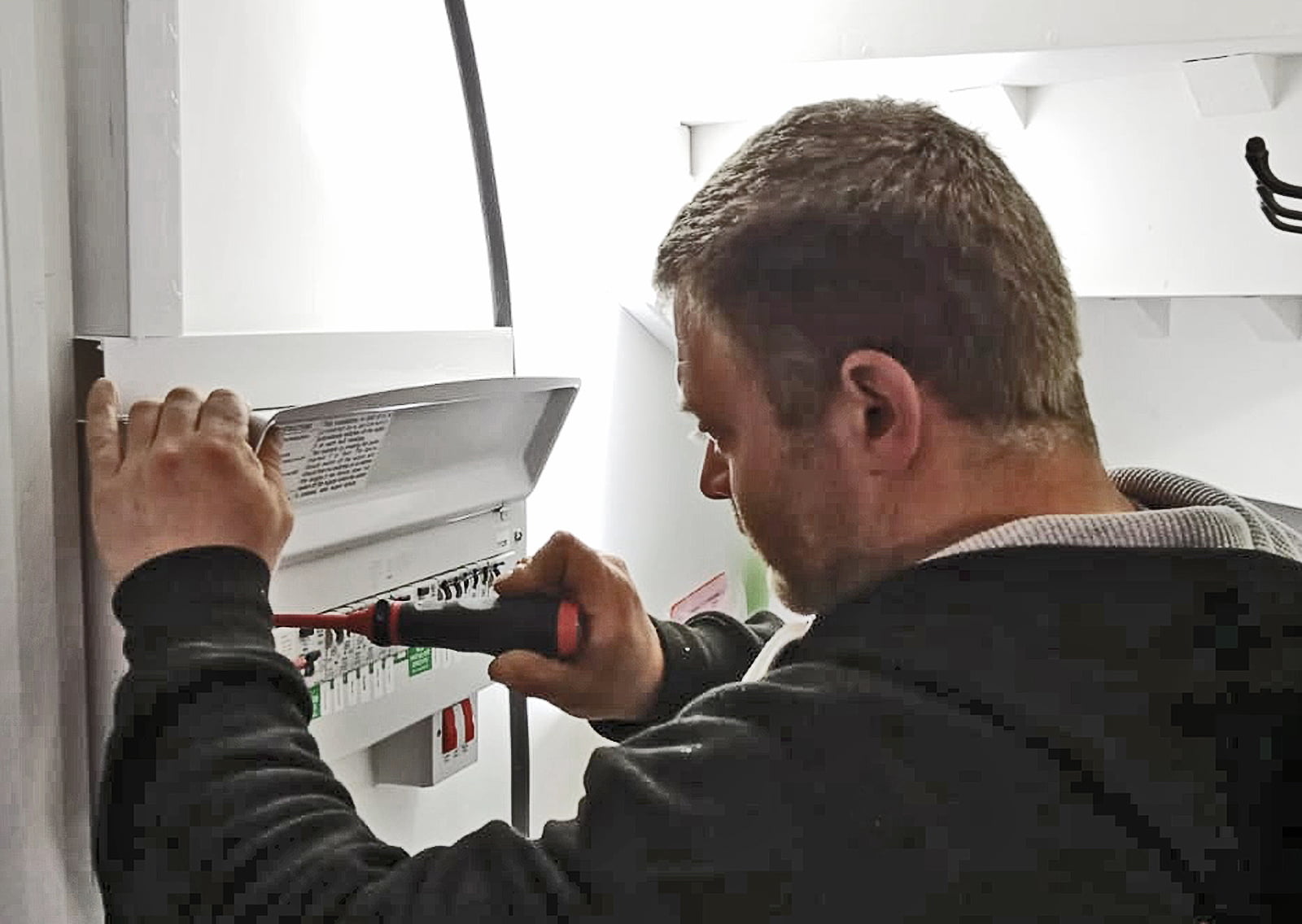 Sometimes, your house's wiring can be out of date and does not meet current legal standards for safety. Our electrician will create a new separate consumer unit, specifically for the garden room, positioned immediately before your current household fuse box (consumer unit). Finally, when your build is complete, you will know our new electrical connection is safe, legal and up to date with current regulations.
Let's get you connected
Summing it all up, please consider this when you decide that we are the company you want to go for, as this is not a free option. We charge £150 for our electrician to visit and report, however at the end of it we will all know how demanding your electrical connection will be. During this visit our qualified electrical engineer will:
1 – Check your domestic electric system for safety and capacity. We can then explain whether there are any concerns or if work needs to be undertaken to make your new connection safe, legal and suitable with enough capacity.
2 – Discuss how you would like any cabling run through your house and what the implications of this are.
Once completed, the electrical connection survey will give peace of mind that your house is ready to be electrically connected to your new garden room. You will also fully understand how new cabling will be routed through your home and into your garden, as well as how cabling will look when we are finished.