All our garden offices and annexes are very well insulated and efficiently built so that there are no cold drafts coming in or any heat going out. However, as for your home, you will need to have some source of heating during bitterly cold winters. Most of our clients opt for electric underfloor heating as their chosen heating system.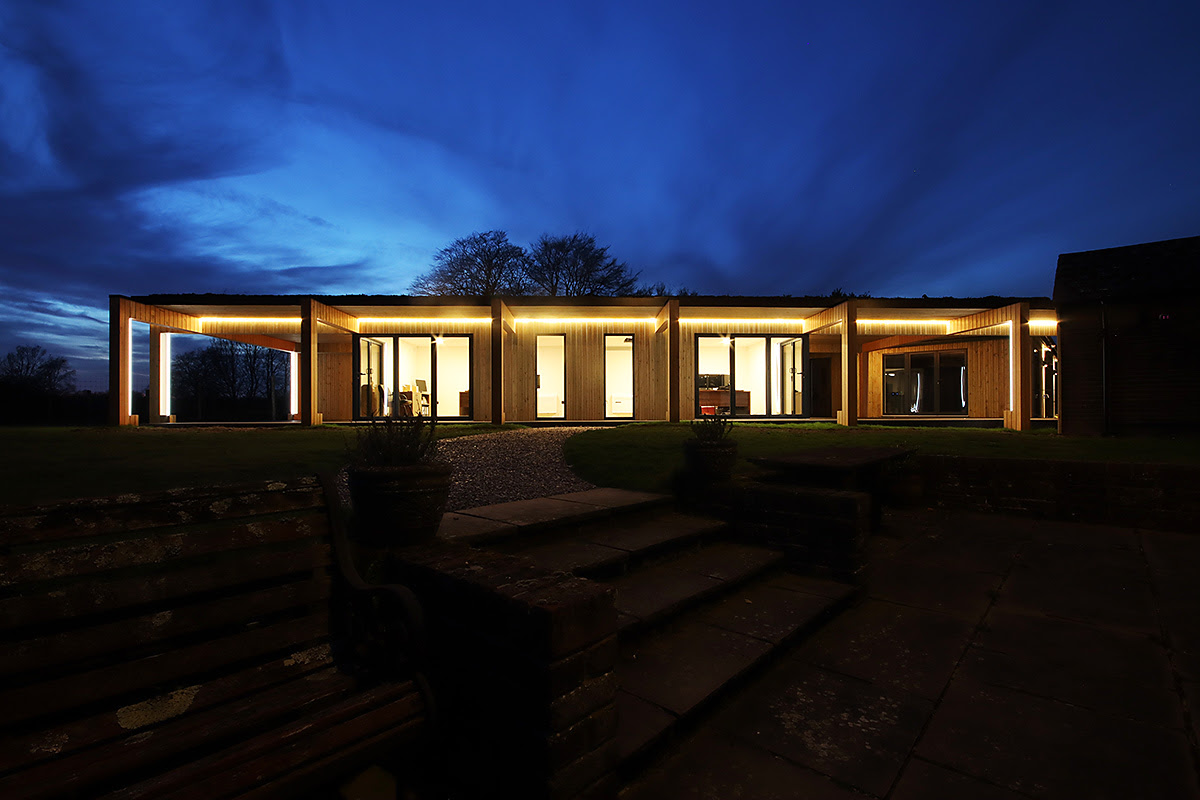 The large garden office you see in the picture – just under 50 square metres – was completed by us last year for a father and son who work together in their family business. Both father and son have a big passion for electronics, gadgets and love measuring everything. Last week, they called us with huge excitement. For the last three months, they have been monitoring their energy usage, and now know precisely how much they paid for heating their garden office in December.
The office has a lot of doors and windows (the more glass and doors you have in a building, the more likely heat will escape from the room) and the internal space is mainly empty apart from a couple of desks and some shelves. To add to that, we had a very cold December, with temperatures dropping below zero and snow falling in some areas of the UK.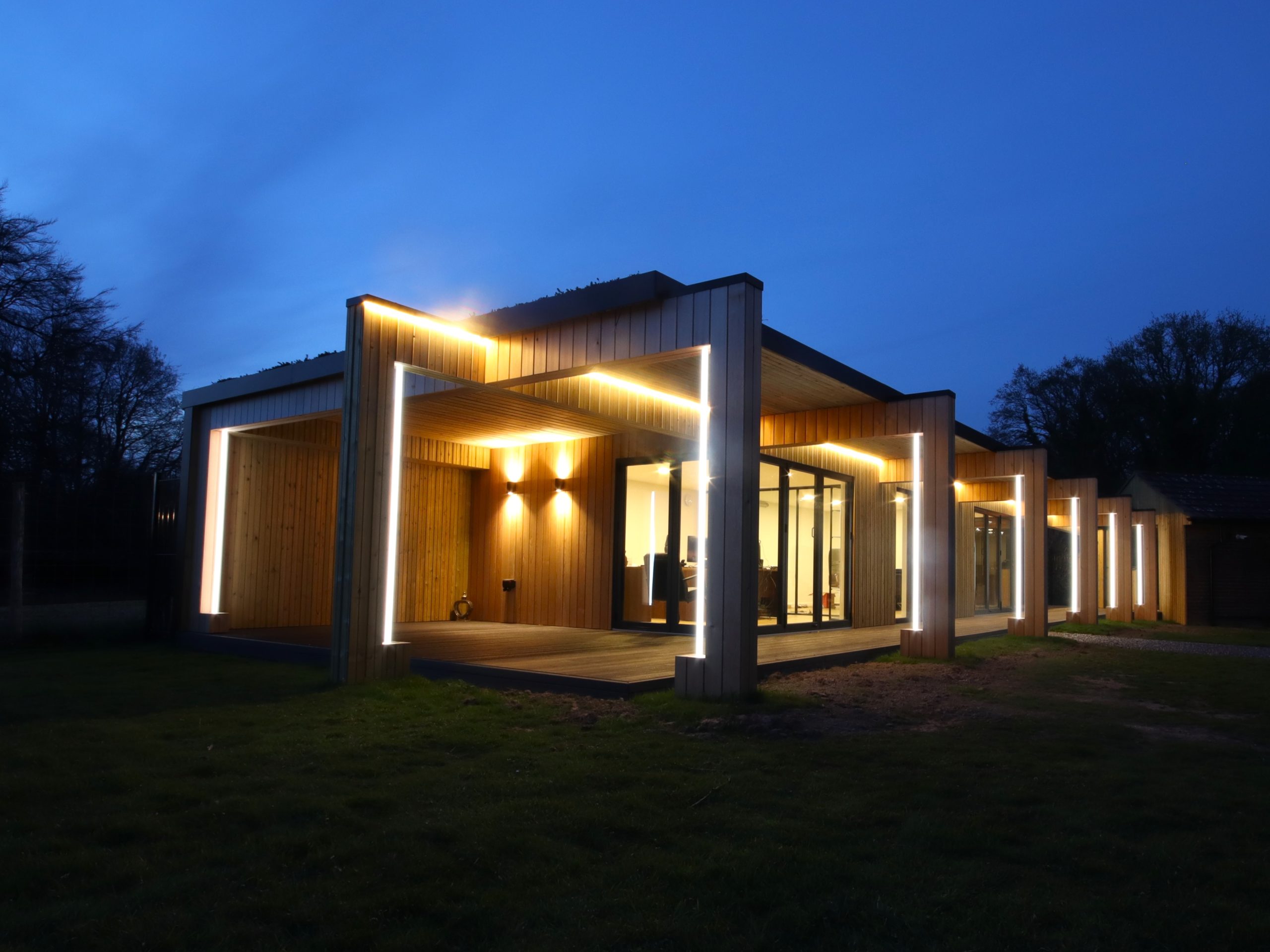 They use their office from 8am to 6pm Monday to Friday. They worked out that their underfloor heating takes around 45 minutes to warm up their room from 12 degrees to 21 degrees. So they set up the timer to make sure that at 8 am the office is warm, and stays warm until the end of the day.
When they told us how much their bill was for heating in December, we understood their excitement. The figures were amazing… £60. For the entire month.
They are very pleased and content with this result, as well as with how well-insulated the entire structure is. We are delighted by this, especially with how it brings a big smile to their faces.