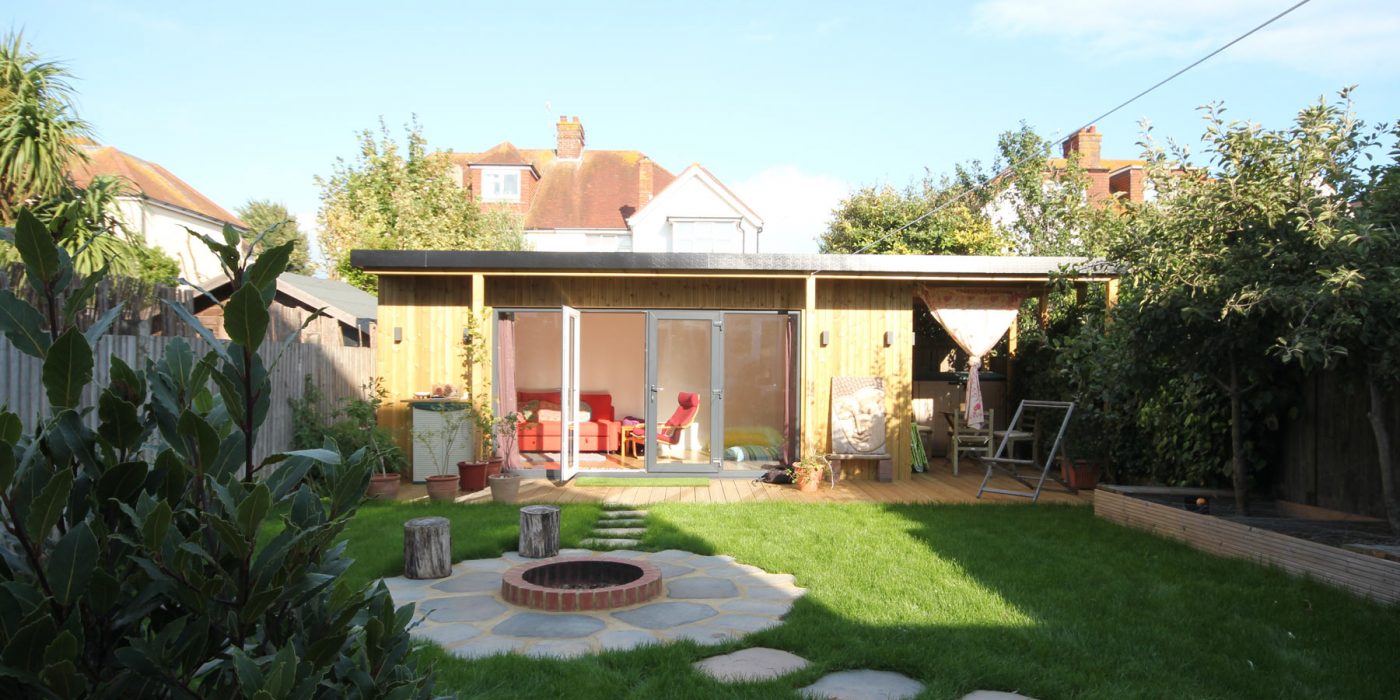 A summer house and garden make-over that transformed this space from what was a rarely used area to the centre of the families outdoor life. The owners of the property were surprised by the positive effect it had on the way they use their garden.
With a large roof overhang allowing them to put out table and
chairs and amazing large glass doors, they love this space and
use it as a games room, guest house and hide-away area.
We added a fire pit in the middle of the garden, re-built the front decking area and laid new grass. Overall the entire project took 5 weeks, and the result is outstanding.
CLIENT'S REVIEW:
"Lovely people, very high standard of work, excellent quality."
Nik Katsourides, Hove
After a short while we installed a green sedum roof. Not only did it make this building even more amazing, but increased the green space in the garden. It also give the owners a much nicer view from their bedroom. We took this selection of pictures we took few weeks after we completed this beautiful structure.