A bespoke storage room designed to fit in the south-east corner of the garden. The roof has a delicate slope, which has been designed to maximise the amount of sun falling on the grass pitch.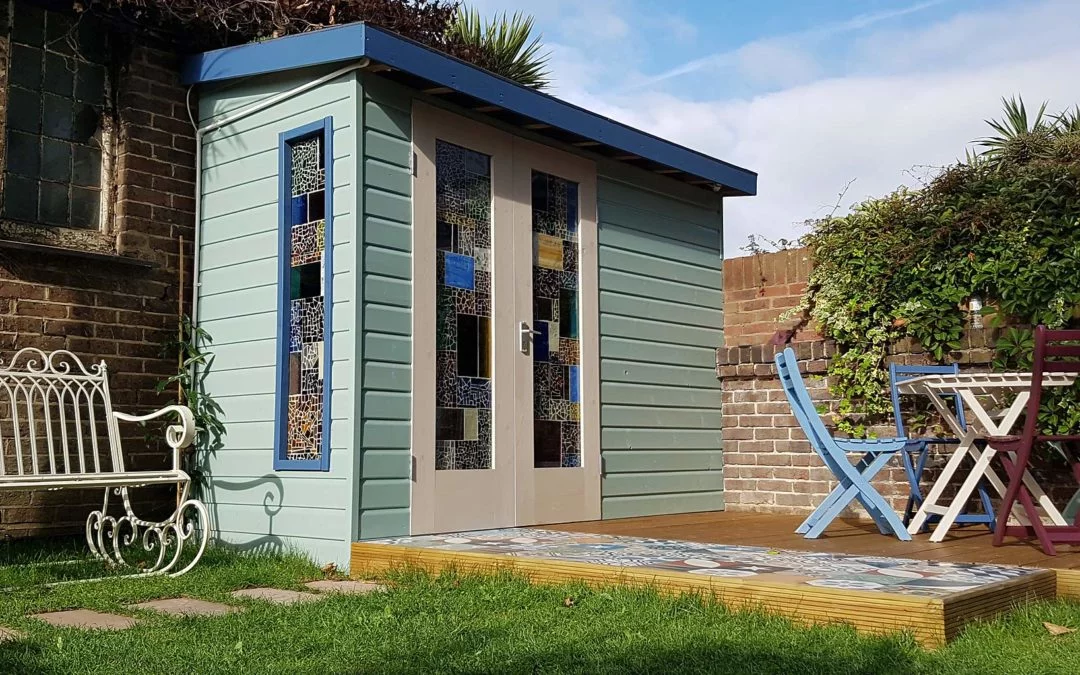 Inside there is storage for 3 bicycles, household bins, garden tools, a barbeque and wooden logs. A number of fitted shelves allow the owners to store additional items.
Stained glass windows render the contents invisible from the outside and create amazing coloured light in the evening.
The entire construction is fully insulated, keeping the garden room free from mould and humidity. The green roof also prevents overheating during the summer months.
What the clients had to say:
And here is how it all started – our first and very own garden room! A whole new building based on our needs and our loves. We were so pleased with the result, not to mention how much fun we had designing and building it, that we decided to abandon our careers, over 20 years in marketing, to start a completely new adventure. And so A Room In The Garden was born!
Ivana and Lukas, Hove