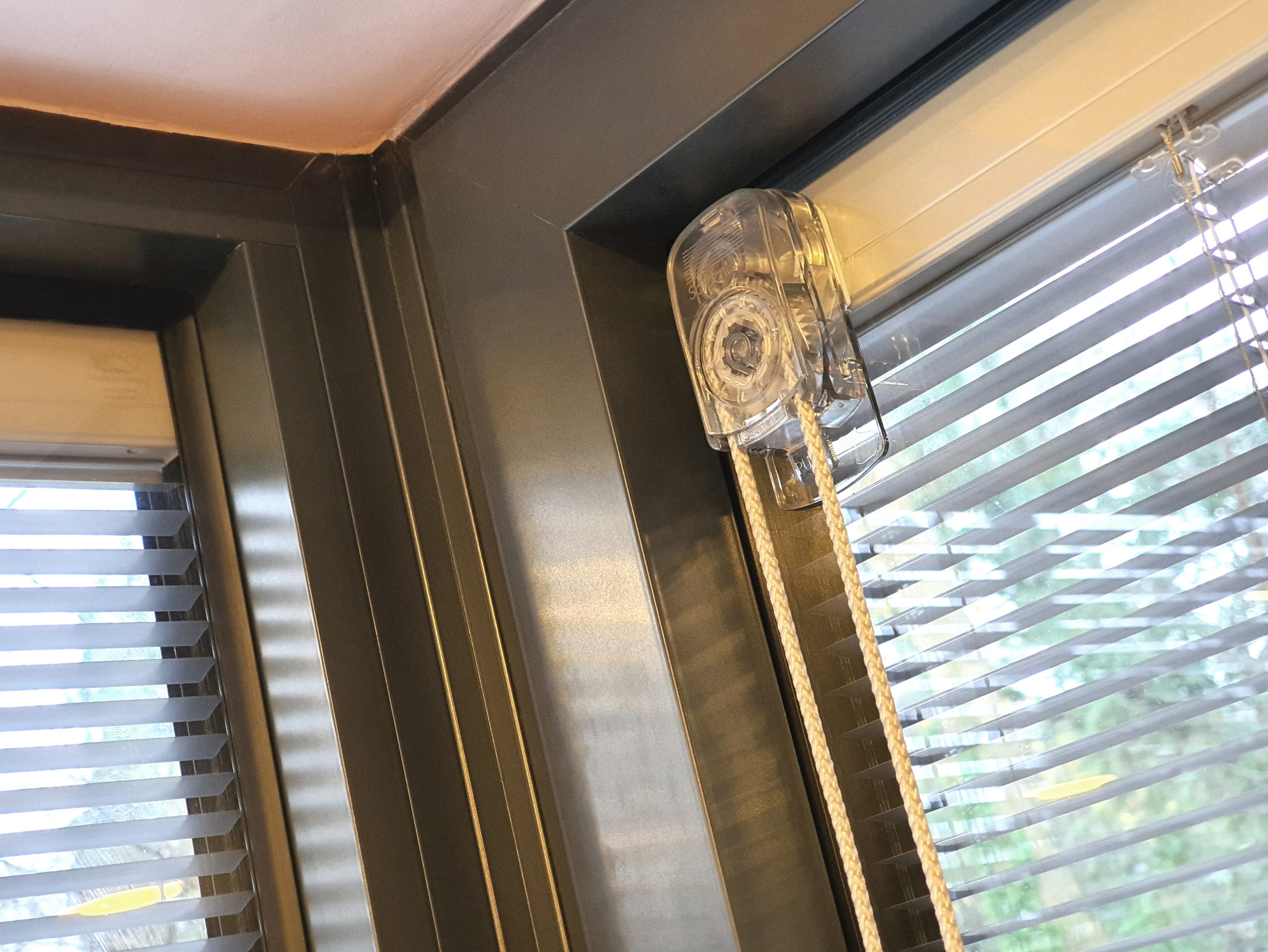 One of the main questions we hear from clients is whether they will be able to easily keep their garden room at the desired temperature. Our garden rooms are highly insulated to stay warm in winter and cool in summer, but what if the position of your garden room is designed to catch the days sunlight? Having solutions ready when we create very individual and personal designs is one of the most important parts of what we do, along with the high quality of our builds and our tailored service.
Sun streaming through a window is wonderful but it can heat the interior of a well insulated garden room space to an uncomfortable point. To prevent this we recommend blinds, and by far the neatest and most reliable type are integral or integrated blinds. With the blinds hermetically sealed within the window system, between the panes of glass, the slat lowering, raising and tilting functions are worked using magnetic transmission through the glass. A set of magnets are inserted into the blinds head rail, within the cavity, and another magnet is applied externally to alter the position of the blinds. Some integral blinds are even fitted with motorised systems that can be adjusted with the touch of a button from anywhere in your garden room.
Can I choose the colour of integrated blinds?
Yes! We can currently fit integrated blinds in 10 different colours. Our recommendation is Anthracite (dark grey) which has a great contemporary look without causing the glass to look highly reflective.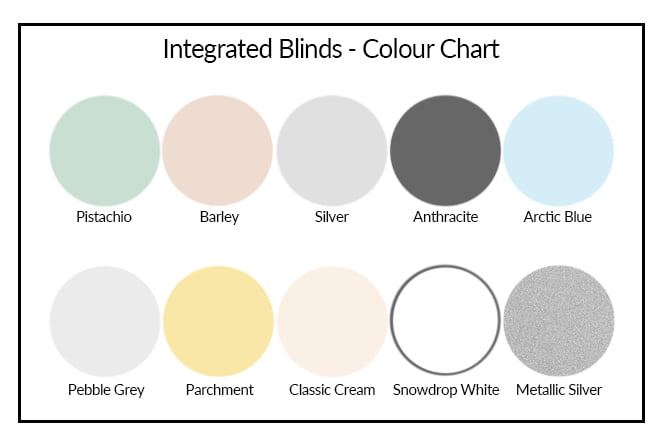 What size of windows can be fitted with integral blinds?
Thanks to modern slimline 10mm slats glass with cavities as small as 16mm can be created. The current maximum size of a sealed unit with integral blinds inside is 2500mm (w) x 2500mm (h), the minimum size is 450mm x 200mm.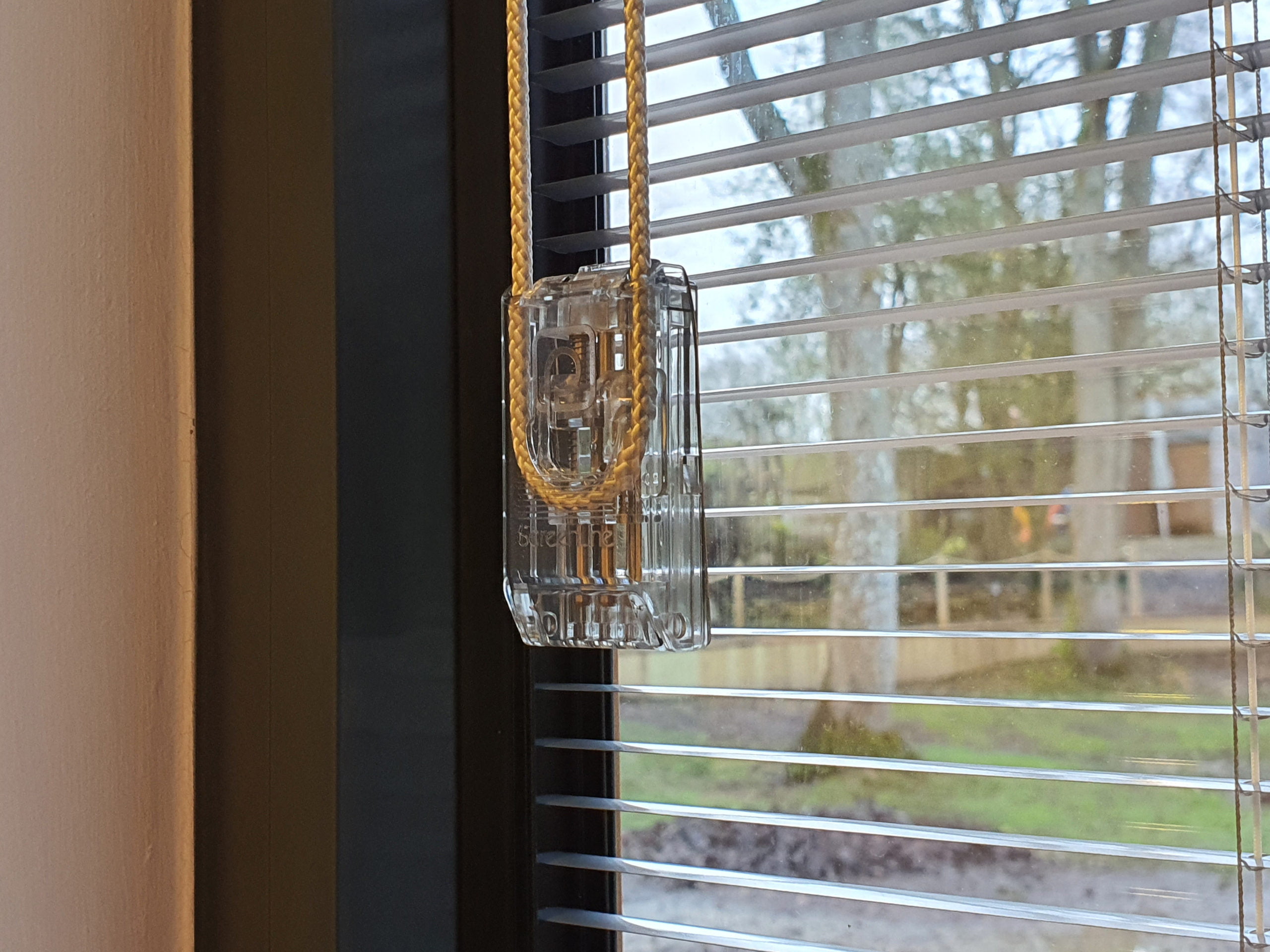 The benefits of integral blinds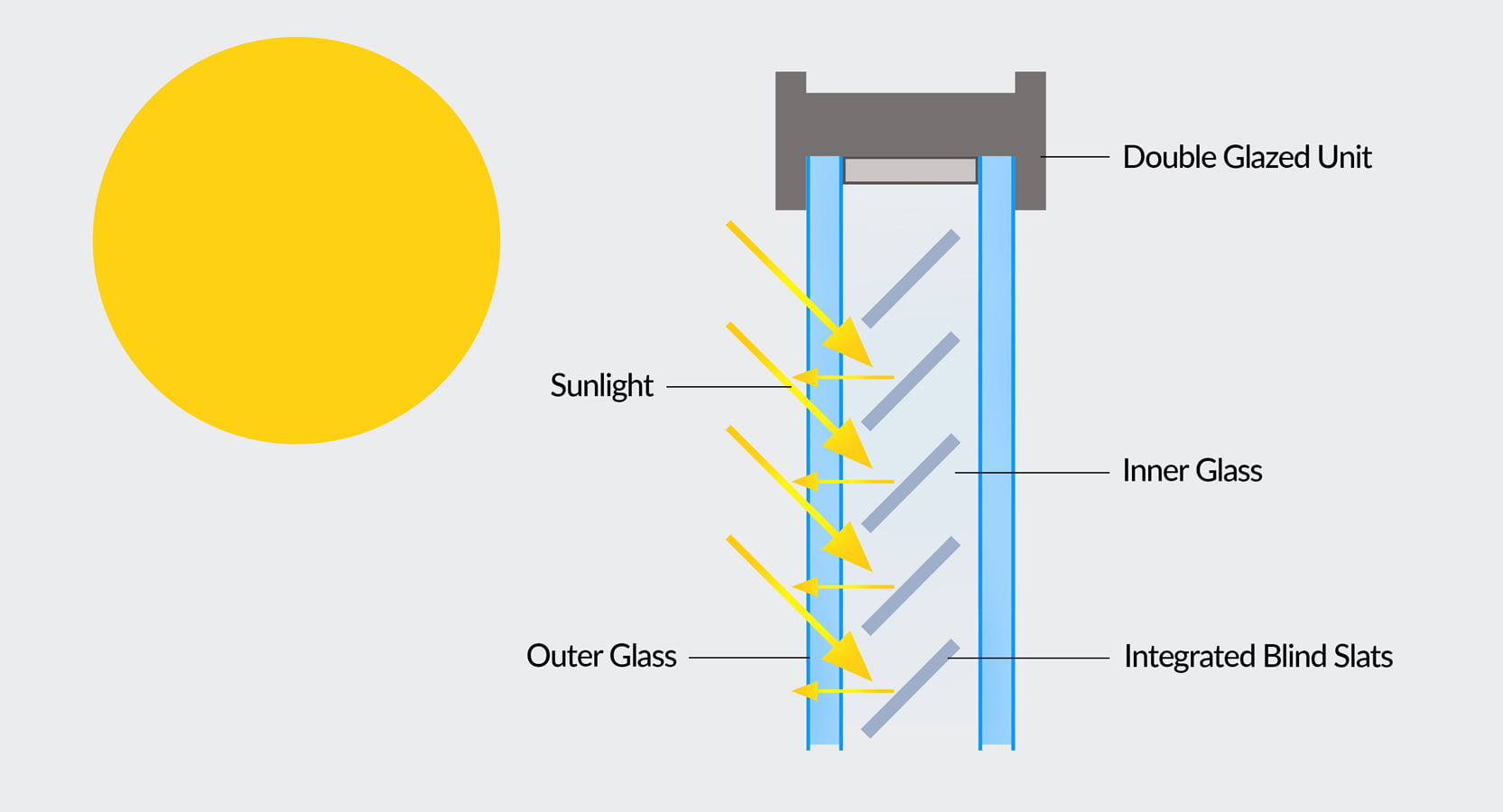 – Temperature control – Reducing the amount of direct sunlight on a hot day has a huge effect on the ambient temperature of a room. Blinds are the most efficient and simple way to regulate this heat in a garden office. To learn more about keeping your garden room at a controlled temperature, check out our Insulated Garden Rooms article.
– Noise reduction – Integral blinds also add an extra acoustic dampening layer, between you and the outside world, reducing any problematic noise.
– Safety – Although a new European safety standard was set up in 2014, ordinary internal blinds still test the limits of safety. Safely contained in between double glazed panes of glass, any danger posed to animals, children and vulnerable adults is removed.
– Create a darker space – Maintaining security and privacy, integral blinds also aid homeowners in controlling the amount of light entering the garden room. As well as protecting your family from harmful UV rays, integral blinds protect furnishings from prematurely fading and ageing.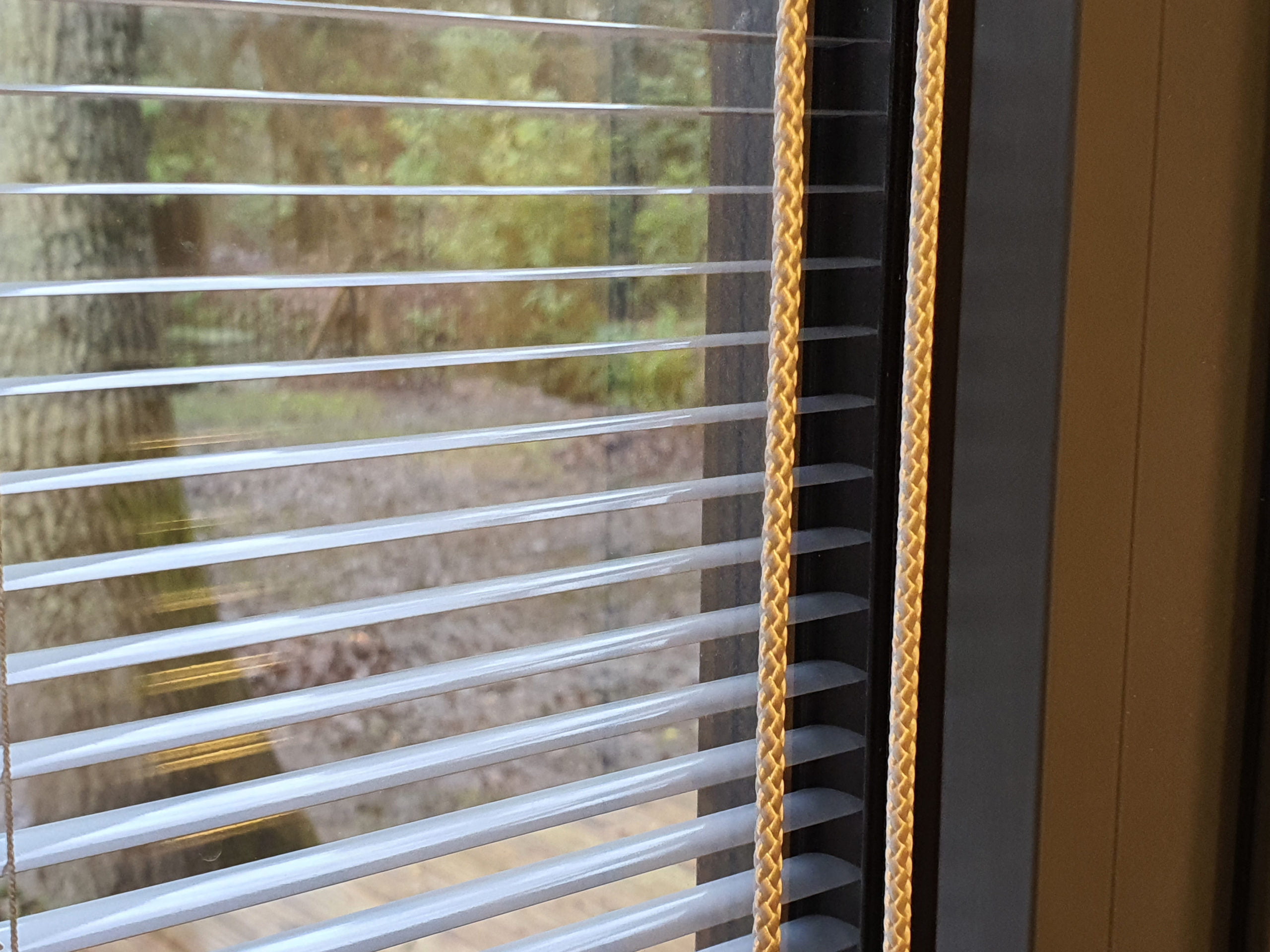 A cleaner more contemporary look
By preventing the power of the sun from heating the inside of your room, integrated, or integral, blinds offer the same control of temperature, light and privacy as traditional blinds but in a neater, more effective and less problematic format. They won't rattle in the breeze or get in your way when opening a window or door. Hidden within the structure they give a cleaner more contemporary look to a new or revamped space. Integrated blinds solve the worst problems of traditional blinds by being sealed between the panes of glass in double glazed windows and doors whilst still retaining all of the best features.