None of the solutions available on the market worked for us, so we decided to start our own garden building project. The first step was to make a list of all the things we wanted to store, and measure the space that would be needed.
We had the following list: three bicycles, a lawnmower, bins, wood for the fire pit, a barbecue, garden chairs and table, tools boxes, garden tools, a ladder and some smaller bits and pieces.
When we placed all of the items together, they almost took up half of our garden space! We stood there, looking at them, and started working out how we could fit them all in the smallest possible space. Finally, all the hours playing Tetris started to pay off! We also knew that we would want to have easy access to each of the items without having to remove half of them.
We more or less knew where we were going to position our new garden building, so we could work out the maximum size and height. At this point, we started draughting various ideas until we got to the point of fitting everything compactly and sensibly.
This is how we advise our clients to start their project. If you are looking for the ideal size for your garden building, start thinking about the function of it.
Whatever that will be; a summer house, storage room or garden office, think about the space you will need inside. If you want to have a multifunction building, like a summer house connected to a storage space, think about the two different spaces, and add them together.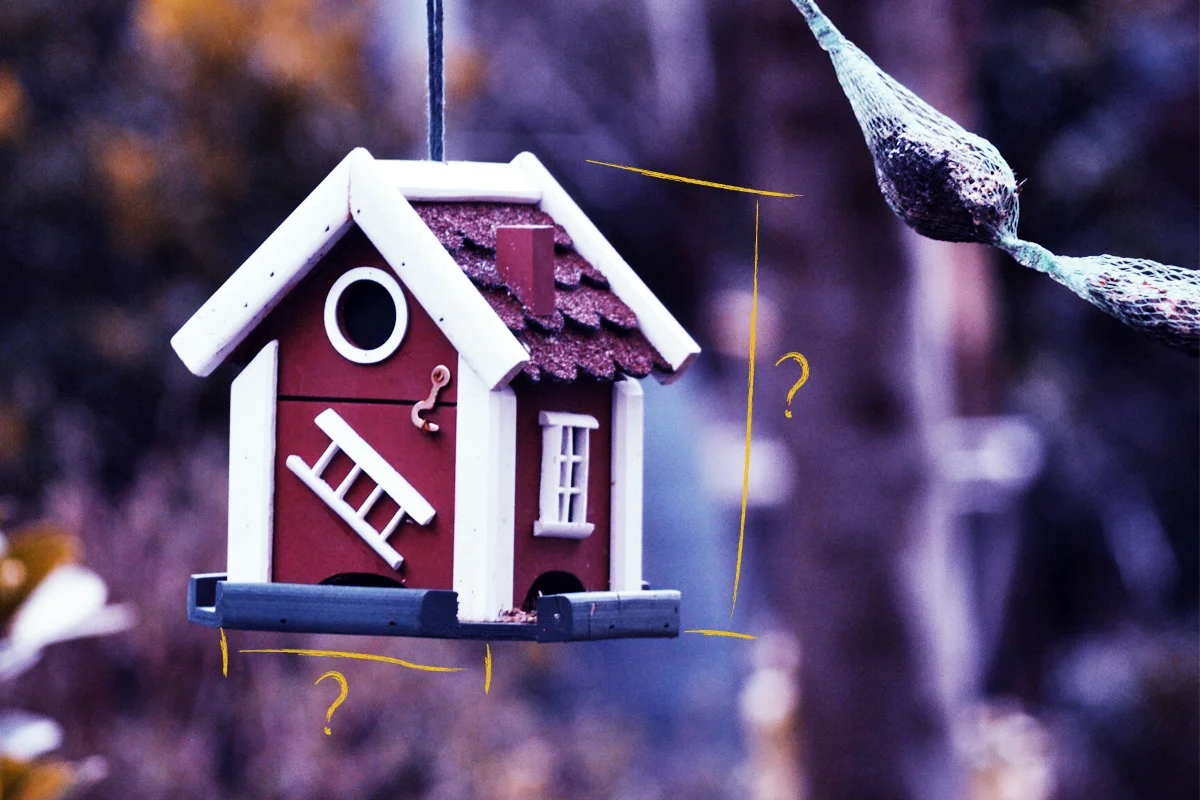 Summer house
Usually, the best summer houses have some kind of seating arrangement for people to comfortably relax in their garden. Sofas and a coffee table will perhaps offer the greatest level of comfort, but would need more space than a set of chairs and a light, foldable table. Benches mounted to the internal walls perhaps offer the best use of space, but if comfort is important to you, they might not be the best idea.
Summer houses are sometimes used as a spare room for guests. Space requirements will be different here. A good idea might be to look at the bedrooms in your house and try to understand the practicality of the room's arrangement. You might even find it useful to look at the layouts of caravans or boats as brilliant examples of how to fit a neat, compact bedroom into a very small space.
Garden office
Here, a lot depends on how many desks and chairs you want to fit. Will it be just a small office for just one person, or do you want to put in a few desks for your entire team? Do you need storage for some of your materials as well? Will you need a kitchenette?
These questions will help you determine the perfect size of your new garden building.
Storage room
As described at the beginning, creating a list of items you want to store inside is the perfect start. The list we had isn't exhaustive, but you might find a lot of things there that you hadn't considered. It's easy to say, 'A lawnmower and the bikes!' but there are usually one or two other items that will need to go in there too. Maybe you'll make a shelf or a bracket for them. Walk around your house and note down things that need a space in your room in the garden.
How to do it
When I design a room in the garden for our clients, I start by sketching on squared paper. I usually draw them by hand, and use squares as a readymade scale. Usually, 1 square is either 10x10cm or 20x20cm, depending on the space I have to work with.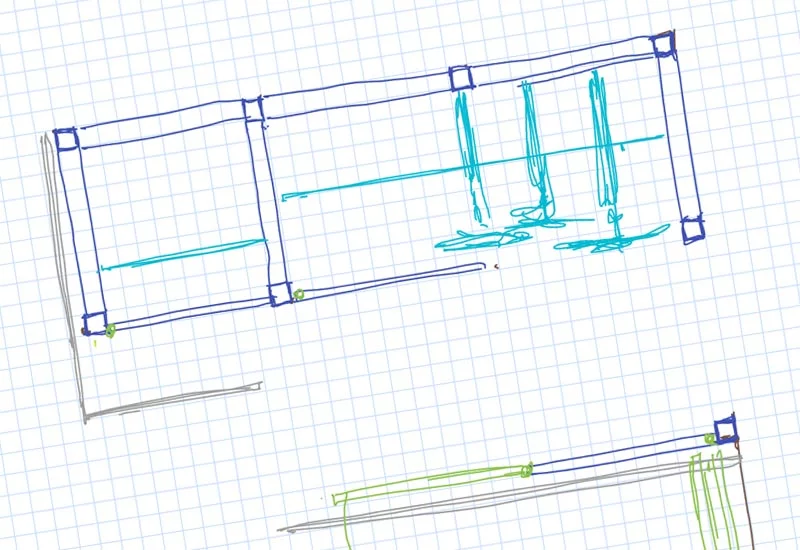 I measure the items I need to fit in, and search for some clever ways to store them. For example, this article shows many different bicycle storage methods that you can consider.
It might not be the easiest of tasks, but when this is done, you will have a good idea of the size of your garden building. By starting thoughtfully you will avoid disappointment at the end of your project, when something you needed to store inside simply doesn't fit.
Good luck! Obviously, feel free to ask us any questions if you are stuck. And if you want some inspiration on how your new garden building is going to look, check out our article with 20 summer houses ideas.
When we started thinking about our new garden storage room, the first question we had to answer was, 'How big do we want it to be?' On one hand, we wanted to be as small as possible, on the other hand, we wanted it to comfortably fit all the things we have to put in there.