Would you like to know how we come up with a designer garden room design? In the end, each of our garden homes is different. No two clients are the same, so we want to capture their uniqueness in our work. Creating an individual and personal design is one of the most important parts of what we do, along with the high quality of our builds and our tailored service.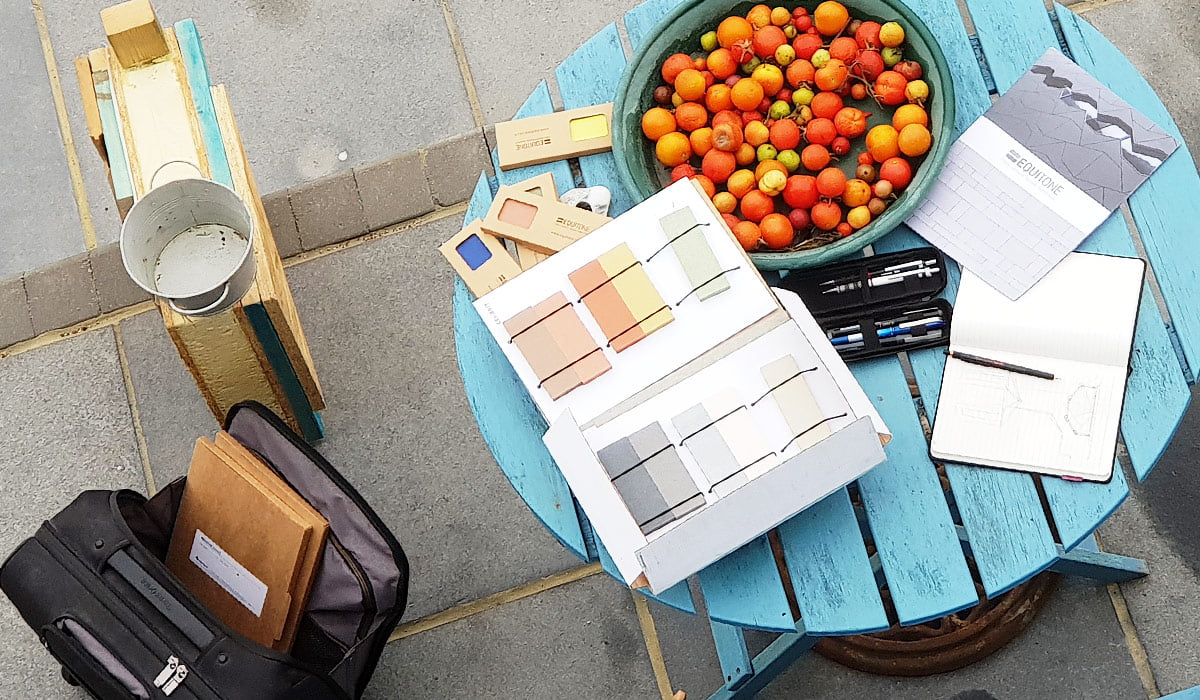 Designer Visit
The designing process starts when we meet you and your garden for the first time. Once we see the space and you tell us what you're looking for, we begin to see what is possible and the design begins to unfold right where we're standing.
We look at the space, its surroundings and the area you live in, we listen to who you are and what makes your home unique. It's at the point we meet our clients that the design process really begins to flow.
Conversation
At some point during your Designer visit, we will sit down and talk. At this point, we are trying to find out about you. Your routine, your family, the way you use your outdoor space. All this information allows us to better conceptualise your new designer garden home and decide how to lay out the best possible use of space.
While we talk, we also draw a few initial sketches, so you can understand what we're thinking and tell us if we are on the right track.
Design
We get so excited about each of our projects that we often start initial designs the same day. We then leave it to brew for a while before completing more detailed drawings. Once we're happy with our ideas we send them to you as an initial concept.
This will allow us to present our vision and start a dialogue with you. We want you to be fully satisfied with the final garden room, so we keep working until you see the design you are looking for.
Proposal
When we are both happy with the concept, we'll turn it into a set of final design drawings which will form part of our proposal to you. This final design also allows us to give you an accurate estimate of what your investment will be.
Each of our proposals contain three-dimensional drawings of your garden building, technical details and a full breakdown of costs. We will also let you know when we could start building your project.
Options
When you are happy to go ahead, based on our proposal, we start fine-tuning all the options for your garden room. Designer garden homes have so many possibilities that it's important to plan each element, from the colour of your wall sockets to the style of the taps in your bathroom.
Each choice could further influence the design of your building, here we perfect the details so we can make proper adjustments to the final plans.
Let's Get Started
Once all is agreed and you are happy with every option you've picked, we can start. At this point the design of your building is complete and we are ready to build. This is also the moment we start ordering all the materials for your project.
There is still a chance for you to decide you want to change something, even at this point. We want to make sure your new garden building is exactly how you imagined it. At this time you'll know what it's going to look like and approximately when it will be finished, an exciting thing to look forward to.